After decades of burrowing his way into the hearts of billions of people worldwide, Mickey Mouse celebrated his 90th birthday.
Walt Disney's creation, Mickey Mouse, made his official debut onto the silver screen on November 18, 1928, in the movie Steamboat Willie. Since his arrival in the world of cartoons, the iconic Disney character has been put on keychains, birthday cakes, apparel and millions of little children don his ears atop their head every year.
Although Mickey's birthday is celebrated on November 18, his first acting gig was in a short film called Plane Crazy. In the short film, Mickey and his friends build a plane out of various materials, including a dachshund, which is used as a rubber band. The film was shown to a test audience in May 1928 but ended up being the third to be released.
Disney's imagination created Mickey Mouse, but he drew inspiration from real-life characters. The mouse's movements were modeled after comedic film stars in the 1920s, including Charlie Chaplin. Mickey's creator wasn't only responsible for dreaming the mouse up, he was also responsible for voicing the character. From July 1929, when Mickey said his first words, "Hot Dog!" until about 1947, Disney, himself, was the voice behind the mouse.
Mickey didn't always look the way we know him today, though. Mickey was originally drawn as a series of circles, which Time reported restricted his movements. In 1935, animator Fred Moore turned him into a mouse with a pear-shaped body, pupils, white gloves and shortened nose in an effort to make him cuter.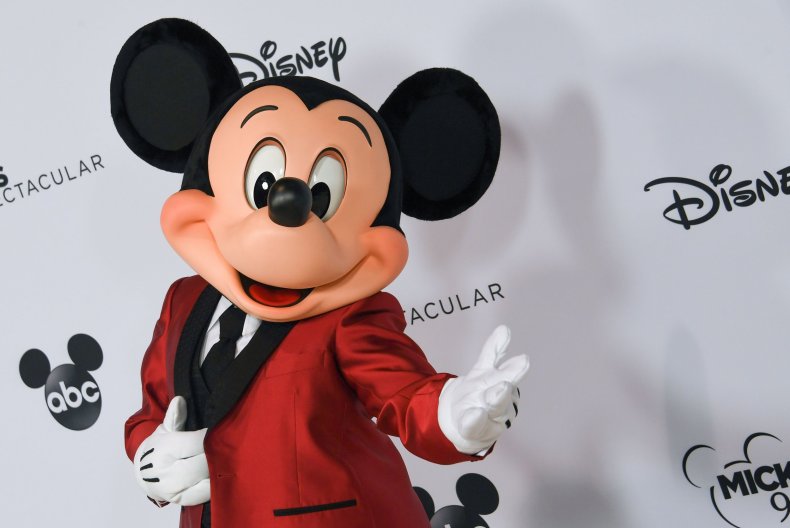 Almost a century after his birth, Disney lovers can find Mickey's face on just about any item imaginable, but it wasn't always that way. The first merchandise to feature the iconic mouse was a tablet of paper designed for children and in 1930, the first Mickey Mouse doll was designed.
As an appropriate ode to Mickey's fame, in 1978 he became the first animated character to have a star on the Hollywood Walk of Fame.
You probably know Mickey's girlfriend, Minnie Mouse, who first appeared in Plane Crazy with him. While flying in the plane he built, Mickey gave Minnie a smooch, which prompted her to parachute out of the plane. The two were never married on the big screen, but Wayne Allwine and Russi Taylor, who were the voices of Mickey and Minnie for decades, got married in real life.
After decades in the public eye, people and cartoons have both acknowledged the mouse's fortitude. Possibly the most famous line about Mickey came from his creator.
"I only hope that we don't lose sight of one thing – that it all started with a mouse," Disney once said.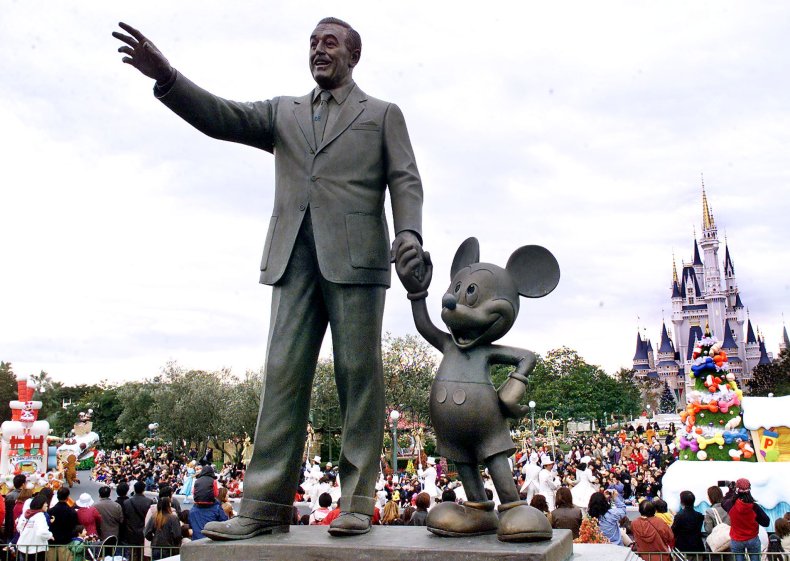 Here are a few other touching sentiments about the world's favorite mouse:
"I adored Mickey Mouse when I was a child. He was the emblem of happiness and funniness." -author Maurice Sendak.
"Mickey Mouse is the symbol of goodwill, surpassing all languages and cultures. When one sees Mickey Mouse, they see happiness." –Former President Jimmy Carter
"Mickey Mouse is to me. a symbol of independence. He was a means to an end. He popped out of Manhattan to Hollywood at a time when business fortunes of my brother Roy and myself were at lowest ebb and disaster seemed right around the corner. Born of necessity, the little fellow literally freed us of immediate worry." –Walt Disney.
"He'll stride into the room, a light will glow from him. I'll hear music. He'll bring me flowers. He'll swing me off my feet! And I'll know he's the one when he makes me laugh." –Minnie Mouse
"When people laugh at Mickey Mouse it's because he's so human; and that is the secret of his popularity," –Walt Disney.
To celebrate Mickey's 90th birthday, Disney is offering special merchandise, food and beverages at Magic Kingdom in Orlando from Friday through Sunday. Just in time for his big day, an interactive art exhibit also opened in New York called "Mickey: The True Original Exhibition." Running from November 8 until February 10, 2019, the immersive, pop-up art exhibit is focused on Mickey's global impact on popular culture and art.