Microplastics Have Been Found in Human Feces Across the World
Microplastics are everywhere. They have been found in deep sea sediments over three miles beneath the ocean surface, in Arctic sea ice and on Swiss mountains. Now, microplastics have been found in human feces across the globe.
Researchers from the Medical University of Vienna and the Environment Agency Austria have presented their findings at the 26th United European Gastroenterology (UEG) Week being held in Vienna, Austria. The discovery, the team says, has far reaching implications for human health—previous research on animals has shown microplastic particles can enter the bloodstream, lymphatic system and even the liver. Animal studies also show microplastics can cause intestinal damage.
Microplastics are defined as pieces of plastic less than five millimeters long. They come from larger pieces of plastic being broken down and from microbeads—tiny pieces of polyethylene plastic that are widely used in beauty products.
In what is believed to be the first study of its kind, the team led by Philipp Schwabl, from the Medical University of Vienna, analyzed stool samples from eight people living in eight different countries— Finland, Italy, Japan, the Netherlands, Poland, Russia, the U.K. and Austria.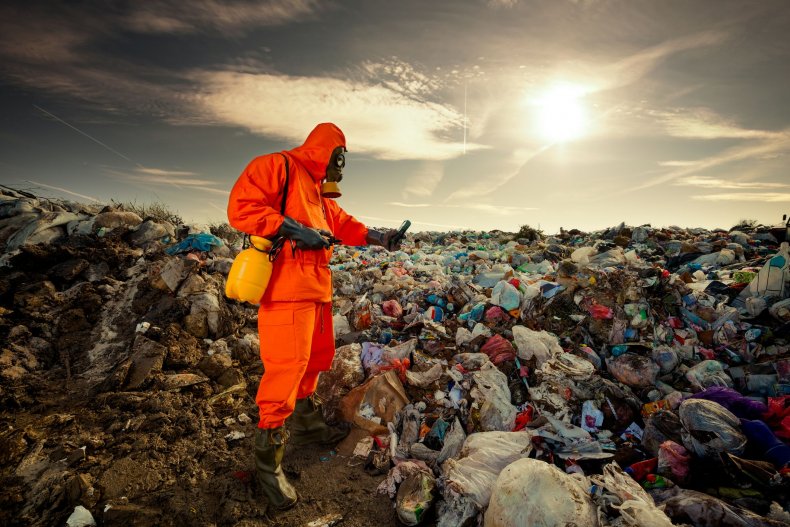 Participants were asked to keep a food diary in the week leading up to submitting a sample. Diaries showed they were all exposed to plastics via food wrapping or by drinking from plastic bottles.
Testing showed all had microplastics present in their stool samples. Up to nine different types of plastic were found, with polypropylene (PP) and polyethylene terephthalate (PET) the most common. They found, on average, 20 microplastic particles per 10 grams of stool sampled.
The team thinks the plastics are being ingested via the food chain (where people eat contaminated fish, for example) and by tiny bits of plastic coming off food packaging, like bottles.
"Plastics are pervasive in everyday life and humans are exposed to plastics in numerous ways," Schwabl said in a Q&A ahead of the presentation." Personally, I did not expect that each sample would be tested positive … On a global level plastic production and plastic pollution correlate very strongly. Therefore, it is likely that the amount of plastic contamination may rise further if mankind does not change the current situation."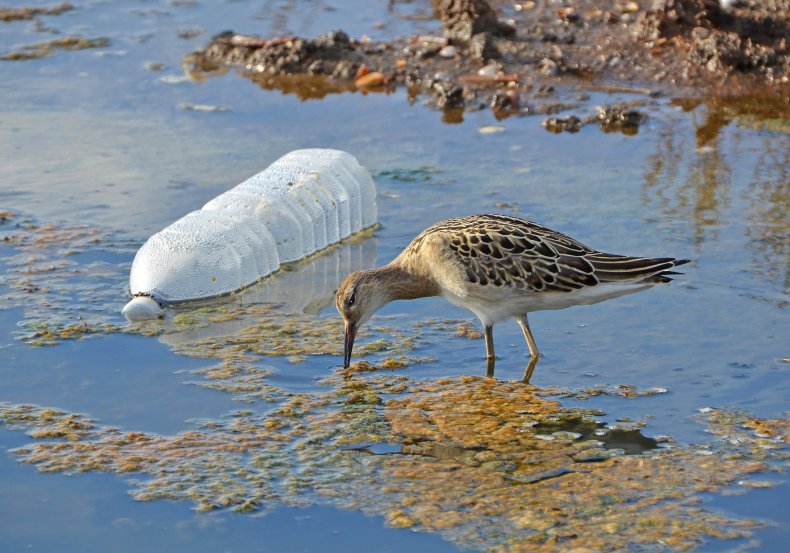 Schwabl warned it is important to remember the sample size of the study is very small, so it is difficult to draw too many conclusions from them. The research paper has not yet been published, so has not been scrutinized by members of the scientific community. The team is currently looking for funding to extend this research.
They estimate that if their sample is generally representative, it would mean about 50 percent of the global human population would have microplastic in their feces.
Amanda Callaghan, from the U.K.'s University of Reading, recently published research showing microplastics are now entering the food chain via mosquitoes, with the microplastics entering the mosquito in the larvae stage of development. Commenting on the latest findings ahead of the presentation, she told Newsweek she is not at all surprised.
"We know that plastics are ingested from plastic water bottles, that microfibers stream out of washing machines and the fish we eat contain them," she said. "I'm mostly surprised that this is the first study of its kind. The big questions are: Is it damaging our health and what can we do to reduce our exposure?"