Microsoft Apologizes For Hosting GDC Party With School Girl Dancers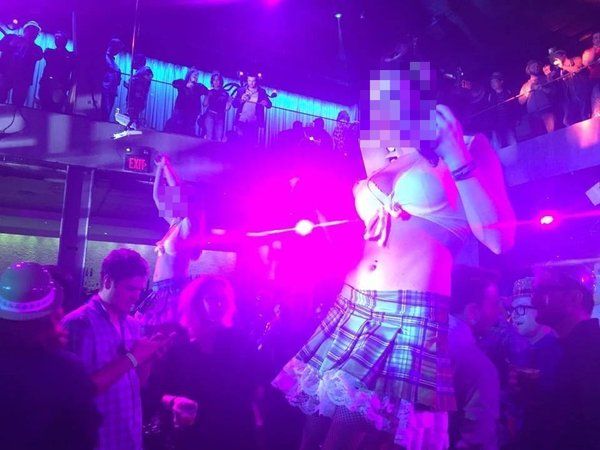 Microsoft apologized for hosting a crew of scantily clad dancers dressed as school girls at a company after-party on Thursday night following the Game Developers Conference in San Francisco.
Head of Xbox Phil Spencer sent an internal memo to his staff on Friday afternoon denouncing the event and saying that the "matter will be handled internally." "It has come to my attention that at Xbox-hosted events at GDC this past week, we represented Xbox and Microsoft in a way that was absolutely not consistent or aligned to our values," Spencer writes. "That was unequivocally wrong and will not be tolerated...When we do the opposite, and create an environment that alienates or offends any group, we justly deserve the criticism."
Pictures and videos of the dancer quickly went viral on Twitter and Instagram, as visitors documented the event and voiced their anger at Microsoft.
Newsweek reached out to both Khalaf, who on Thursday sat at a panel speaking about Muslim representation in video games, and Vincent for comment. Microsoft CEO Satya Nadella has not commented on the issue to the press as of Friday afternoon.
In a 2015 company study, Microsoft cites 73.1 percent of its workforce are male and 59.2 percent are white. "I am personally committed to ensuring that diversity and inclusion is central to our everyday business and our core values as a team—inside and outside the company," Spencer writes in the memo. "We need to hold ourselves to higher standards and we will do better in the future. "