Minecraft With a Hololens Headset: Microsoft Gives a Vision of the Future of Gaming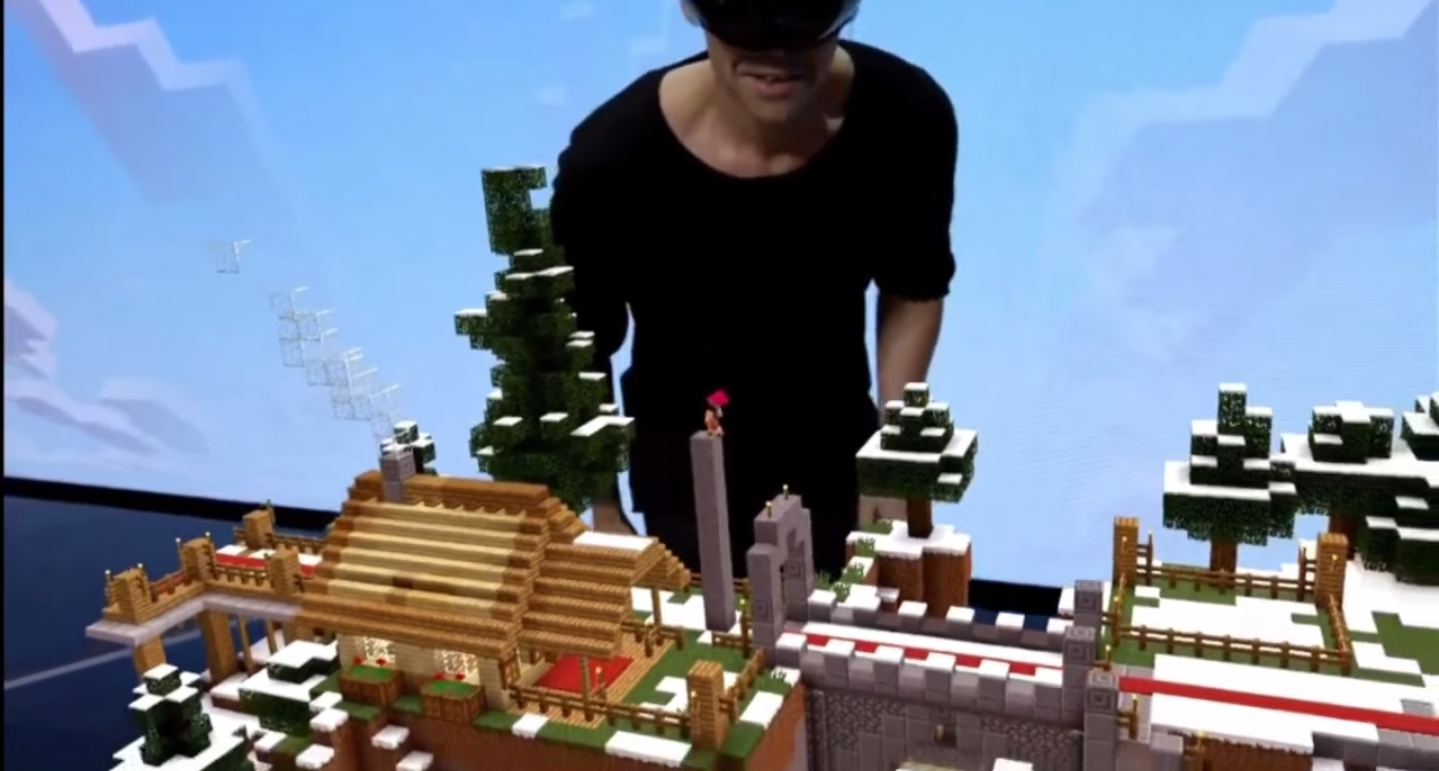 Microsoft unveiled its new hologram technology, called Hololens, at the Electronic Entertainment Expo in Los Angeles on Tuesday. A presenter wearing a Hololens headset awed onlookers by interacting with a three-dimensional model world in Minecraft, the hit world-building game Microsoft bought last year for $2.5 billion.
The technology allows the user to project a holographic image onto a flat surface. It also allows the user to interact with a three-dimensional model using both voice commands and hand gestures.
Minecraft, a nontraditional game in which the player cannot 'win,' is one of the best-selling video games of all time, according to statistics released by Mojang, the game's maker.