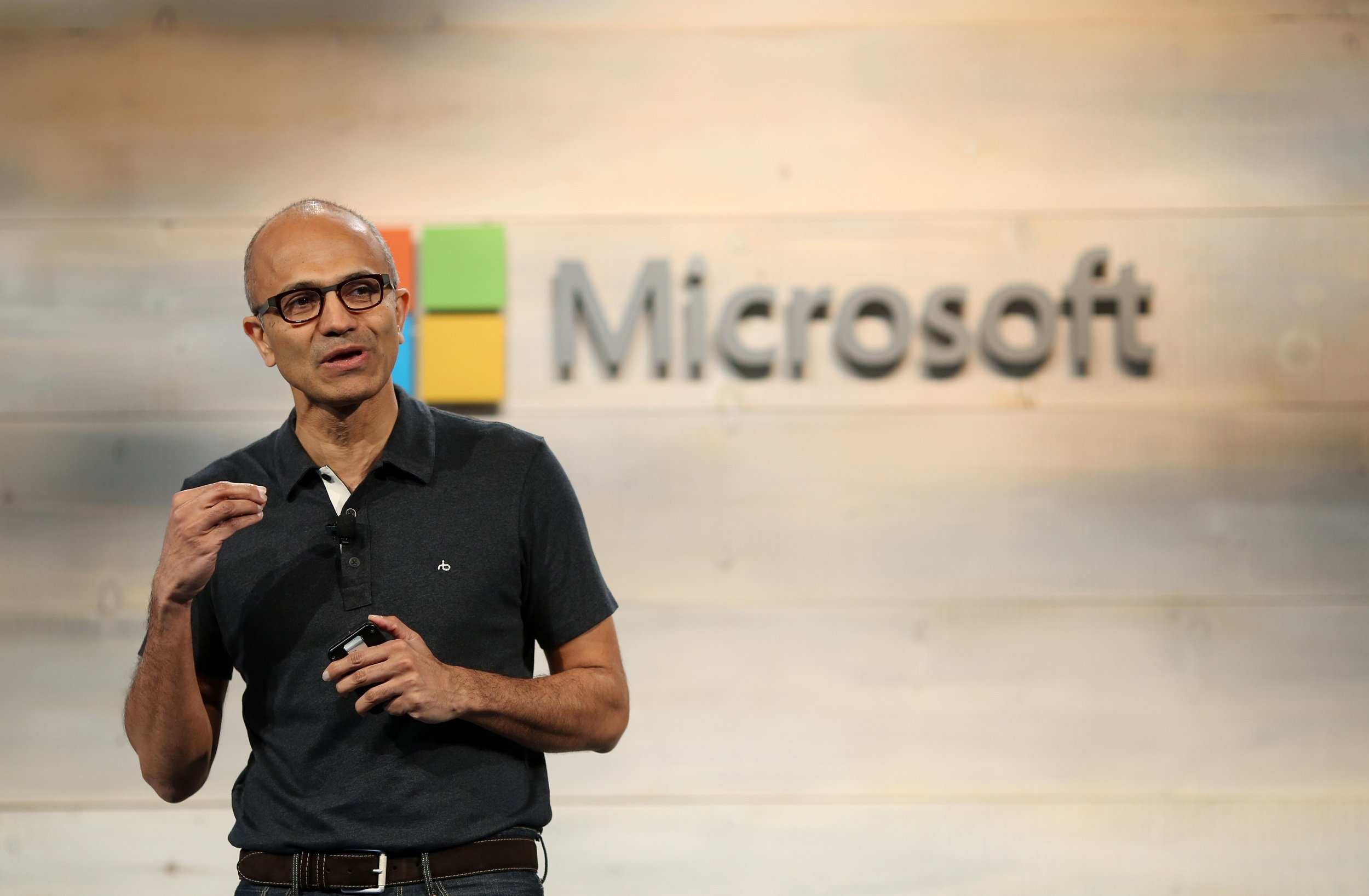 SAN FRANCISCO (Reuters) - Satya Nadella, the Microsoft Corp <msft.o> Chief Executive who ignited a firestorm of protest earlier this month by suggesting women should not ask for pay raises, said on Monday that men and women are paid equally at his company.
Nadella's statement, made at a presentation on cloud computing in San Francisco, runs counter to some limited data made public by employees, but is unverifiable given that Microsoft does not release details of its pay structure.
"I checked that it is something that we are enforcing," said Nadella, when asked about equal pay. "We are in fact in good shape. Men and women get paid equally at Microsoft."
Nadella said he was "humbled" by his experience on Oct. 9, when he told a conference celebrating women in computing that women should not ask for pay raises but trust in "karma" to give them the salary they deserve. The remarks generated negative headlines and widespread criticism on social media.
Nadella's latest comment is not backed up by numbers from job site Glassdoor, which show that men tend to earn more doing a similar job than women at Microsoft, although the data is based on a very small sample size of employees who choose to give pay figures to Glassdoor.
A male Microsoft senior software development engineer makes about $137,000 per year, according to Glassdoor, compared with about $129,000 for women. Only 29 percent of Microsoft's more than 100,000 employees are female, according to figures recently released by the company.
Data from the Bureau of Labor Statistics shows that men earn 24 percent more, on average, than women in the tech sector. The American Association of University Women found that women were paid 78 percent of what equally qualified men received across the board last year.
However, one tech hiring site believes women are paid on a par with men. According to Dice, last year the average tech salary for men was $89,468 while women earned $81,214.
"On face value, it appears there's a gap, however when we compare for equal levels of experience, education and parallel job titles, the compensation gap disappears," said Courtney Chamberlain, a spokeswoman at Dice.
Maria Klawe, a Microsoft board member who has pushed the company to hire and promote more women, has said that the issue of equal pay is now likely to be discussed in Microsoft's boardroom.
Nadella acknowledged on Monday that there was room for improvement on the issue within Microsoft. "We have made some progress," he said. "We have a lot more to do."