Microsoft Outage: Azure, Office 365 Sharepoint, OneDrive and More Down Leaving Users Unable to Access Features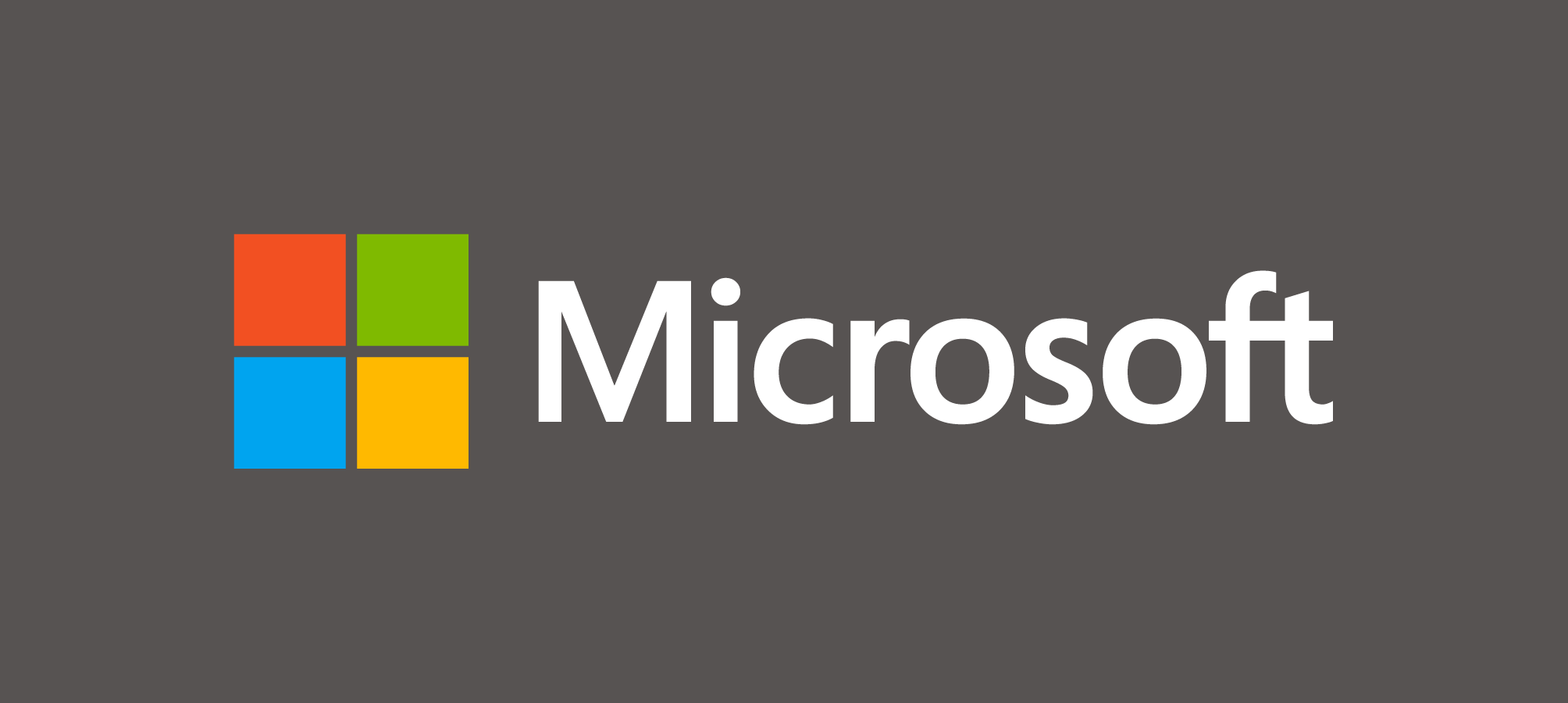 Are Microsoft servers down or offline? Find out everything you need to know about the outages affecting Microsoft Azure, Office 365 Sharepoint and more.
Having trouble using Microsoft services? You aren't alone. A massive outage across Microsoft's services is affecting users around the world. Outages have been reported in Microsoft Azure and Office 365's Sharepoint and OneDrive along with several other services.
The issues were first reported around 3:45 p.m. ET and have been occurring intermittently throughout the afternoon and evening.
Microsoft has acknowledged the issues on Office 365's server status page. According to the company, affected services include SharePoint Online, OneDrive for Business, Microsoft Teams, Stream, Power BI, Planner, Forms, PowerApps, Dynamics 365 and Office Licensing.
"We've identified a potential Domain Name System (DNS) issue that could be contributing to the problem. We're working to develop an action plan to mitigate the impact."
While no update has been given on when the various services will be fixed, they are actively working on the issue.
Some users have reported the services are slowly coming back online. As more is learned about the outages at Microsoft, we'll be sure to update this post.
UPDATE - 5:40 p.m. ET:
Microsoft's status page reports that issues with the DNS configuration have been identified and corrected. Users should see service returning across Microsoft's services.
"We've identified and corrected a DNS configuration issue that prevented users from accessing Microsoft 365 services and features. We've observed an increase in successful connections and our telemetry indicates that all services are recovering. We're continuing to monitor the environment to validate that service has been restored."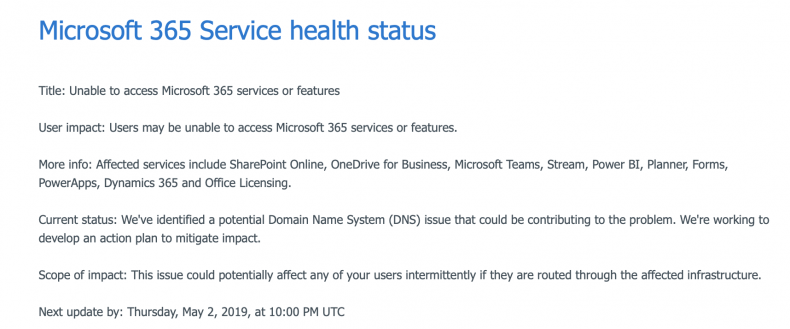 ​