Microsoft Seeks a Toehold in E-books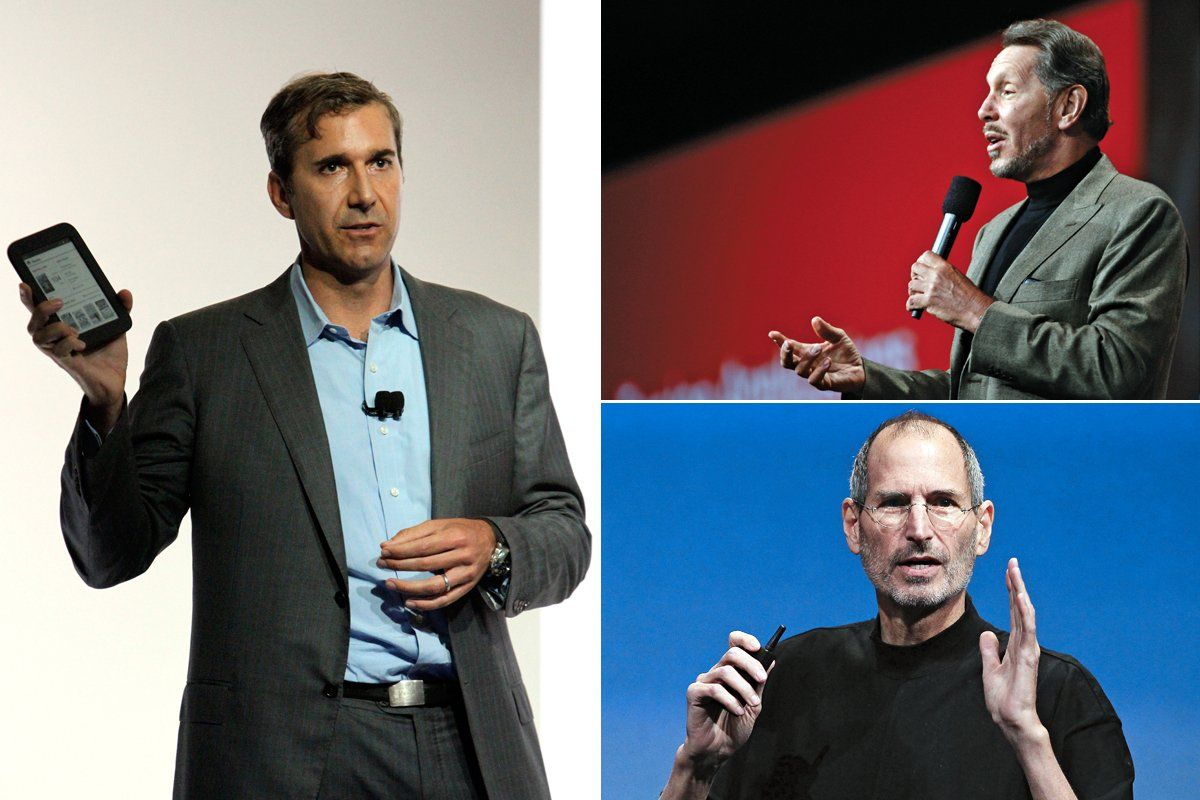 National notebook: Just last year, Microsoft and Barnes & Noble were locked in an ugly legal battle, with Microsoft claiming that the bookseller's Nook e-reader violated Microsoft software patents. Now the lawsuit has been dropped and the two companies are partners in a new joint venture. How's that for burying the hatchet? Microsoft president Andrew Lees says his company's engineers have been talking to Barnes & Noble about collaborating for a long time and kept doing so even as the lawyers were battling over patents. "It may sound like an all-or-nothing situation, but that's not how our relationships work at Microsoft," Lees says. It is, however, the way things work at other companies. Apple's late CEO Steve Jobs threatened to wage "thermonuclear war" against Google over the Android operating system, which Jobs believed was a knockoff of Apple's work, and which he vowed to spend his "last dying breath" trying to destroy.
Sure enough, Apple has launched numerous lawsuits against Android phone makers and so far has shown little interest in settling. Larry Ellison, the CEO of Oracle and a close friend of Jobs's, has filed his own lawsuit against Google over Android. In that case both sides have behaved so poorly that the judge has chided them for being "ridiculous" (Google) and "crazy" (Oracle). Apple, too, has been scolded for childish behavior by judges in its Android cases, most recently by legendary Circuit Judge Richard A. Posner, who wrote, "I've had my fill of frivolous filings by Apple." Compared to these guys, Microsoft looks like the lone grown-up in a market filled with petulant children. Microsoft's claims against Barnes & Noble also involved Android, which powers the Nook, and it has sued several Android device makers, including HTC, LG, and Samsung. But instead of going berserk in court, it quickly settled. While Apple and Oracle wage holy war, Microsoft just wants to get paid, usually by getting a few bucks in royalties on each handset sold. "We're just trying to get a return on our innovation," Lees says. "I hope that makes us more mature and realistic."
Whether Microsoft's maturity will translate into market success remains to be seen. The plan is to spinoff Barnes & Noble's Nook business and its college business to form a new company owned jointly by Microsoft and Barnes & Noble. Microsoft paid $300 million for a 17.6 percent stake and will contribute more money over the next five years. Newco, as the venture is known, will pay royalties to Microsoft for each tablet device sold. As part of the deal, Barnes & Noble will create a Nook application that runs on Windows 8, the upcoming version of Microsoft's personal-computer operating system, There's also speculation about a new Nook that runs Windows instead of Android. But Microsoft will face a tough slog against Apple's iPad and Amazon's Kindle, the latter of which outsells the Nook two to one. William Lynch, CEO of Barnes & Noble, says Microsoft's engineering prowess will give the Nook a boost. But to some, the idea of yoking together a bureaucratic software giant and an also-ran e-reader sounds like a recipe for disaster. As one skeptical industry veteran put it: "I'm biased against clusterf--ks."