Microsoft Reveals Its First-Ever Laptop, the Surface Book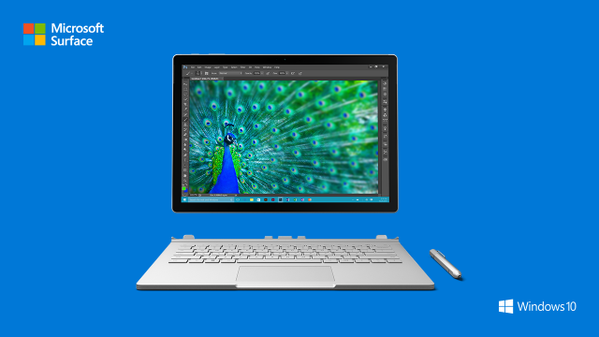 Microsoft revealed its first-ever laptop, the Surface Book, during its Windows 10 event on Tuesday, claiming the computer is the fastest 13-inch laptop ever made.
Available for $1,499 on October 26 and for preorder on October 7, the Surface Book weighs 1.6 pounds—nearly half as light as a 13-inch MacBook Air—and lasts for 12 hours, according to presenter Panos Panay. Like its cousin the Surface Pro, the Surface Book has a screen that is separable from its keyboard and can be touched like a tablet.
The keyboard and screen are held together by a "dynamic fulcrum hinge," where the screen can be bent and settled at various angles. Although the oversized hinge leaves an awkward space in the middle when the laptop is closed, it gives the Surface Book the flexibility to be able to turn its screen around.
Panay claims that the Surface Book is twice as fast as Apple's high-power laptop MacBook Pro, but he was light on the specifics. In one demonstration, he downloaded a 3-gigabyte file in less than 10 seconds and seamlessly played the video game Gears of War.
The Surface Book comes with 16 GB of RAM and 1 terabyte in storage. It also has a backlit keyboard, PixelSense touch and a 13.5-inch Gorilla Glass screen.