Microsoft's Bold Bid to Fix Health Care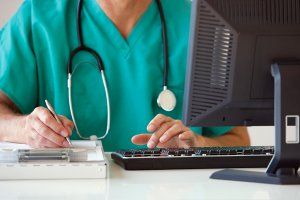 The more you look at the problems involved in overhauling our health-care system, the more hopeless they seem. But that is exactly what made Peter Neupert, a Microsoft millionaire and dotcom entrepreneur, want to try. "It is completely overwhelming," he says. "My wife reminds me all the time that there are many things a lot simpler that I could be doing. But I just have a genetic predisposition for big, hairy problems."
That's why, in 2005, having already made two fortunes—as a Microsoft executive and then as CEO of Drugstore .com—Neupert returned to Microsoft to create software for health-care providers. His division, the Health Solutions Group, now has 800 employees and sells to hospitals nationwide.
[Newsweek has a content-sharing partnership with msnbc.com, a joint venture of Microsoft and NBC Universal.]
Neupert's basic premise, oversimplified, is that one key to improving health care involves installing modern software that can make the system more efficient and ultimately enable patients to get better service at a lower cost. The need for this kind of change is obvious to anyone who, like myself, is hitting the age when we need to see doctors more often and/or is the parent of young kids. Keeping track of our health information is a complicated kludge just begging to be digitized. Why is it so easy for me to manage a 7,000 song music collection, yet so hard for me to keep track of my kids' vaccinations? We now do almost everything online: banking, travel planning, shopping. But when we go to the doctor we still do things pretty much the way we did them a half century ago. Too much still gets done on paper. Even when your medical information is stored digitally, the data often can't be shared among providers.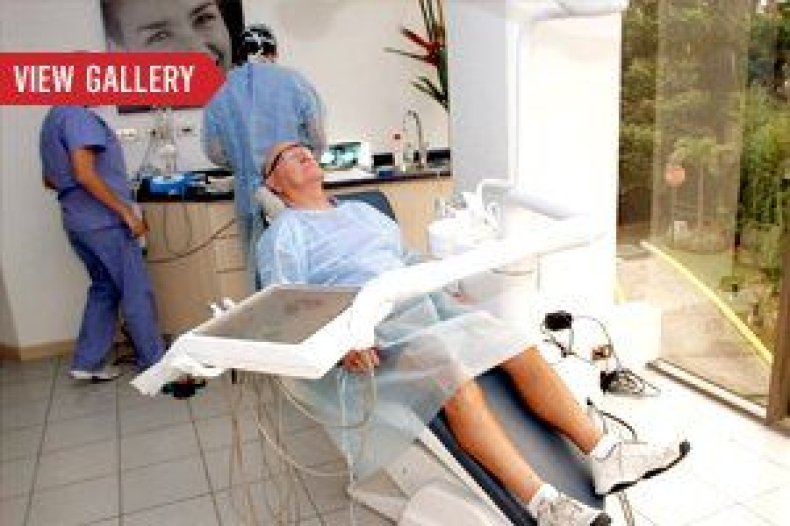 If you show up in an emergency room with a bad cut, they'll want to know when you had your last tetanus shot. But you probably have no idea—and no idea how to find out. That's a simple example. Imagine you're a diabetic, seeing several doctors, nutritionists, and therapists. Each one keeps records, but they don't share them. "At its core, health care really is an information-management business," Neupert says.
Neupert, 54, was at Drugstore.com from 1998 to 2004, when he also served on the President's Information Technology Advisory Committee and helped lead a subcommittee devoted to health care. "Ninety-eight thousand people die each year in hospitals from preventable errors," he says. "I started looking at the quality of the systems in place, and I realized there's got to be a better way. This was an industry desperately in need of disruption."
The problems were so big, he thought, that only a company with lots of resources could go after them. "You need something like a Microsoft, someone with the size and scale and patience to have a big impact," he says. So far his group has introduced two main products: Amalga, which hospitals and health-care systems use to pull together data from disparate sources, and HealthVault, an online system where you can store all your health records.
It's still early days, but Amalga is running at more than 20 hospital groups, including New York–Presbyterian Health-care System and Cook Children's Health Care System in Ft. Worth, Texas. At Cook Children's, the IT guys have used Amalga to connect systems at two hospitals, a surgery center, a network of physician's offices, and a home health-care company, so they can share information on patients. At New York–Presbyterian about 9,000 patients have signed up for personal accounts on HealthVault, and "I think you're going to see those numbers grow as people tell their friends about it and become more comfortable with it," says Herbert Pardes, CEO of New York–Presbyterian.
Maybe, maybe not. Despite how awful the current system is, people are reluctant to put personal records into online systems run by big companies for fear of having their information hacked or exposed. Microsoft won't say how many people currently use HealthVault. Neupert admits it is going to be a long slog. But if Microsoft can crack this problem, and become the "operating system" that connects millions of health providers, that business could one day be bigger than the Windows franchise.
It's easy to be cynical about Microsoft. It's had a tough decade, losing ground to Apple and Google and falling behind in a lot of markets. But who knows? Maybe the software geeks at Microsoft really can improve our health-care system. And if they can build a multibillion-dollar business out of it, so much the better.