Middle-Aged Adults, Not Hipsters, Are Driving Vinyl's Resurgence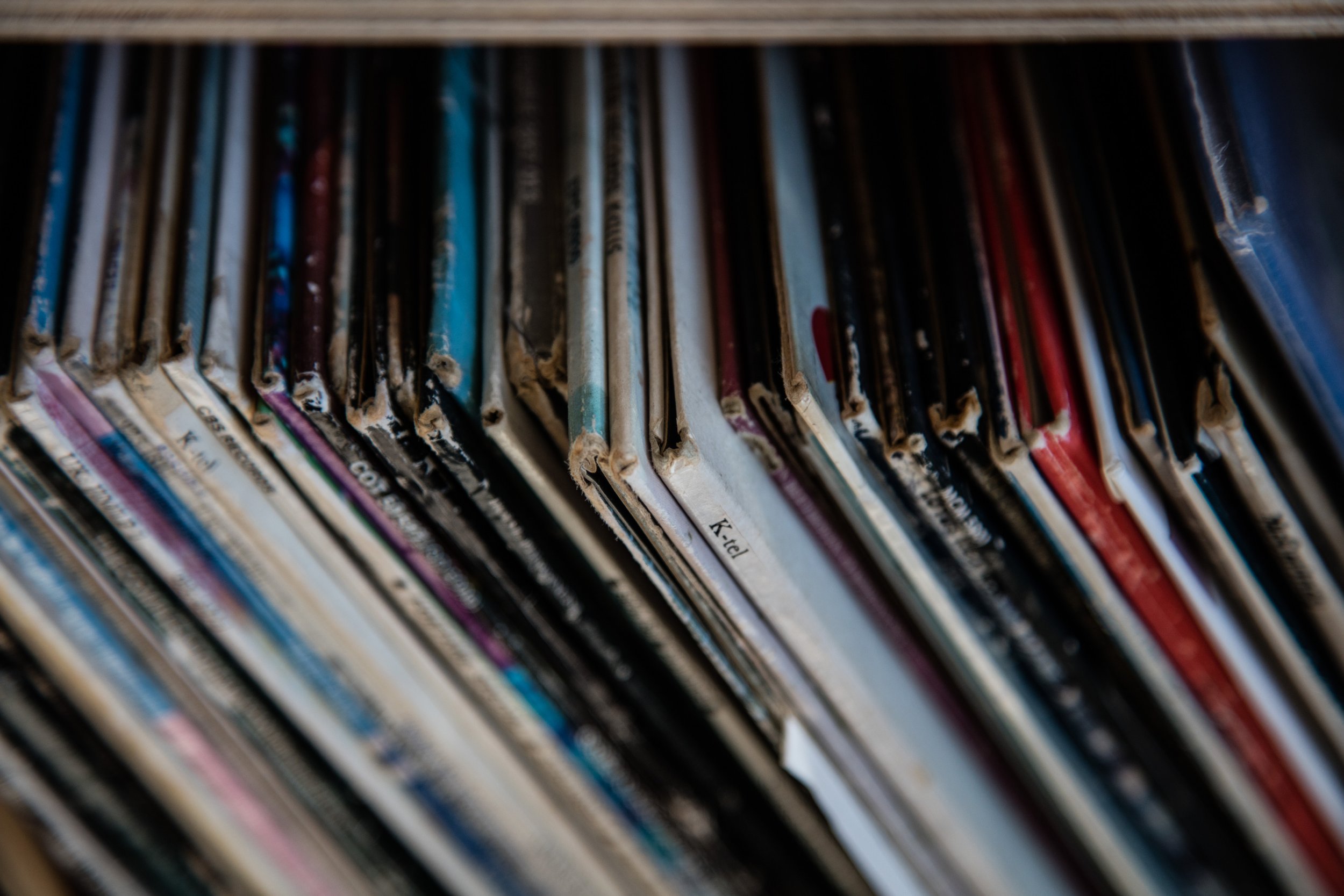 The resurgence of vinyl records is largely down to "middle-aged nostalgia," according to a YouGov poll.
The U.K. market research firm found that those most likely to have recently purchased a record are aged between 45 and 54, while those least likely to have done so are aged 18 to 24.
The data is perhaps unsurprising considering the best-selling vinyl albums in the U.K. are releases by veteran acts including David Bowie, The Stone Roses, Fleetwood Mac and Bob Marley. Bowie's final album, Blackstar, was the biggest-selling record between April 2015 and April 2016—despite only being released in January.
The YouGov survey also found that 59 percent of vinyl fans condemn illegally downloading music, compared to 55 percent of over-18s in general; 21 percent are happy to spend money on supporting their favorite acts, compared to 9 percent of over-18s in general; and 66 percent cannot go a day without listening to music, compared to 49 percent of over-18s in general.
Newsweek subscription offers >
YouGov said its research is ongoing so these figures could fluctuate over time.
Despite polling suggesting otherwise, the independent music chain Rough Trade—which operates stores in the U.K. and New York—reports its vinyl sales as being "driven by millennial consumers."
"For Rough Trade stores, [it is] young 'digital natives' who are buying vinyl for the first time in their lives [driving sales]," co-owner Stephen Godfroy tells Newsweek.
But, Godfroy adds: "Given the relatively high price of vinyl, it remains somewhat of a luxury item, hence more affordable for middle-aged music lovers who tend to have higher salary levels relative to those younger. So middle-aged consumers have a higher average spend."
Newsweek subscription offers >
In 2014 in the U.K., the British Phonographic Industry (BPI), the trade service that oversees the country's music industry, reported sales of vinyl records exceeded one million copies "for the first time since the Britpop era of the 90s."
That figure more than doubled in 2015 when the BPI recorded sales of 2.1 million vinyl records across Britain, marking the eighth consecutive year of growth for vinyl album sales, after facing near-extinction in 2007 when 205,000 vinyl LPs were purchased.
Part of the boom is tied to the Record Store Day initiative that celebrated its ninth year in April. The annual event, born out of digital downloads, and now streaming, creating a purportedly impersonal feeling around music consumption, is designed to encourage listeners back into independent record stores to buy physical copies of music.
The initiative has been embraced by major and independent record labels alike, with artists ranging from Bob Dylan to Justin Bieber releasing limited edition vinyl LPs especially for Record Store Day each year.
Larger chains have begun taking notice, too. Building on the success of vinyl sales at smaller shops, the likes of Urban Outfitters, the clothing store, reportedly claimed in 2014 it was the biggest vinyl seller in the world; Billboard magazine, however, said it was Amazon.
In the U.K., supermarkets Tesco and Sainsbury's have also begun stocking vinyl LPs. Sainsbury's, in June, said it was Britain's biggest vinyl seller, despite only selling the format since March.
For Godfroy's Rough Trade stores sales have been "more dramatic year-on-year" in "the last five or so years."
Yet interestingly, it seems the U.K.'s booming vinyl market may be second string to a similar boom in the U.S. "Our NYC store has the highest proportion of vinyl sales of all our stores, 75 percent of the total store sales," says Godfroy.
Middle-Aged Adults, Not Hipsters, Are Driving Vinyl's Resurgence | Culture