Teacher Allegedly Assaulted Student for Not Standing During Pledge of Allegiance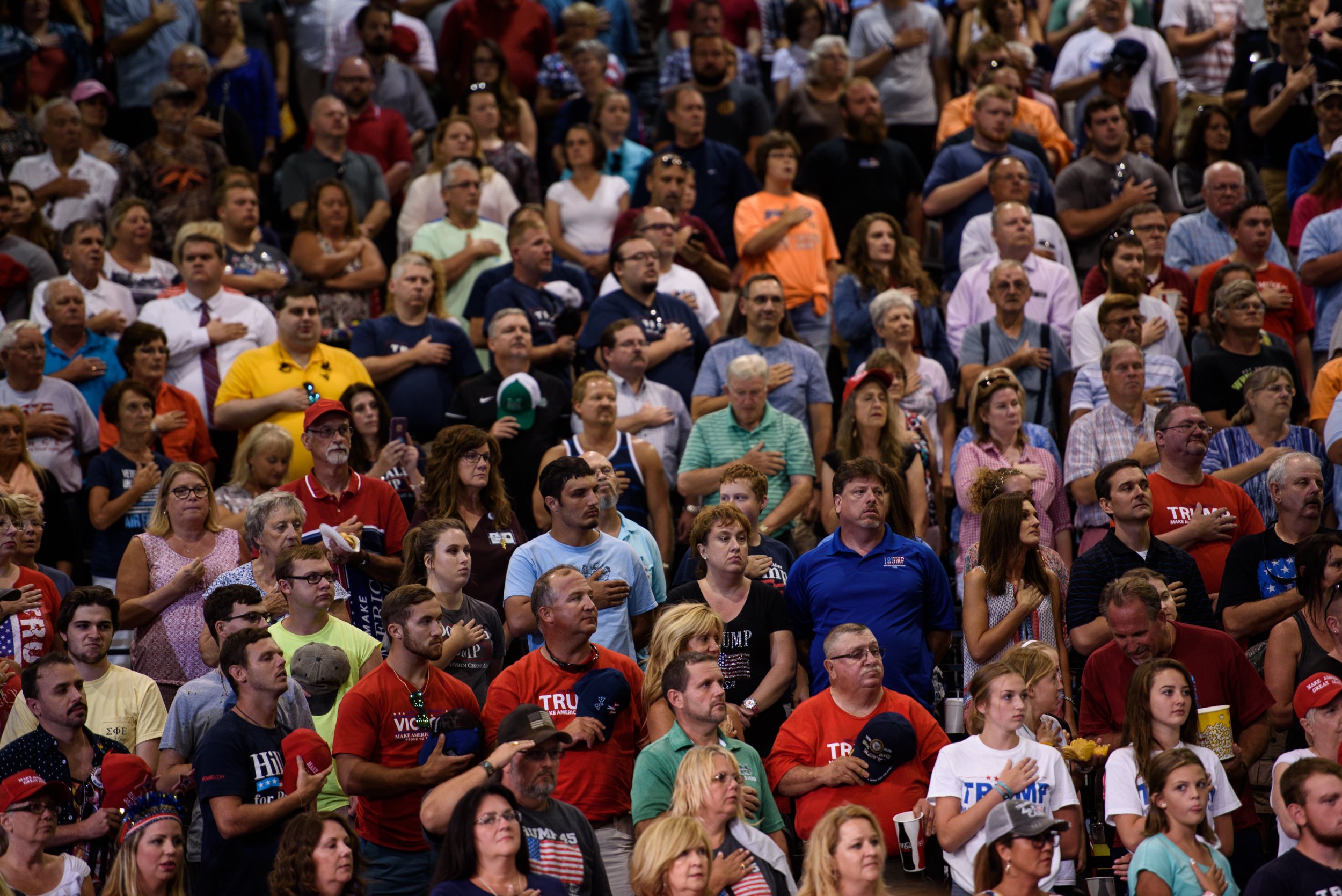 A middle school teacher in Colorado was put on paid leave for allegedly assaulting a student who refused to stand during the Pledge of Allegiance.
Lafayette Police Commander Brian Rosipajla confirmed to the Denver Post that officers responded to the Boulder Valley School around noon on Thursday to investigate a report that a teacher assaulted a student for refusing to stand for the pledge.
The Boulder Valley School District allows students to sit or stand during the pledge, according to Boulder Valley School District spokesman Randy Barber. Barber told the Denver Post that he could neither confirm nor deny that the incident happened. He told the paper that he couldn't comment any further because the investigation concerns a "personnel matter."
The investigation is ongoing, and the teacher, 20-year veteran of the school district Karen Smith, was put on paid administrative leave. The school district sent out a letter from the principal and two assistant principals informing parents that a substitute teacher would be filling in for Smith's physical education courses while the incident was being investigated, according to the Times Call.
"We are dedicated, as always, to supporting our students and ensuring that we have qualified educators working with them during their physical education time," the letter stated.
There has been a national debate over standing for the Pledge of Allegiance, which began when then–San Francisco 49ers quarterback Colin Kaepernick kneeled during the anthem in 2016 as a protest against racial injustice. The debate swiftly took to the president's desk, with Donald Trump frequently calling on the NFL to create a rule that would require players to stand. In one tweet he wrote: "Great solidarity for our National Anthem and for our Country. Standing with locked arms is good, kneeling is not acceptable. Bad ratings!"
Since then, the president has tweeted at least half a dozen more times about kneeling during the national anthem.