Middle School Teacher Convicted for Cyberstalking Student, Gets 30 Years
A middle school teacher was sentenced to 30 years in prison for producing child pornography and cyberstalking his student.
Charles Evans Hall Jr., 49, a former teacher at Letcher County Middle School in Kentucky, was sentenced to 370 months in federal prison for the production of child pornography and cyberstalking a student. The Rape, Abuse & Incest National Network (RAINN) says 93 percent of juveniles who report sexual abuse to law enforcement know their perpetrator.
Hall met the girl when he was her middle school teacher and began "grooming" her, according to court documents. The victim testified that Hall would touch her inappropriately after class inside his classroom.
Hall persuaded the girl to set up a secret Snapchat account at a school sporting event and coerced her into creating and sending him sexually explicit pictures and videos over a seven-month period. Hall also used molestation to coerce and entice the victim.
"The government is strained to find a more egregious instance in which an individual abuses their position of public trust," Assistant U.S. Attorney Jenna E. Reed, said in a sentencing memorandum. "Parents do not send their children to school to be sexually fondled, groomed, and preyed upon by the very people we trust to protect them in our absence. Likewise, children look up to their teachers as mentors and authority figures making them more vulnerable to such conduct."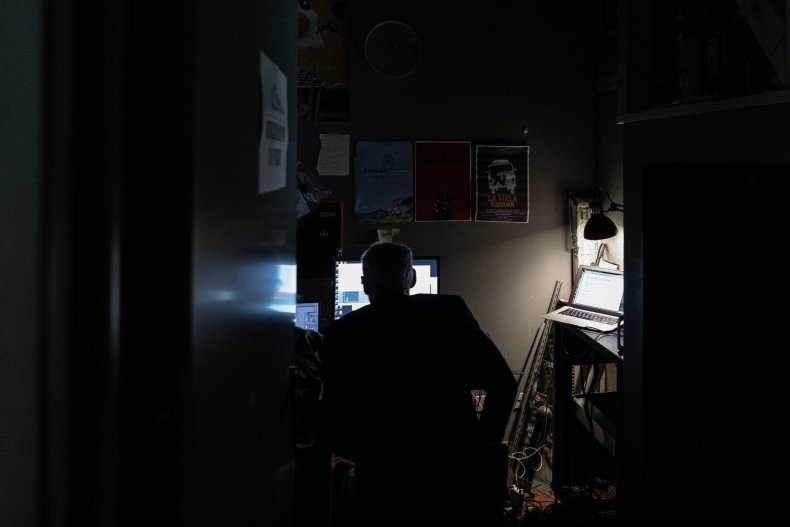 The Kentucky State Police seized Hall's cellphone in November of 2018. However, Hall still used other social media to contact the victim. Hall repeatedly cyberstalked the girl on Instagram asking her to destroy evidence. He "badgered" the girl for her account passwords to delete evidence. When she did not cooperate, he threatened her.
Hall then was arrested in 2018 but continued to contact the minor. Hall had his cellmate and a co-conspirator outside of jail continue to cyberstalk the girl on Facebook.
Hall told the girl to make another statement to law enforcement to clear him of the charges. He even used his mother's public Facebook page to relay messages to the victim.
The court applied numerous sentencing enhancements to Hall's case "based on evidence of his engaging in sex acts with a minor, obstructing justice, abusing a position of trust, and being a repeat and dangerous sex offender against minors."
He was convicted after a three-day trial in October 2021. Under federal law, Hall must serve 85 percent of his prison sentence, or 26 years; upon his release, he will be under the supervision of the U.S. Probation Office for life.
Specialists from the Rape, Abuse, and Incest National Network (RAINN) sexual assault hotline are available 24/7 via phone (1 (800) 656-4673) and online chat. Additional support from the group is also accessible via the mobile app.