Middle Schoolers Refuse Photo with Paul Ryan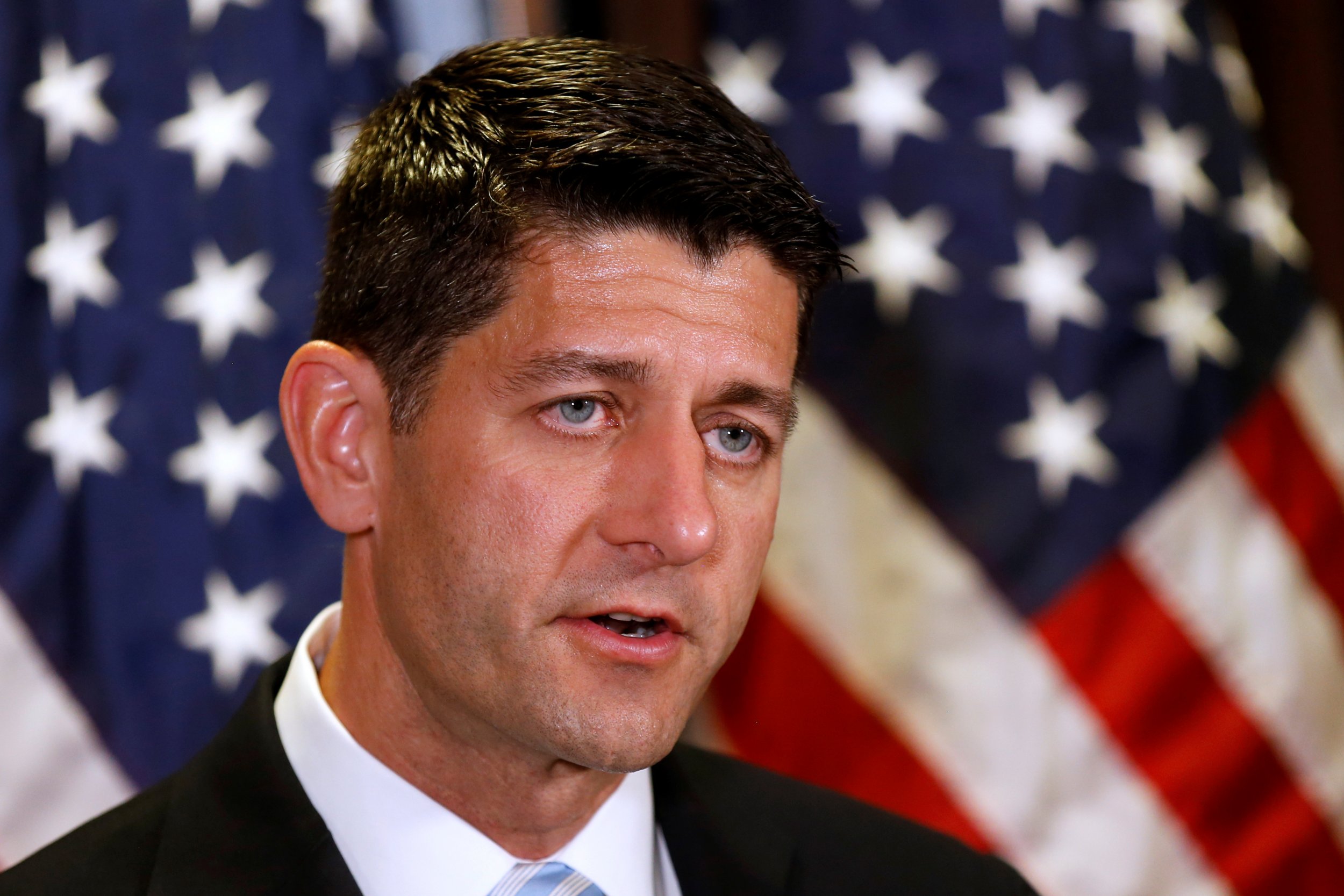 Paul Ryan has had his fair share of detractors, but the Republican this week found himself shunned by his toughest critics: middle schoolers.
The speaker's popularity among 13-year-olds hit an all-time low on Saturday, when students from South Orange Middle School in South Orange, New Jersey turned down a photo opportunity with Ryan.
Around 100 students visiting Washington D.C. were offered the chance to pose for a picture with Ryan—but rather than share a snap with the speaker, they instead fled to a parking lot across the street.
"I think that taking the picture represents that you agree with the same political views and I don't agree with his political views so I chose not to be in it," student Wendy Week told local newspaper The Village Green, explaining her decision.
However, half the class opted to stay and have their photograph taken with the Republican, who dutifully posted the picture—complete with him fist-bumping one student—to his Instagram page with the caption "Got that #FridayFeeling."
Ryan did not mention that the Friday feeling also included being snubbed by 100 other eighth-graders who chose the parking lot over the politician.
The parents' reaction to the refusal of a number of children to participate in the photo was mixed, with some praising the kids' actions and others worrying the incident made the students look rude.
"I am proud of my son and all the other students who chose to respectfully not to participate in the photograph with Speaker Ryan," parent Elissa Malespina told The Village Green.
"My son does not believe in the policies that Speaker Ryan believes and does not want to be associated in any way with him or his policies. It is his right as a citizen to do so and I commend him and his fellow students for doing so in a respectful way. Listen to the children, they get it," she added.