'Midnight Diner: Tokyo Stories' Is the Best Show No One Is Watching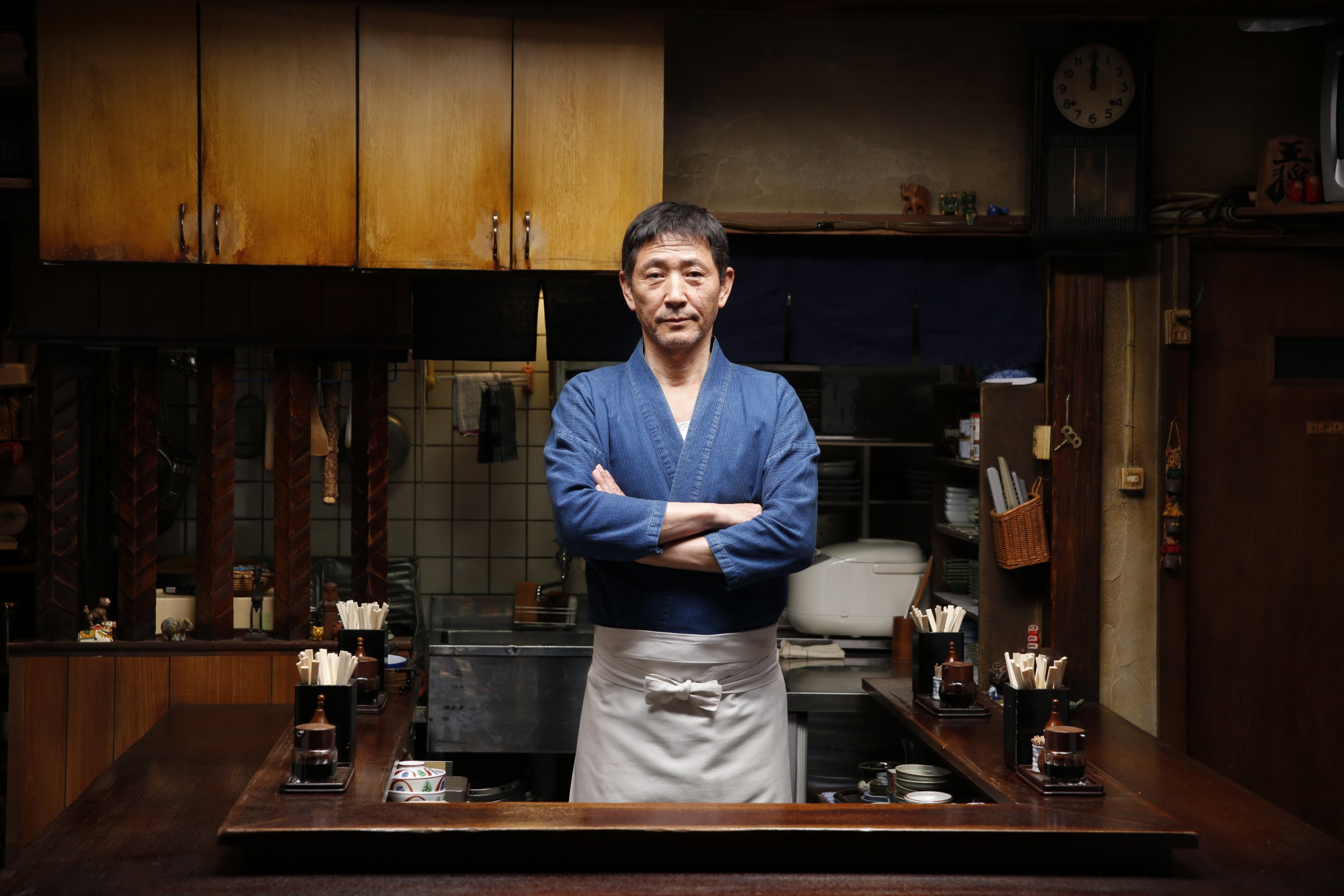 One of the more underappreciated perks of internet video streaming services is how they have made entertainment from other cultures more easily accessible. Whereas a decade ago a viewer might have had to score a bootleg DVD to watch a TV show produced in Scandinavia or South America, now one just has to visit a website. For American audiences, most of these have come from the U.K., where the cultural divide is negligible. All it takes is a creative sense of humor and maybe a little patience to appreciate Black Mirror, Catastrophe or any of the other British-made shows that populate the catalogs of streaming services.
Related: Netflix: What's coming and going in December?
Americans haven't seen many shows imported from the East, and thus tend to have a stereotypical view of them. When most Westerners think of Asian television, they think of anime and game shows that are absurd and inscrutable. American Ninja Warrior and Pokemon are among the few crossover hits, after all. Watching giddy contestants throw eggs at a blindfolded man in a diaper is great—it really is—but it obviously doesn't show the true depth and complexity of entertainment made abroad.
This fall, Netflix launched an original series from Japan that challenges these unfair misconceptions. It's called Midnight Diner: Tokyo Stories, and it might be the most heartwarming and universally relatable shows on TV. It leaves viewers in a refreshing state of contentment, and at one with the world around them. Perhaps because of its slow, comfortable pacing, the experience of watching an episode feels like a meditation session. The show instills a sense of peace that you won't likely find anywhere else on television. It also instills an appetite, as there are plenty of tantalizing closeups of the diner's dishes being prepared and savored.
Based on an award-winning manga, the show was a hit series, and then a hit film, in Japan before the latest, 10-episode season made its way to Netflix in October. It centers around a small, back-alley Tokyo restaurant that is open from midnight to seven in the morning. Its owner, known only as Master and played by Kaoru Kobayashi, will make anything his patrons desire, so long as he has the ingredients on hand. Midnight Diner is an anthology, and each self-contained episode is named for a singular dish, which serves as a kind of soul-warming hearth for that episode's protagonists.
Special attention is paid to the preparation of each episode's dish, as well as to the story behind its significance. Some are whimsical, like the corn dog made with batter left over from the pancakes requested by a bitter comedian; while some carry more emotional weight, like the sour plum made for a grocer trying to cope with the death of his mother, who was able to pickle the fruit to perfection. The dishes recur throughout the episode as the characters return to the comforting embrace of the diner. Regardless of the turmoil in their lives, there will always be a seat at the counter, where the sage, omniscient Master will make their favorite dish and listen as they ponder their troubles.
Though the diner has regulars, they serve mostly as a chorus for each episode's main character(s). There is the lovelorn real estate agent who knits sweaters for men she desires, the mahjong hustler who is saddled with a child and the radio announcer who forms an unlikely bond with a cab driver over a bowl of noodle-less tan-men, among other charming portraits of Tokyo's citizenry. We follow these characters as they try to make sense of the conflict in their lives, often venturing into the past to give context to their current predicaments, which encompass love, identity, friendship, regret, responsibility and grief, often simultaneously. The issue is always resolved at the end of the episode, often in an unexpectedly pleasing way. The characters often get something other than what they desire, but which is ultimately more fulfilling. The stories of Midnight Diner foster a unique kind of appreciation for the messiness of life. They feel like they belong in a collection of short fiction rather than on Netflix. "If you have six wins and four losses, I call it a good life," says Chu, one of the regulars, in the season's final episode. "Some great mind said so. Cheer up."
Midnight Diner carries itself with a kind of social grace that is hard to find in American entertainment. The show features more than one trans character—and one episode that plays heavily on sexual identity—but there isn't a sense that any sort of heavy-handed social statement is being made. Some of the men in the show are misogynist, but they come across as boorish and are laughed off by the women. In each episode, viewers are offered a peek at a different cross-section of life in Tokyo, with no commentary other than the sparse narration of the Master, who is stoic in his approach to life, and in the guidance he offers to others. "I just open the diner at the same time every day, make whatever they want, and close the diner at the same time every day," he says. "That's all."
There's far more to the Master's role in Midnight Diner than opening and closing his restaurant, of course, but part of the point of the show is that there really isn't a point. It all depends on one's perspective. This applies to fraught relationships, departed loved ones, unrequited love and, yes, food. A bowl of ramen is a delicately assembled palate of flavors and textures co-existing in perfect, fragile harmony. It has deep cultural significance in Japan, and varying degrees of sentimental significance to those who regularly drink its broth. It is warm, comforting, nutritious and filling.
Then again, it's also just a bowl of ramen.
Read more from Newsweek.com:
- How iRoko's founder built a Nollywood empire to rival Netflix
- Shinzo Abe to become first Japanese leader to visit Pearl Harbor
- Why do TV shows keep killing queer female characters?