With 'Midnight Mass,' Mike Flanagan Is Creating a Stephen King Shared Universe of His Own
After wrapping up The Haunting of Bly Manor—a sequel season to Netflix's The Haunting of Hill House—Mike Flanagan will start work on a new series for Netflix, which has an eerie connection to the horror director's previous movies.
On Saturday, Flanagan shared on social media that he would soon start working on his follow-up to Bly Manor: an original project for Netflix called Midnight Mass (unrelated to the Vertigo comic series with a similar title).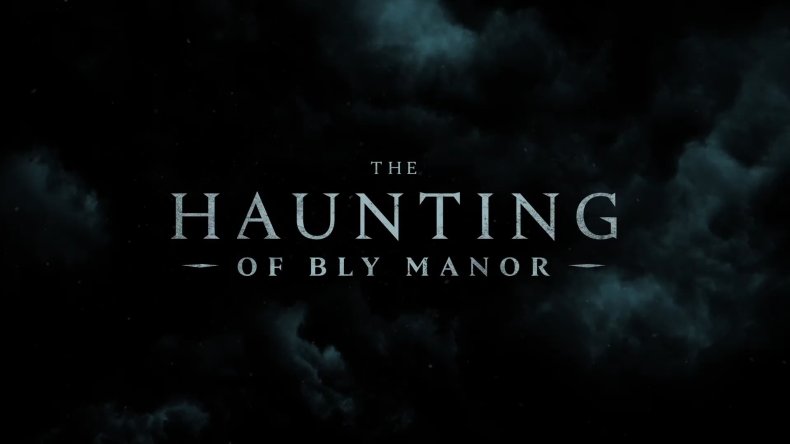 "2020 is already shaping up to be pretty damn busy," Flanagan tweeted from the Los Angeles International Airport, en route to Vancouver. "Can't wait to show y'all what we're up to."
According to Deadline, who first revealed Midnight Mass in July, the series takes place in an isolated island community, plagued by "frightening omens" and miracles after the arrival of a "charismatic, mysterious young priest." Flanagan will direct all seven episodes of the series.
In response to questions following his announced return to Vancouver, where Flanagan will finish The Haunting of Bly Manor before turning to Midnight Mass, the horror director revealed that his upcoming series isn't entirely standalone, but is instead connected to at least two of his previous movies: Hush and Gerald's Game.
In Hush, released to Netflix in 2016, a masked killer traps author Maddie Young (Kate Siegel), laying siege to her remote forest home. Before she is under attack, we learn a little about Maddie's book, Midnight Mass, when another character returns a borrowed copy.
There's not a lot of specific detail to be gleaned from the brief look at the fictional book of fiction, though on the back cover fragments of a description are visible: "But the 512 souls on sleepy Crocket... church put Riley face to face with a terrifying secret."
The back cover of Midnight Mass also features quotes from fake critics, including Flanagan's longtime producing partner Trevor Macy, who is quoted describing Midnight Mass as "absolutely spine tingling." The cover also indicates Midnight Mass received "international critical acclaim."
The same hardcover edition of Midnight Mass also had a cameo appearance in Flanagan's 2017 Stephen King adaptation for Netflix, Gerald's Game.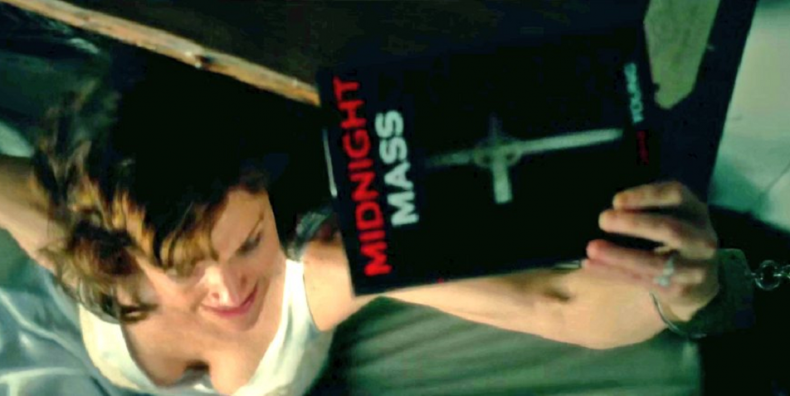 While Maddie Young's bestselling novel making a cameo appearance in Gerald's Game can be thought of as an easter egg or inside joke, the coming "adaptation" of Flanagan's book-within-a-movie suggests something closer to the kind of shared universe King created with his novels.
In both Gerald's Game and his most recent movie, The Shining sequel Doctor Sleep, Flanagan has repeatedly referenced the larger King universe, outside of the immediate story. In Gerald's Game, there are narrative connections to both King's novel Dolores Claiborne and The Dark Tower series (and also to Flanagan's 2013 horror movie Oculus).
As the titular Gerald says (after he has died), alluding to the six forces, or beams, holding up the Dark Tower—the nexus of all creation in King's novels—"All things serve the Beam."
Doctor Sleep was even more replete with references to The Dark Tower series, which not only connects many of King's other stories across its eight novels, but also features King himself as a character. The similarly metatextual nature of Midnight Mass—a real Netflix series "authored" by a fictional character from a Netflix movie—suggests Flanagan is applying similar logic to his own work, leaving behind connections as a form of authorial signature, and creating a shared universe of his own.