Midterm Elections 2018: Democrat Promises to Let Donald Trump Do His Job in Closing Campaign Ad
In her final campaign ad before the midterm elections, Democratic congressional candidate Amy McGrath vowed to let Donald Trump do his job as president even though she doesn't "always agree" with him.
"It probably won't surprise you to hear that I don't always agree with the president, but he was elected under our Constitution that I risked my life to protect," McGrath says in her last advertisement, titled "Investment."
"I'll never obstruct government or put party over country," McGrath added, saying that her time in the Naval Academy taught her the importance of "honor and integrity" in leadership. McGrath, a former Marine fighter pilot, served in the military for 20 years before becoming a Marine Corps liaison to the Pentagon and other federal agencies.
McGrath is running for the House of Representatives in Kentucky's 6th Congressional District, where she will square off against Republican Andy Barr. Barr has held the seat since 2013 and is backed by Trump, who in a rally earlier this month said that the election of Barr is a "really important thing."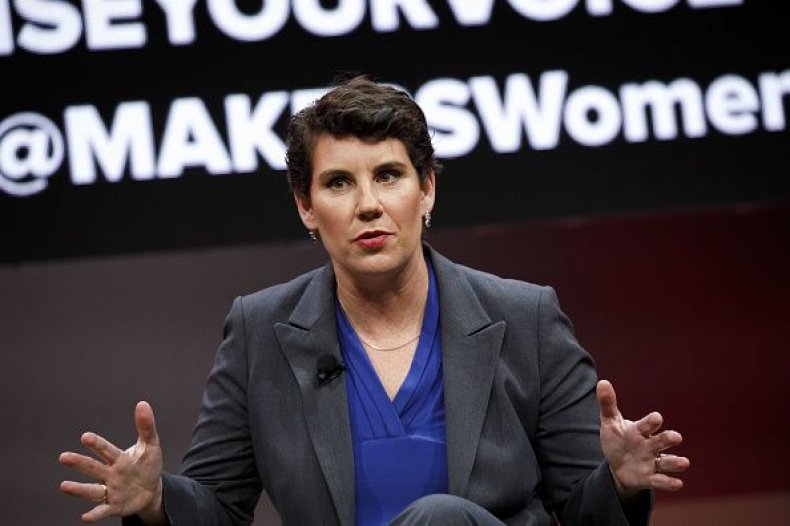 "It could make the difference between unbelievable continued success and, frankly, failure where we fight for two more years with these people, with these obstructionists," Trump added. The president won the state's congressional district by over 15 points in 2016.
But despite Trump's popularity, polls show that Barr and McGrath are in a near tie heading into the election on November 6. A New York Times survey conducted from September 6 to September 8 indicated that Barr leads McGrath by one percentage point, making the race one of the most competitive in this election cycle.
McGrath has been able to capitalize on the excitement of a pink wave this year, with more female candidates running for office than ever before. The Democrat outraised her Republican opponent by more than $2 million in the third fundraising quarter. She's also received the backing from high-profile Democrats like former Vice President Joe Biden, who went to Kentucky to campaign on her behalf earlier this month.
In his final advertisement push ahead of the midterm elections, Barr has released several attack ads against McGrath in which he claims that she favors open borders and socialized medicine. In one commercial, Barr states that if elected McGrath would only do the bidding of Democratic Minority Leader Nancy Pelosi.
"Liberal Amy McGrath thinks a big government takeover of your healthcare would be 'awesome.' This debacle would cost $32 trillion and put D.C. bureaucrats between you and your doctor. Too liberal for Kentucky!" Barr tweeted on Thursday evening.