These Midterm Elections, More Americans Getting Information From Cell Phones, Social Media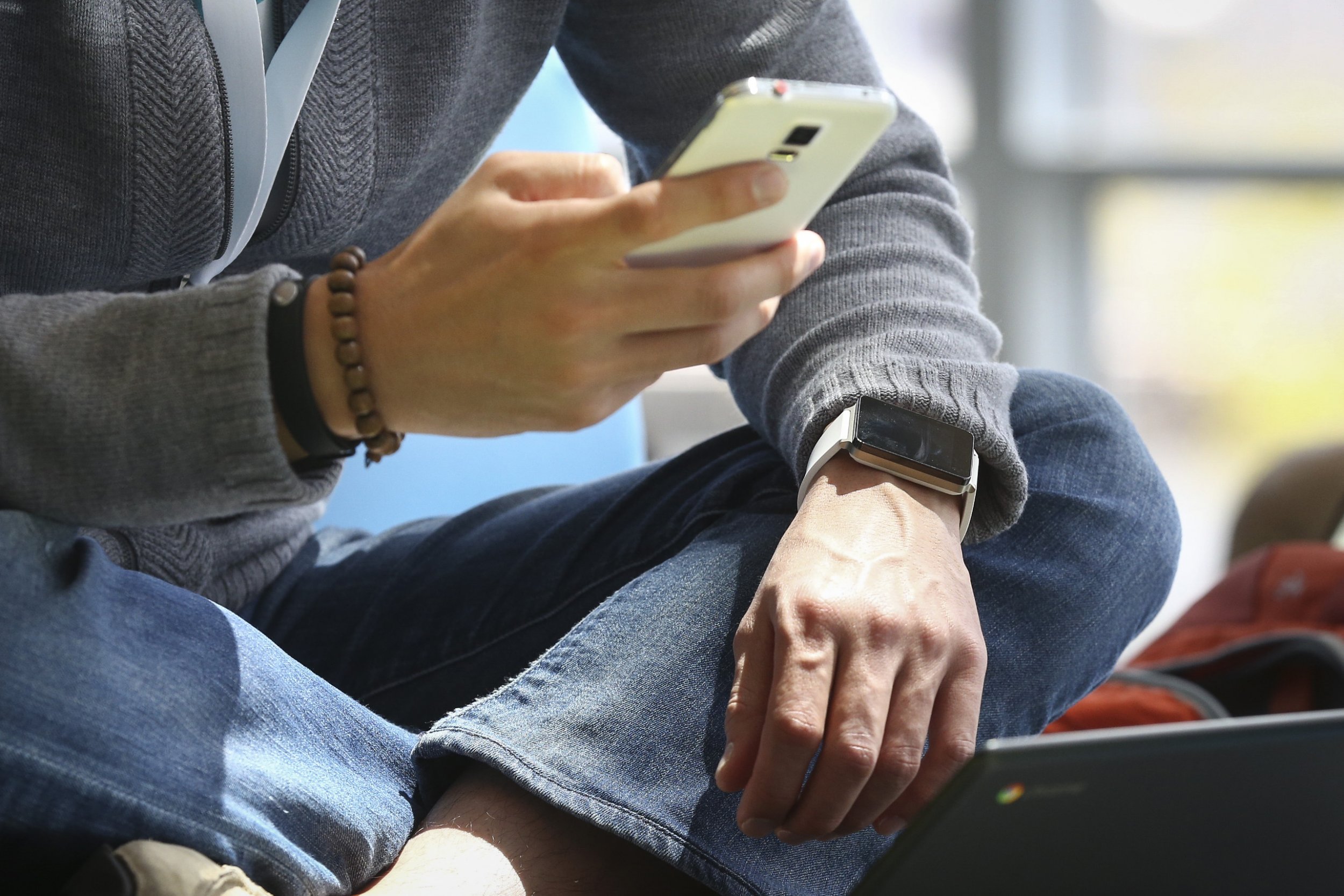 As America braces for the 2014 midterm elections, Pew Research Center has released a national survey showing that cell phones and social media are playing an increasingly prominent role in how American voters gather political information.
The survey found that the number of registered voters tracking political news on their cell phones has doubled since the 2010 midterm elections; from 13 to 28 percent. While the trend fits with the trajectory of increasing cell phone use around the world (landline use peaked in 2005 and cell phones have been taking off ever since), it is important to note that more people were interviewed on cell phones than landlines this year, whereas the opposite was true in Pew's 2010 survey.
The report is based on a survey conducted between October 15 and 20 on a sample of 2,003 adults living in all 50 states and Washington, D.C. While 802 respondents were interviewed on a landline and 1,201 on a cell phone in this survey, 1,502 landline calls and 755 cell phone calls were completed for the 2010 survey.
Pew also found that the number of Americans who follow political figures on social media has spiked from 6 percent in 2010 to 16 percent today.
Republicans and Democrats use cell phones and social media at similar rates to gather political information, saying the behaviors allow them to form deeper connections with candidates they support. Republicans and Republican-leaning independents, however, are more motivated by being the first to discover breaking news before it has been "filtered" through mainstream media
Broken down by age groups, however, the 30-to-49-year-old group experienced the most growth in both activities. In 2010, 15 percent of this age group used their cell phones to follow the midterm elections, whereas 40 percent do so today; and 6 percent followed political figures on social media in 2010, while 21 percent do so in 2014. Now, those in the 30-to-49-year-old age group engage in these behaviors at the same rate as those in the 18-to-29-year-old one, the study found.