While on election night the much-touted "blue wave" appeared not to have materialized, Democrats have since continued to make significant gains in the House and governor's mansions around the country while managing to fight off Republican attempts to strengthen their hold on the Senate in this year's midterm elections.
Democrat Josh Harder on Tuesday became the latest addition to his party's bevy of victories as he took down four-term Republican Representative Jeff Denham in California's 10th Congressional District, which had not elected a Democrat since Denham's ascendance in 2010. Harder claimed 51.3 percent of the vote compared to Denham's 48.7 percent.
Harder's win marked the 33rd gain for Democrats in the House and improved their control of the chamber to 228 to 198 with nine elections around the country still undecided. Of the remaining nine House elections, four lean Democratic and five are in favor of Republicans, according to the latest election results by The New York Times.
California's 10th was one of 25 Republican-held House districts that selected Democrat Hillary Clinton over President Donald Trump in 2016, according to Ballotpedia, serving as one of the races Democrats needed to flip in order to take back the House and check Trump.
Harder's victory helped Democrats improve their strong showing around the country. In House races, Democrats garnered more than 54.1 million votes, or 51.7 percent, compared to the little over 48.7 million Republican ballots cast.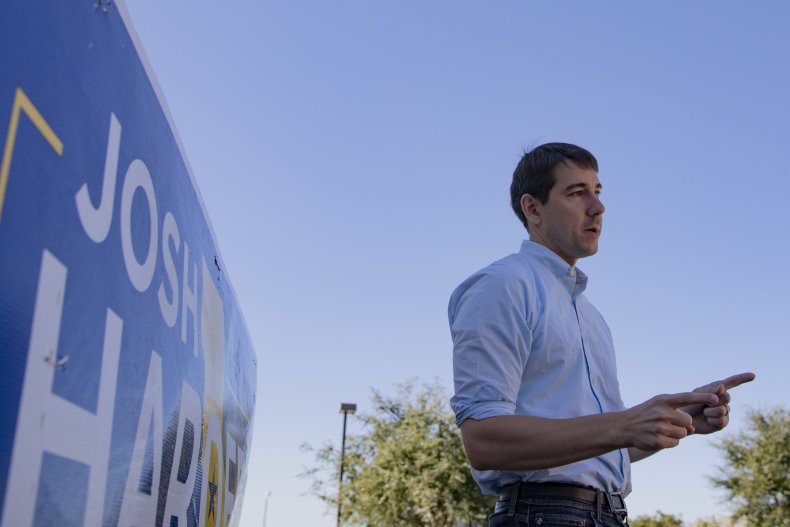 But it would be difficult for Democrats to proclaim a resounding victory. In 2010, the last time the House flipped, Republicans flipped 63 seats. The GOP also took back five Senate seats that year.
Over in the Senate, Democrats have thus far managed to stave off the threat of further GOP control. Florida's seat is currently facing a recount with Governor Rick Scott in the lead over incumbent Democrat Bill Nelson, while Mississippi is heading for a runoff election on November 27 as Democrat Mike Epsy faces Senator Cindy Hyde-Smith.
Republicans were widely predicted to not only keep the Senate majority but improve upon it with vulnerable Democrats in North Dakota, Missouri and Indiana. The GOP did win each of those states but failed to retain the Arizona seat vacated by retiring Senator Jeff Flake as Democrat Kyrsten Sinema defeated Republican Martha McSally by 1.7 percent of the vote.
The GOP has gained only one seat in the Senate and has a majority of 51 to 47 after original projections of gaining as many as four seats.
Democratic gains in governor's races this year might have been the party's biggest victory. The party flipped seven governor's mansions—Nevada, New Mexico, Kansas, Wisconsin, Illinois, Michigan and Maine—with Georgia and Florida still hanging in the balance. Republicans did flip Alaska, though the state's current independent governor, Bill Walker, opted not to run just weeks before Election Day.