Midterm Elections Results: Latest Updates Show Democrats' Blue Wave Growing in House but Republicans Gain Senate Seat
Both Democrats and Republicans had reason to celebrate over the weekend as more critical midterm races were decided. The Democrats managed to flip two more California districts and pad their considerable hold on the House, while Republicans gained two more governors' mansions and flipped a Senate seat in Florida.
Democrat Gil Cisneros pulled out a narrow victory over Republican Young Kim in California's 39th District, when Kim conceded the race Sunday. And Katie Porter upended two-term Republican Representative Mimi Walters in California's 45th District.
The two wins put Democrats ahead in the House 232 to 198 with five races still undecided. Democrats have managed to flip 37 House seats so far.
But Republicans also secured two high-profile victories in Florida and in Georgia. After court battles and recounts, incumbent Democratic Senator Bill Nelson conceded the race to Florida Governor Rick Scott, and Tallahassee Mayor Andrew Gillum conceded to former Representative Ron DeSantis to replace the outgoing Scott as governor.
Democrat Stacey Abrams also admitted defeat to former Georgia Secretary of State Brian Kemp in their hard-fought race, which included accusations of voter suppression.
While Republicans lost seven races for governor, the party still improved to a two-seat majority in the Senate and could bump up to three seats depending on Mississippi's run-off later this month.
Here are the remaining races for the House and Senate still to be called.
House
Georgia 7th District
New York 22nd, 27th Districts
Texas 23rd District
Utah 4th District
In Georgia, Democrat Carolyn Bourdeaux said last week that she intended to file a recount request in her race against Republican Representative Rob Woodall. Such a request cannot be made until the state certifies the election, but unofficial vote tallies gave Woodall a roughly 0.1 percent victory and the state grants a recount when the difference in totals is 1 percent or less, according to The Associated Press.
Democrat Nathan McMurray is still fighting against Republican Representative Chris Collins for New York's 27th District. McMurray onceded on election night, but took back the concession pending the results of absentee ballots, according to The Buffalo News. The final results from Erie County were expected onTuesday.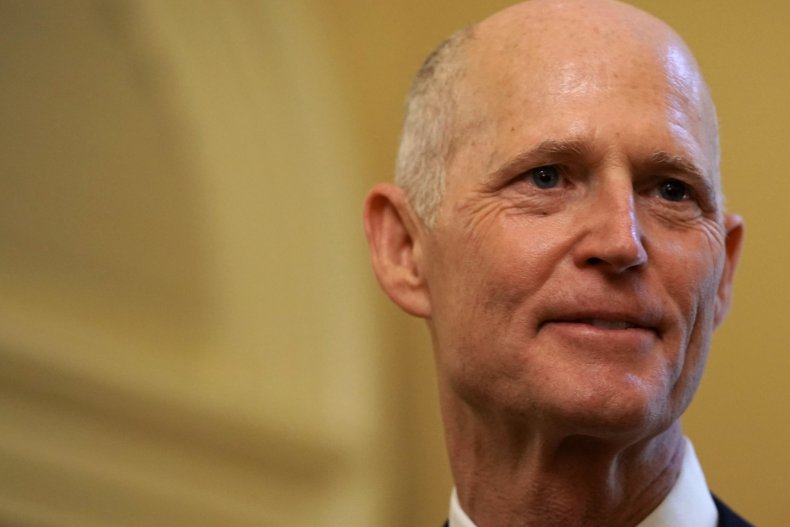 Senate
Mississippi
Incumbent Republican Senator Cindy Hyde-Smith will debate Democrat Mike Espy on Tuesday before voters participate in November 27's run-off. Espy received public support from Senator Kamala Harris on Saturday, and has railed against a video of Hyde-Smith saying she would attend a "public hanging," according to the Jackson Clarion Ledger.
But Hyde-Smith will get the presidential treatment, as Donald Trump plans to hold rallies on November 26 at Tupelo Regional Airport and at Biloxi's Mississippi Coast Coliseum.