Midterm Elections 2018: What Russia, Putin Are Expecting From Election Day Results
As voting kicks off in the U.S. midterm elections, Russia's leadership stressed that the results would likely make little difference to the relationship between Washington and Moscow.
Speaking Tuesday, Kremlin spokesman Dmitiri Peskov told reporters that the elections would not constitute a reset.
"We believe there is no need to delude ourselves hoping that they [the midterm elections] will somehow clarify things," Peskov told reporters. "So far, there is no definite trend toward normalizing relations."
Peskov is one of Russian President Vladimir Putin's closest allies, and everything he says publicly is believed to come directly from Putin. On Tuesday, Peskov declined to comment on accusations of Russian interference in the midterm elections, noting that Russia "cannot respond to allegations by some abstract cybersecurity experts since we don't know who they are and whether they actually understand cybersecurity."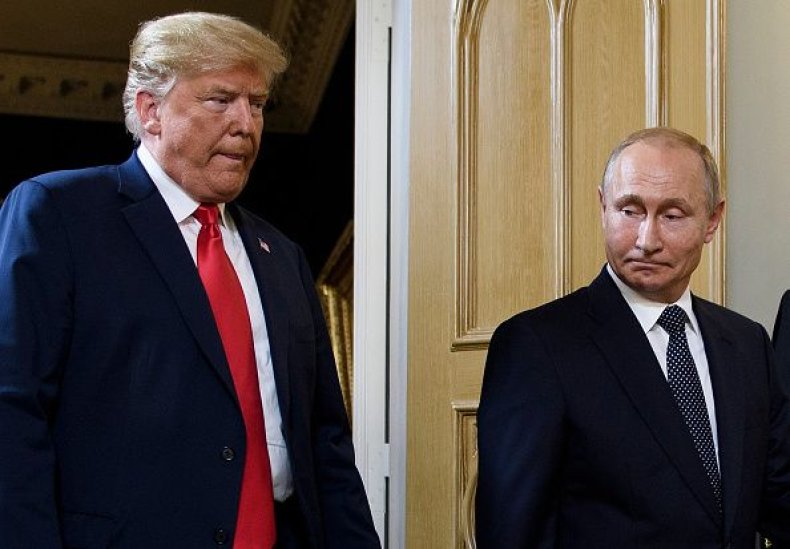 U.S. officials, meanwhile, noted that there had been no evidence so far that Russia was targeting electoral systems, but said that foreign actors might still be spreading disinformation through social media.
"Americans should be aware that foreign actors—and Russia in particular—continue to try to influence public sentiment and voter perceptions through actions intended to sow discord," read a joint statement issued by Department of Homeland Security Secretary Kirstjen Nielsen, Attorney General Jeff Sessions, Director of National Intelligence Dan Coats and F.B.I. Director Christopher Wray.
For months, experts have warned that foreign actors could target the U.S. midterm elections in the same way that Russia targeted the 2016 presidential race. Russians used online troll factories to spread fake news stories and exploit internal divisions within the U.S.
On October 19, the Department of Justice charged a Russian woman with conspiracy for attempting to influence today's midterms because she managed the finances for Project Lakhta, which used paid activists, fake websites and social media campaigns to spread disinformation.
Meanwhile, in a sign that disinformation campaigns had reached a new level of complexity, tech companies reported that they had seen new evidence that online actors were spreading false rumors about election interference, perhaps as a method to undermine confidence in the U.S. electoral process.
"So far there have been scattered reports of disinformation spread on social platforms, especially amplifying some of the false claims made by President Trump and creating confusion about the voting rules and process," Brett Bruen, president of the Washington, D.C., based consulting firm the Global Situation Room, said.
"While we haven't yet detected influence operations on the scale of 2016, bear in mind we didn't uncover the extent of Russian activity until many months after the elections. Unlike hacking into a network, it is much more difficult to track down propaganda, especially as it becomes more localized."