Midterm Elections 2018 House Battleground Poll Finds Voters Don't Really Like Republicans or Democrats
As Democrats fight for a "blue wave" in hopes to take control of the House of Representatives after the midterms, and Republicans try to hold on to its GOP majority, a new poll released Tuesday that surveyed voters in battleground congressional districts found that 10 percent of respondents disliked both parties.
The poll, conducted by the Washington Post and George Mason University's Schar School for Policy and Government, found that of those 10 percent who disliked both political parties, voters preferred the Democratic candidate running in their district by 15 points over the GOP candidate.
Voters in the key battleground districts appeared largely unimpressed with both parties. Fifty-two percent of respondents had an unfavorable opinion of Democrats, with 53 percent viewing the Republican Party negatively. Only 20 percent said they had a strongly favorable opinion of Democrats, with 19 percent saying the same for Republicans.
Voters still indicated it would be a tight race come Election Day, with 50 percent supporting the Democratic candidate and 47 percent supporting the Republican.
Of the 69 battleground districts voters were polled in, 63 of them are GOP-controlled. For Democrats to take the House, they need to flip 24 seats currently held by Republicans. With the sentiment among voters in the Republican districts at a near statistical tie when it comes to who they're likely to vote for, it's a good indication that Democrats have a likely chance of flipping a number of conservative seats.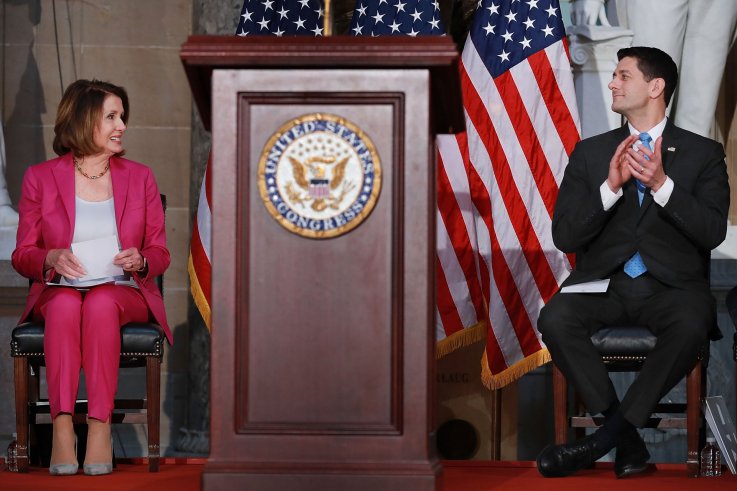 Voters were also asked about what, if any, impact the confirmation process of Supreme Court Justice Brett Kavanaugh had on their intent to vote in the midterms. Most of those surveyed, 59 percent, felt more motivated to vote while just 2 percent said they were less motivated. The question did not ask which party the voters supported.
Kavanaugh, who was accused by multiple women of sexual misconduct stemming from his time in high school and college in the 1980s, was narrowly confirmed by the Senate earlier this month following public testimony from Kavanaugh and one of his accusers, debates among lawmakers and a supplemental FBI investigation.
When voters were asked in the Washington Post-Schar School poll about those who are wrongly accused of sexual assault, 57 percent said they were concerned someone close to them may be unfairly accused. Seventy-eight percent voiced concern that women in the U.S. are not believed when they report a sexual assault while 22 percent were not. Asked which the larger issue is, 59 percent believed it was women not being believed vs. 41 percent who thought it was men who were unfairly accused.
The poll bodes well for Democrats, hopeful to regain control of the House for the first time since 2010. Other forecasts, such as FiveThirtyEight, also show that Democrats have a likely chance of retaking the chamber. Still, polls and forecasts are not always accurate, with the 2016 presidential election as evidence. Most polls and predictions at the time showed Hillary Clinton would defeat then-candidate Trump by a hefty margin.
Independent Senator Bernie Sanders of Vermont, who labels himself as a democratic-socialist, offered a warning to Democrats to beware of a "blue wave" that many in the party and expecting could help them win come November 6.
"I know a lot of people talk about this blue wave and all that stuff. I don't believe it," Sanders told The Hill.
The Post-Schar School poll was conducted in 69 congressional districts that are considered "tossup," "lean Democrat" or "lean Republican" by the Cook Political Report, in addition to any other classified as such by The Post. Of those surveyed, 48 percent were male and 51 percent female, with 80 percent of the overall respondents being white. The poll, conducted October 15-21, received responses from 1,545 registered voters and had a margin of error of plus or minus three percent.
Midterm Elections 2018 House Battleground Poll Finds Voters Don't Really Like Republicans or Democrats | U.S.