Midterm Exit Polls of Trump Approval Show President Is Hugely Unpopular Despite Strong Economy
It's far too early to know anything for sure—repeat: far too early—but early indicators from exit polling on Tuesday showed some promising signs for Democrats hoping for good results in Tuesday's midterm elections.
A Tuesday evening exit poll from NBC showed a large percentage of voters—47 percent—strongly disapproved of Republican President Donald Trump. For context, in 2010—when Democrats suffered massive losses—just 41 percent of voters strongly disapproved of then President Barack Obama, according to NBC.
Further, more than half of voters—54 percent—disapproved of Trump to some degree, while 44 percent approved, the NBC exit poll found.
Exit polling has also shown that voters are, at least in part, voting in response to Trump. CNN's exit polls on Tuesday evening found that two-thirds of voters said their vote was about Trump. According to CNN, about one-in-four voters said their vote was in support of Trump, while nearly 40 percent said it was in opposition. A majority of voters, according to CNN, also said the country was on the wrong track despite about 70 percent saying the economy was in good shape.
These results could, of course, change as the night goes on. And, again, exit polls can prove to be unreliable.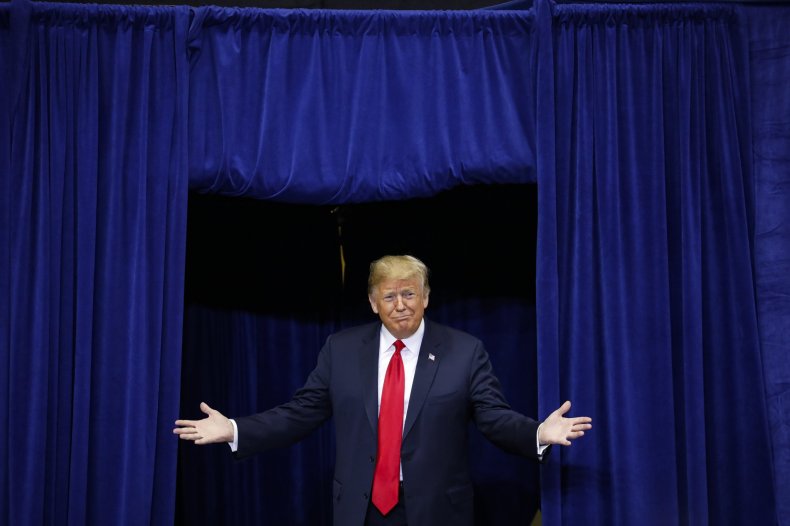 Economic growth and unemployment figures are solid while wage growth has been mediocre under Trump, but a good economy hasn't seemed to do much for the president's approval rating.
Heading into Election Day, the tracker from data-centric website FiveThirtyEight pegged Trump's average approval rating at about 42 percent, which isn't his lowest figure but it's also far from good.
Projections for Tuesday from FiveThirtyEight gave the Democrats an about 88 percent chance of winning back control of the House of Representatives from Republicans. The Senate was a different matter, however. FiveThirtyEight gave Democrats just about a 20 percent chance of winning back control.