Midterms: Donald Trump's Schedule During Final Week of Campaigning
With only a week to go before the U.S. midterm elections, President Donald Trump heads out to key battleground states to throw his weight to struggling candidates.
He has already held rallies for Republican candidates in North Dakota, Montana, Indiana and Texas.
But Trump steps his campaign up a gear in the final days before Americans go to the polls to cast their ballots on November 6.
Democrats appear to hold a lead in several races, although by how much depends on the poll consulted. FiveThirtyEight's data found that Democrats led Republicans on the generic ballot by 8 percent, 50 to 42.
But much might depend on the whistle-stop tour of the key battlegrounds that Trump plans to visit in the coming days (his schedule has been published by Axios).
CNN's analysis of the venues for Trump's final week before voting suggest a preoccupation with the Senate, perhaps because the GOP has already accepted the fact that it will likely lose its majority in the House.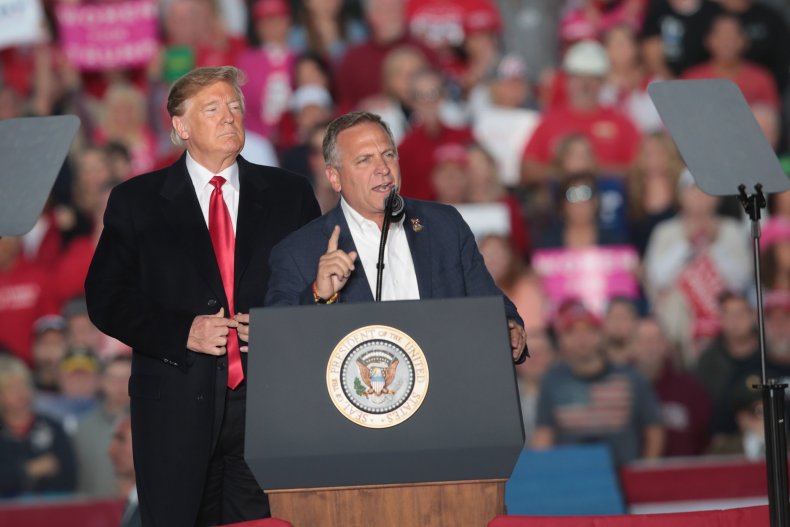 October 31, Fort Myers, Florida: For the Senate race in the Sunshine State, Trump will visit a city in Lee County that is solidly Republican, and which backed him in 2016.
He will be throwing his support to Governor Rick Scott, who is in a race against incumbent Senator Bill Nelson, and to Representative Ron DeSantis, who is running against Tallahassee Mayor Andrew Gillum for governor.
Trump has attacked Gillum, calling him a "thief" on Twitter (Gillum has not been charged with any crime), claiming that as mayor of Tallahassee Gillum oversees one of the country's "most corrupt cities." Opponents have called Trump's attacks racially motivated.
November 1, Columbia, Missouri: Trump will be campaigning for State Attorney General Josh Hawley, who faces Democratic Senator Claire McCaskill. It's a tight race, and there's with not much distance between the two candidates in the polls.
November 2, Huntington, West Virginia, undisclosed location in Indiana: Huntingdon backed Trump in 2016. The president will be campaigning for State Attorney General Patrick Morrisey, who is 12 points behind in the polls, according to RealClearPolitics.
On the same day, the president travels to Indiana to help Republican Senate nominee Mike Braun, although the exact location of the rally is not yet known.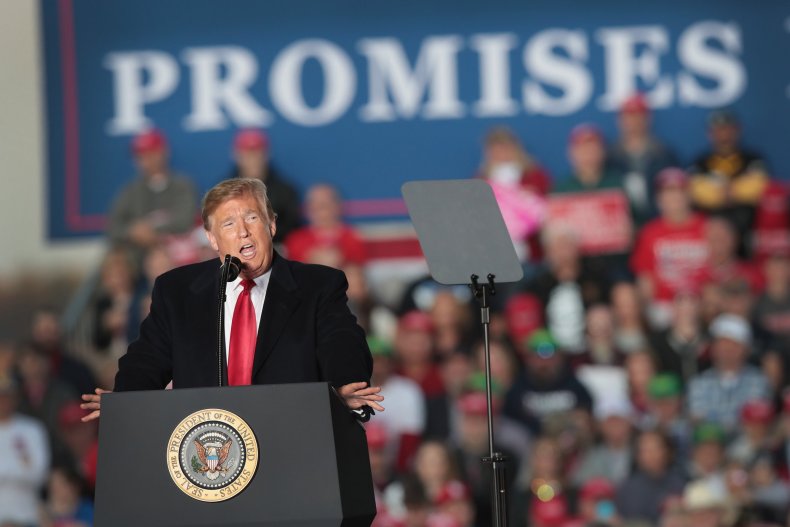 November 3, Bozeman, Montana: Trump will be rallying for State Auditor Matt Rosendale who's in a race against Democratic Senator Jon Tester, and is lagging in the polls. Bozeman is in Gallatin County, which CNN describes as "one of the swingiest counties in the state." Trump will return to Florida that same day.
November 4, Macon, Georgia, and Chattanooga, Tennessee: In a close governor's race, Trump hopes to close any gap between Georgia Secretary of State Georgia Brian Kemp, who is facing Democratic State Representative Stacey Abrams. She is bidding to become the first black female governor in the country.
Meanwhile, in Tennessee, Trump will be out campaigning for Representative Marsha Blackburn, who is running for Senate.
November 5, Fort Wayne, Indiana, and Cape Girardeau, Missouri: Trump will return to Indiana and Missouri for the last day of campaigning.
The visit to Fort Wayne is another attempt to boost Mike Braun, with whom, said CNN, Trump shares a kinship because of Braun's status as a self-styled self-made businessman.
In Cape Girardeau, Trump also offers more support to Josh Hawley in his neck-and-neck race against Democratic Senator Claire McCaskill.