The Midterms: What 2012 GOP Hopefuls Want in 2010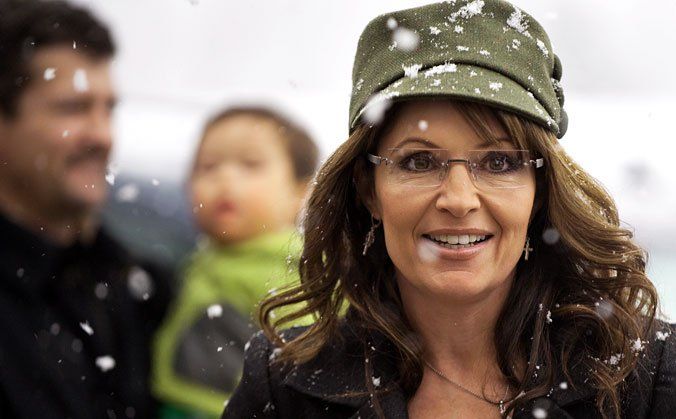 When GOP presidential hopefuls say they're focused on helping the party win as many seats as possible in upcoming midterm elections, they're not lying, per se. They're just not telling the whole truth. In reality, the bigger priority for these ambitious politicians is figuring which 2010 outcome will put them in the best position for 2012. For some, that means a Tea Party wave; for others, precisely the opposite. According to experts from across the political spectrum, here's what the 2012 contenders with the most at stake in this year's races will be wishing for on Election Day:
Sarah Palin, Alaska
Eleven of 18 Palin endorsees won their primaries. That's a decent record. But for Palin to prove that her power extends beyond the GOP's far-right fringe, candidates like Christine O'Donnell and Rand Paul will need to survive November's general election.
Mitt Romney, Massachusetts
Romney's Massachusetts health-care reforms served as the model for Obamacare, a law that Romney's own party now uniformly opposes. His best hope is that pro-repeal Republicans lose in November—or lose interest shortly thereafter.
Mike Huckabee, Arkansas
Huckabee needs a sign that the base still cares mainly about social issues. If the Tea Party stays focused on taxes, which Huck raised in Arkansas, he's toast. (He'll also have to increase his anemic fundraising to keep up with the rest of the field.)
Tim Pawlenty, Minnesota
T-Paw may be making the right moves nationally, but his popularity is plummeting in Minnesota.* Anything less than a win for his chosen successor, Tom Emmer, who's trailing by 11 in the latest poll, will look like a repudiation of Pawlenty's reign.
Haley Barbour, Mississippi
As head of the Republican Governors Association, Barbour wants the GOP to pick off as many Democratic governorships as it can, cementing his status as one of the party's best strategists (and fundraisers) and paving the way for a presidential bid.
Mitch Daniels, Indiana
Unlike his potential rivals, Daniels isn't traveling to Iowa or New Hampshire. Why? Because the key to his 2010 success is helping Indiana Republicans win back the statehouse. Only then can he pass stalled proposals and boost his national profile.
Mike Pence, Indiana
Pence, who has run for GOP House leader before and who just won a 2012 straw poll, wants Tea Partiers to flood Congress and finger him as their role model, creating the kind of buzz that presidential (or gubernatorial) bids are built on.
Jim DeMint, South Carolina
DeMint has repeatedly sided with Tea Partiers over establishment Republicans—and watched his endorsees win. His dream: for Palin to decide after November that she'd rather be kingmaker than king, creating a right-wing vacuum only he can fill.
*UPDATE: The poll referenced here showed Pawlenty's approval rating at 46 percent and was released in September. But at least one recent poll shows the governor doing better, at 52 percent.