Midwest and East Coast U.S. Weather Forecast Warns of Freezing and Dense Fog, Travel Disruption
The Mid West through to the East Coast will experience freezing temperatures into this morning creating hazardous conditions for Monday morning commuters.
In special weather statements issued by the National Weather Service, states such as Iowa, Louisiana, Mississippi, Wisconsin and Maine are issued warnings for freezing and dense fog.
According to NWS, freezing fog is when tiny supercool liquid water droplets, found in fog, freeze instantly on exposed surfaces when the temperatures are at or below freezing. Examples of places freezing fog can settle is in trees, stairs and rails, sidewalks, roads and even vehicles.
Freezing fog can also cause black ice—a type of ice that is difficult to see—to form on a roadway, making traveling particularly dangerous.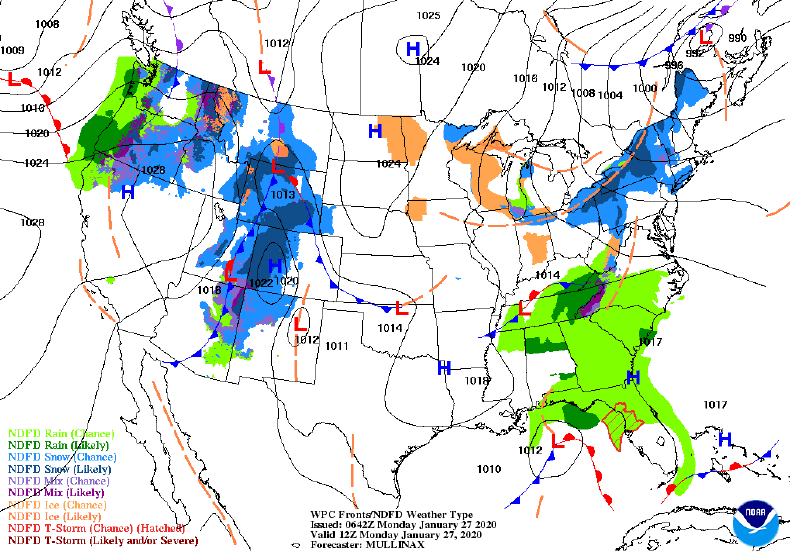 According to the weather statement for Iowa, roadways of the eastern part of the state are predicted to freeze due to the moisture from the fog as well as light freezing drizzle. On untreated roads, this will result in "slick spots" affecting counties such as Buchanan, Benton, Linn, Iowa and Johnson, including cities Independence, Vinton, Cedar Rapids, Marengo, and Iowa City.
In Louisana, the counties of Pointe Coupee, West Feliciana, East Feliciana, St. Helena, Iberville, West Baton Rouge, East Baton Rouge, Ascension, Livingston, Wilkinson and Amite will be affected by patchy dense fog. Southwest Mississippi will also be affected, with NWS forecasting that patchy dense fog will continue into the early morning hours and affect the Monday morning commute.
For the counties of Vilas, Oneida and Forest, Wisconsin, the NWS warns that pavements will refreeze due to patchy light freezing drizzle and light snow. Any untreated surfaces will become slippery this morning, according to the weather service.
Maine will also be subject to slippery conditions due to wet roads freezing overnight. Temperatures in the state will drop to below freezing into this morning, causing black ice to form, according to NWS.
Residents of the following counties need to be aware of hazardous conditions: Northern Somerset, northern, central and southern Piscataquis, northern, central and southern Penobscot, southeast Aroostook, interior and coastal Hancock and northern, coastal and central Washington.
For those expecting to travel this morning, the NWS advises allowing more time to get to the final destination and use low beam headlights while driving. In icy conditions, drive slowly and be prepared for slick spots. NWS also says be "extra cautious" on bridges and overpasses.
For Americans flying this morning, a thin layer of ice can form on aircraft, making flight very dangerous unless the aircraft is treated or has effective de-icing equipment, says NWS. Check airport departures for cancellations or delays.