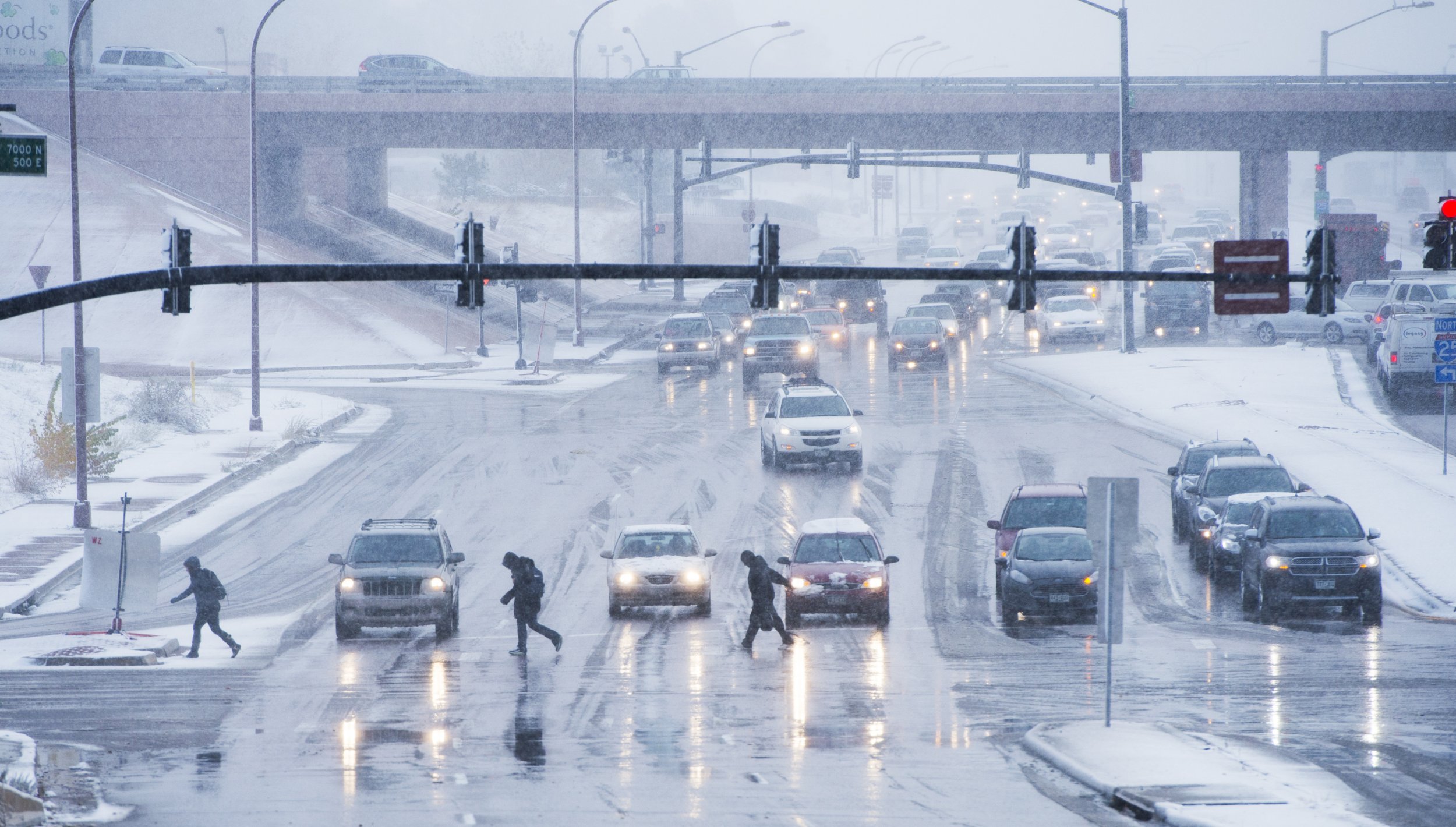 A series of storms in the Midwestern United States have pummeled the area this week with wind, rain and at least 10 tornadoes, tearing down power lines and damaging homes.
Similar storm systems have hit the same area at around this time in previous years, and are known as the "witches of November," according to the Weather Channel. The stormsare predicted to affect the Plains, Upper Midwest, Great Lakes and Ohio Valley until Friday.
In the Great Lakes region, a storm is expected to "move eastward to the Canadian Maritimes by Friday evening," the National Weather Service said in a statement. "By Thursday evening, the rain along the front will end while the rain will continue over Great Lakes eastward to the Northeast through Friday evening."
On Wednesday, a tornado watch was issued for Iowa, Kansas, Missouri and Nebraska. An Iowa resident told CBS News her home was shaking and glass broke throughout as the storm approached. "It sounded like more than one freight train out together. I've never heard a sound like that in my whole life," another resident told the news channel.
In Des Moines, Iowa, the National Weather Service said, locals were in for "a wild day" on Thursday. A tornado was followed six hours later by a light snow storm. Some good news there ahead: Despite the poor weather, the service is predicting a sunny weekend for Des Moines with highs in the low 60s.
Over 12,000 people lost power in Kansas on Wednesday after power lines and trees went down, according to the Weather Channel.
The Chicago Skyway Bridge, a 7.8 mile toll road, was shut down by police due to safety concerns during the storm. It connects an expressway with another toll road and helps thousands of residents get to work every morning.
In Nebraska and the Rocky Mountains, the storm system caused more than a foot of snow to fall. Heavy rain is expected in the Pacific Northwest and heavy snow will continue in the northern Rockies, the National Weather Service predicted on Thursday morning.
The storm has also reached the eastern United States, causing strong winds in upstate New York. The Weather Channel reported strong winds could be felt as far north as Maine.
In addition to the foul weather, Oklahoma residents faced wildfires exacerbated by the high winds. "The wind was originally out of the west, then started blowing to the east, and it didn't matter what we did, we weren't going to stop the fire," an Oklahoma fire chief told CBS.
The Oklahoma Forestry Services issued "Red Flag Warnings," also known as fire weather warnings, on Wednesday night and requested the state's department of emergency management evacuate Lenepah and Delaware due to a wildfire. By Thursday morning, temperatures fell to 35 degrees, the coldest of the season in Oklahoma City, according to the National Weather Service in Norman.