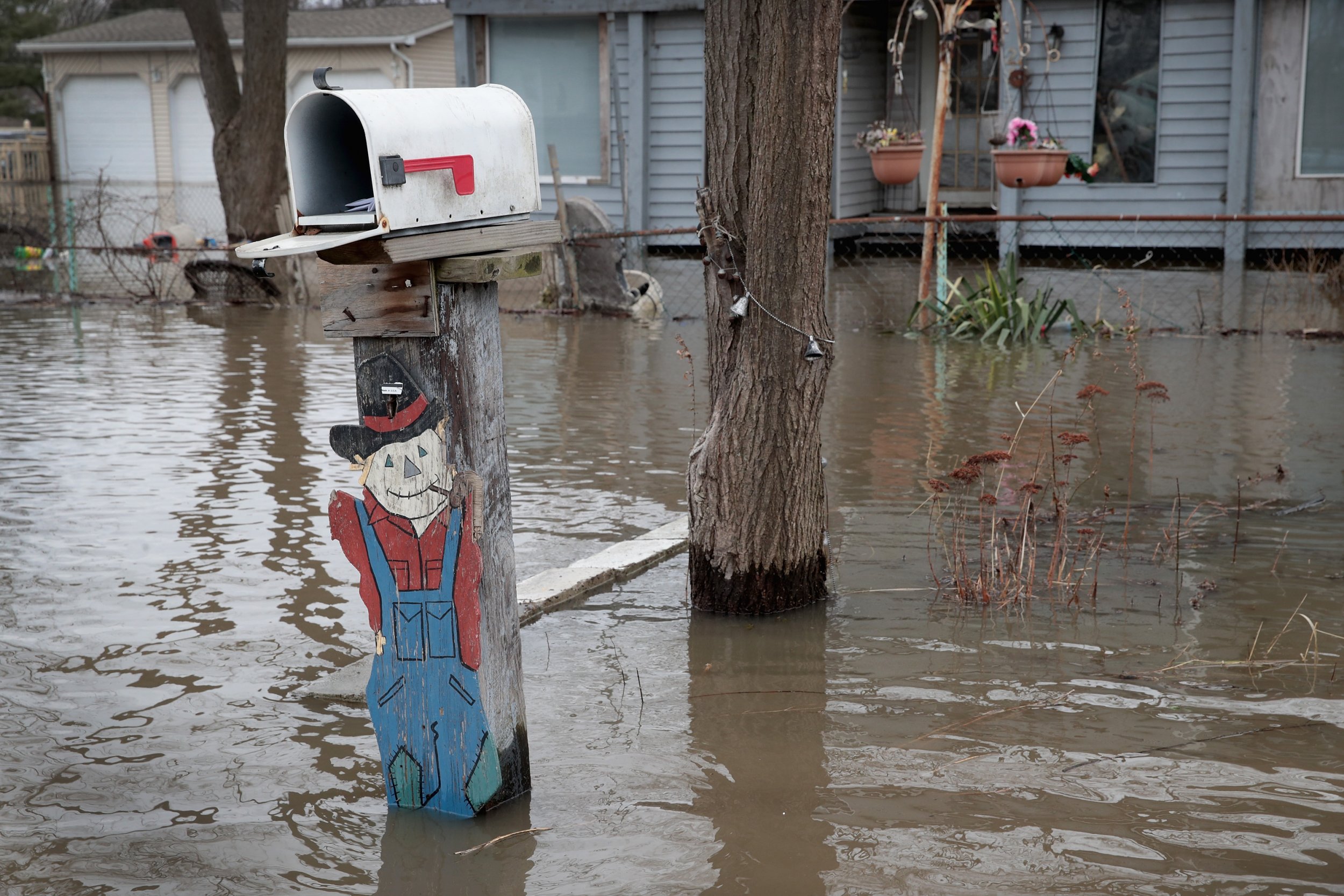 Storms in the Midwest have claimed the lives of at least five people following a weekend of heavy rain, flooding and tornadoes. The region is now bracing for even more severe weather in the coming week.
The massive storm system struck cities from Texas up into Canada, resulting in 12 states reporting moderate to severe flooding. In a tweet made late Saturday night, Kentucky Governor Matt Bevin encouraged his state's residents to take warnings seriously.
On Sunday, Kentucky Emergency Management spokeswoman Monica French said in a statement that the storm had claimed the lives of three of the state's residents. The National Weather Service confirmed that three tornadoes had hit Kentucky over the weekend. Deaths were also reported in Arkansas and Michigan.
Authorities found the body of a 79-year-old woman in a home destroyed by a suspected tornado, as well of the bodies of two men found in cars submerged in water, The Lexington Herald Leader reported. Flood waters also claimed the life of a Michigan man, while high winds crushed the trailer home and claimed the life of another 83-year-old man in Arkansas, The Associated Press reported.
After a week of extreme rain, parts of the Ohio River broke records, reaching its highest level in over 20 years.
Two other storm systems could develop later this week, according to ABC News. A severe weather system that is expected to develop on Wednesday could miss Kentucky, but would bring more heavy rains and high winds to areas in Texas, Mississippi and Arkansas.
Another system producing snow, coastal flooding and winds could hit the Northeast on Thursday or Friday.