Migrant Boat Capsizes: 550 Rescued, at Least Five Dead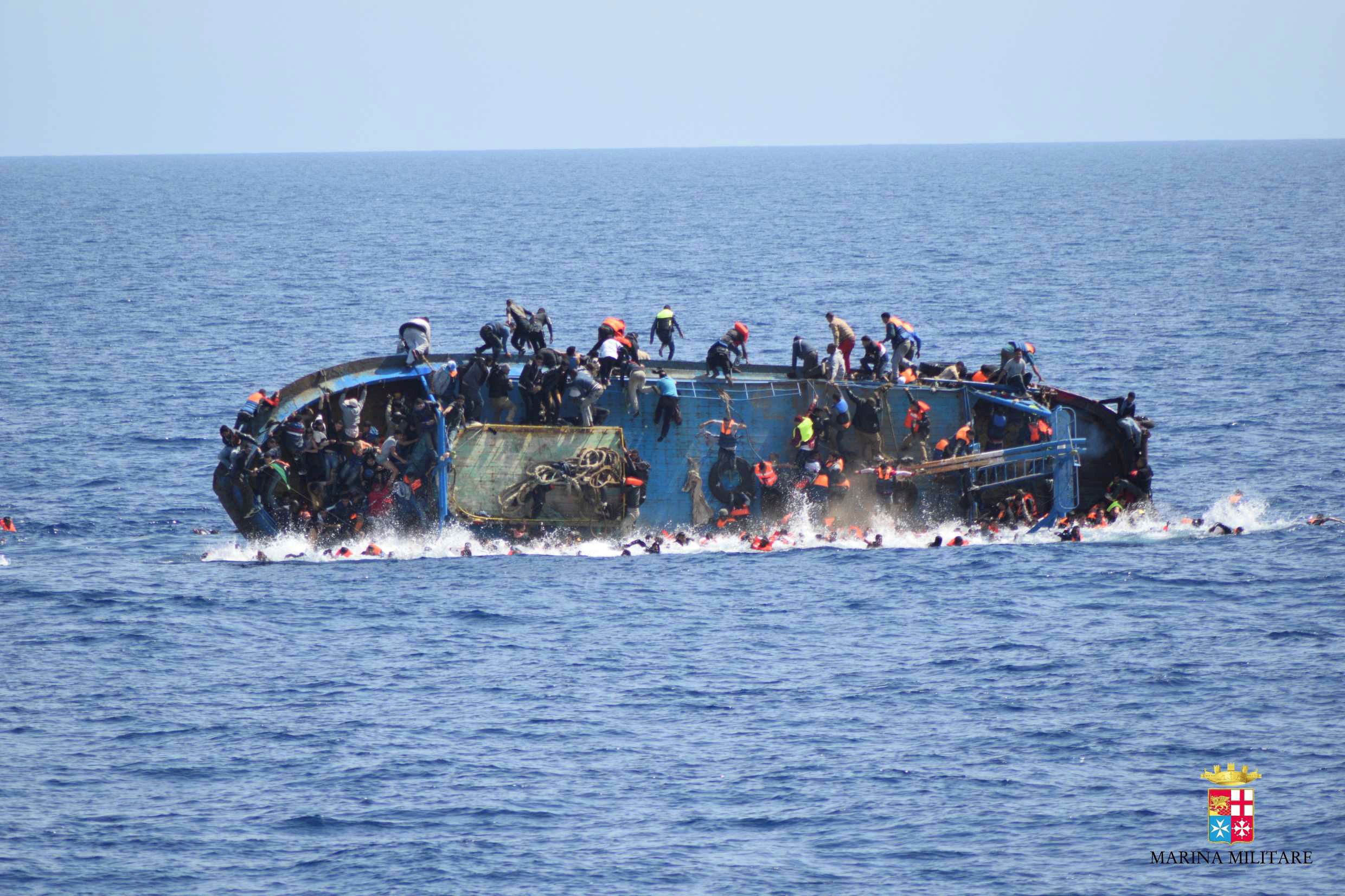 ROME (Reuters) - A large wooden fishing boat overcrowded with migrants capsized off the coast of Libya, the Italian navy said on Wednesday, with some 550 people rescued and five found dead so far.
Photographs show the blue fishing boat rocking violently before capsizing, sending migrants tumbling into the sea. Some then climbed onto the hull of the overturned vessel, while others swam for life boats or toward the navy ship.
Navy swimmers are also shown pulling migrants in lifebelts toward the Bettica, according to the navy pictures. Women wearing head scarves and children were among those rescued, but no details of the migrants' nationalities have been given.
The Italian navy patrol boat Bettica saw that the vessel was in difficulty and approached it to hand out life jackets, but before it could begin a rescue the boat flipped over due to the sudden movement of the passengers, a statement said.
Several rubber motor boats are being used in the rescue operations, and the navy frigate Bergamini has deployed a helicopter.
Boat arrivals rose sharply this week amid warm weather and calm seas. Italy's coastguard said 5,600 migrants were rescued on Monday and Tuesday, and officials fear numbers will increase as conditions continue to improve.
In the past two years, more than 320,000 boat migrants have arrived on Italian shores and an estimated 7,000 died in the Mediterranean as they sought to reach Europe, according to the International Organization for Migration.