Migrant Boat Smuggler Decapitates Passenger with Knife and Throws Head Overboard for Drinking His Juice
A migrant smuggler has been detained in Spain after allegedly beheading a passenger over a stolen juice drink during a recent journey that departed from Morocco.
Oumar Diallo, from Guinea in West Africa, was transporting over a dozen people across the Alboran Sea at the time of the incident, which took place in early July according to the newspaper El Mundo. The outlet reported each person paid €2,500 for the trip across a stretch of 200 kilometers.
It is alleged that Diallo reacted violently after a fatigued passenger drank his juice, taken from a survival pack. Spanish media reported that Diallo decapitated the victim with a dagger before throwing the head overboard. The body remained on the boat for another 45 minutes.
"He has cut off his head. He has gone crazy," a young passenger who was on the vessel at the time of the attack told a Red Cross volunteer upon their rescue, El Mundo reported.
The migrants who survived were taken in by the Spanish Commission for Refugees (CEAR) and transported from Almeria to a shelter in Malaga, which is a coastal city in the Costa del Sol region. Diallo was held by local police as investigators worked to find out what happened.
According to Il Giornale, some passengers who witnessed the atrocity have since had to receive psychological treatment. Some are suffering from anxiety attacks and an inability to sleep.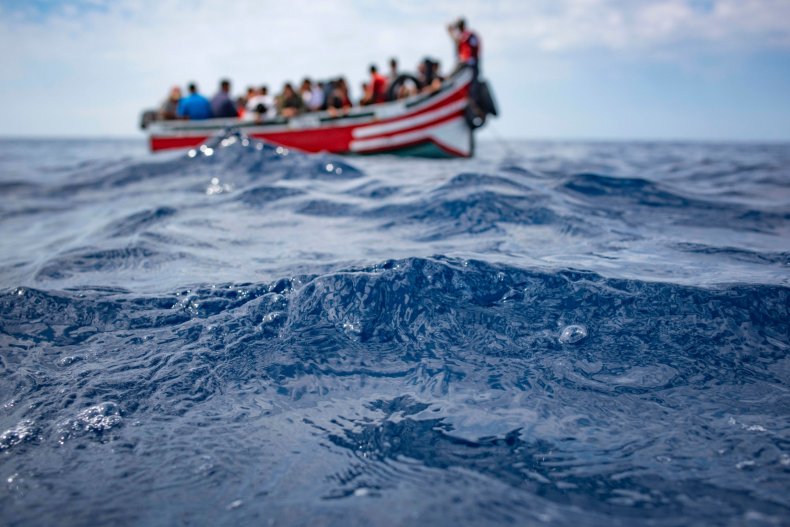 Omar Naji, president of the Moroccan Human Rights Association, said that his organization was already aware of the man's record of trafficking humans, including vulnerable women.
Naji said the suspect is known to convince people to travel to Morocco promising them a better future. When they arrive he requests up to €3,000 to take them to Spain by boat. Naji added: "We [flagged] him several times. Moroccan police detained him and set him free again."
Local media reported police in Morocco recently arrested two of Diallo's partners who were in charge of obtaining boats used to transport people. They were reportedly a father and son. The victim in the beheading incident has not yet been identified by law enforcement. It remains unclear what type of boat was used.
According to campaigners from aid group CEAR, there was a significant increase in asylum claims in Spain last year. It said the country's government has rejected three out of four asylum applications.
"Spain became the main country of entry to Europe with more than 65,383 irregular arrivals by sea and land, almost triple [of 2017]," it said in a blog. "Spain received 51% of maritime arrivals to the EU through the Mediterranean. Most boats reached the Andalusian coast. At least 811 people died trying to reach Spanish coasts, one third of all registered in the Mediterranean."