Migrant Caravan Member Says God Will Soften Donald Trump's Heart to 'Let Us In' the U.S.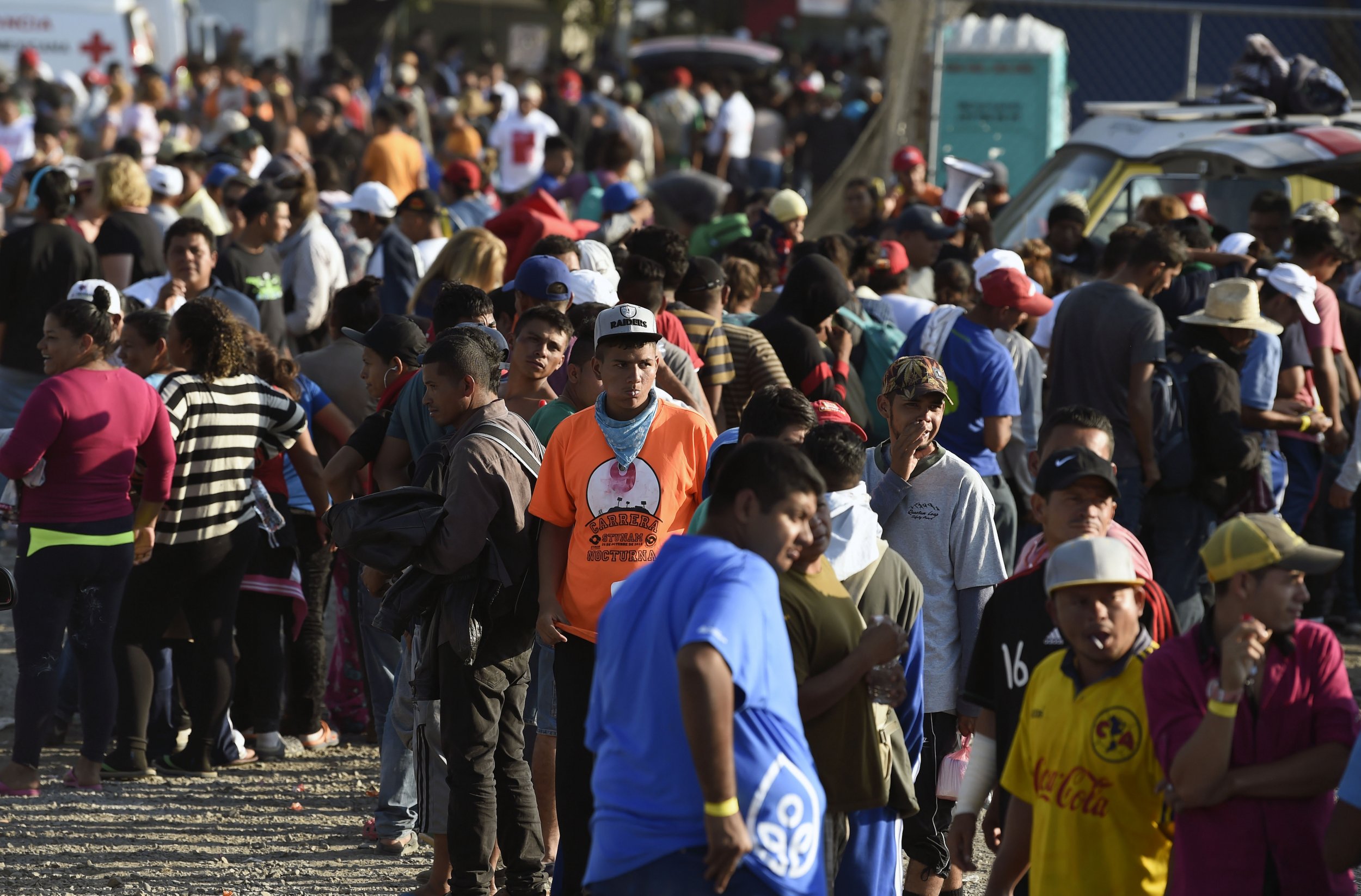 The hopes of 7,000 Central American migrants to enter the U.S. and seek asylum are slowly fading, following clashes with border patrol agents over the weekend. However, some are clinging to a divine intervention.
"I have faith in God we'll get to the United States," José Aguilar, a 20-year-old man, told The Daily Beast in a report published Friday, "With the faith we have, [Trump] have a hard heart, but if God touches it, he'll change and let us in."
The Beast's David Agren wrote that Aguilar "could taste" the tear gas border agents deployed near the border that separates the Mexican city of Tijuana and the United States. The chaos was immortalized in a photo that shows a mother and her children running away from the tear gas canister. The image taken by Kim Kyung-Hoon of Reuters sparked outrage in the U.S. and was the subject of online conspiracy theories that claimed the photo was "staged."
Despite the dramatic encounter, Aguilar said he's not intimidated and hopes border patrol agents would hear his desire to work in America. He also told the Beast faith is his most powerful weapon of persuasion.
This is not the first time members of the migrant caravan have expressed belief in God's power to soften Trump's hardline stance.
"I tell the president to open up his heart because we're here to reach our dream: find a job. Here in Honduras, there are no jobs or food, that's why we want to work in the U.S.," a Honduran migrant told Spanish news agency EFE last October. Another migrant caravan member named César told EFE that "Trump may have all the money in the world, but there's nothing greater than our Most High."
But Trump has not shown any signs of compassion. For months, Trump has done everything he can to thwart the migrant's movement into the U.S. and called the group of Central Americans bound for the U.S. "a national emergency" prior to the midterm elections on November 6. He also attempted to bar migrants from seeking asylum with a temporary restraining order, which was struck down by a San Francisco judge on November 20.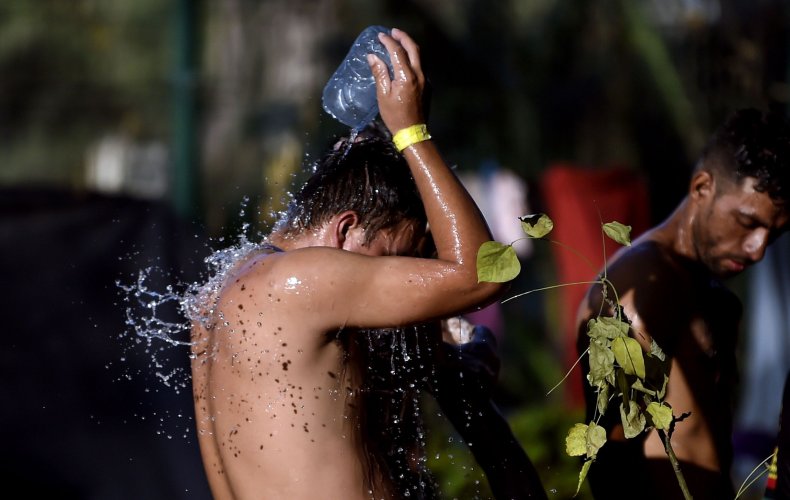 Still, some churches across Mexico have taken an active role in mitigating the grueling journey some migrants grapple with. Early this month, the Asunción parish church in the town of Puebla, Mexico, sheltered 45 migrants from the capital city of Tegucigalpa, Honduras, Mexican broadcaster Televisa reported. In fact, the Mexican archdiocese urged local institutions to protect U.S.-bound migrants crossing Mexico by foot.
"The Catholic Church can not fail to point out that human mobilization, both in Central America and in Mexico, is only the tip of the iceberg of the suffering of millions of people due to poverty, injustice, violence, corruption and lack of opportunities, so this is not the time to blame anyone," the archdiocese said in an op-ed, Mexican newspaper Excelsior wrote in late October. "It is about generating social pacts that offer permanent opportunities for the personal fulfillment of migrants and their families."
But as migrants wait for a miracle, uncertainty still looms. The Washington Post reported ongoing talks between U.S. officials and the incoming administration of Andrés Manuel López, who will assume power in Mexico on Saturday. Both Mexico and Washington are working on a program called "Remain in Mexico," which would allow migrants to stay on Mexican soil while their asylum processes are underway in U.S. courts, the Beast cited the Post. While the Trump administration is telling migrants to wait in Mexico while their asylum process is underway, it doesn't specify whether it would take days, weeks or months, Vox said last month.
Nevertheless, human rights organizations believe Mexico is not a safe haven for many migrants fleeing poverty and violence from the Northern Triangle, Reuters reported last week. Ever since the former Felipe Calderón administration launched an all-out offensive against drug cartels in 2006, 200,000 people have died and 37,000 are still missing.