Migrant Caravan: Mexican President Vows to Send Medicine and Food to Central American Asylum Seekers at U.S. Border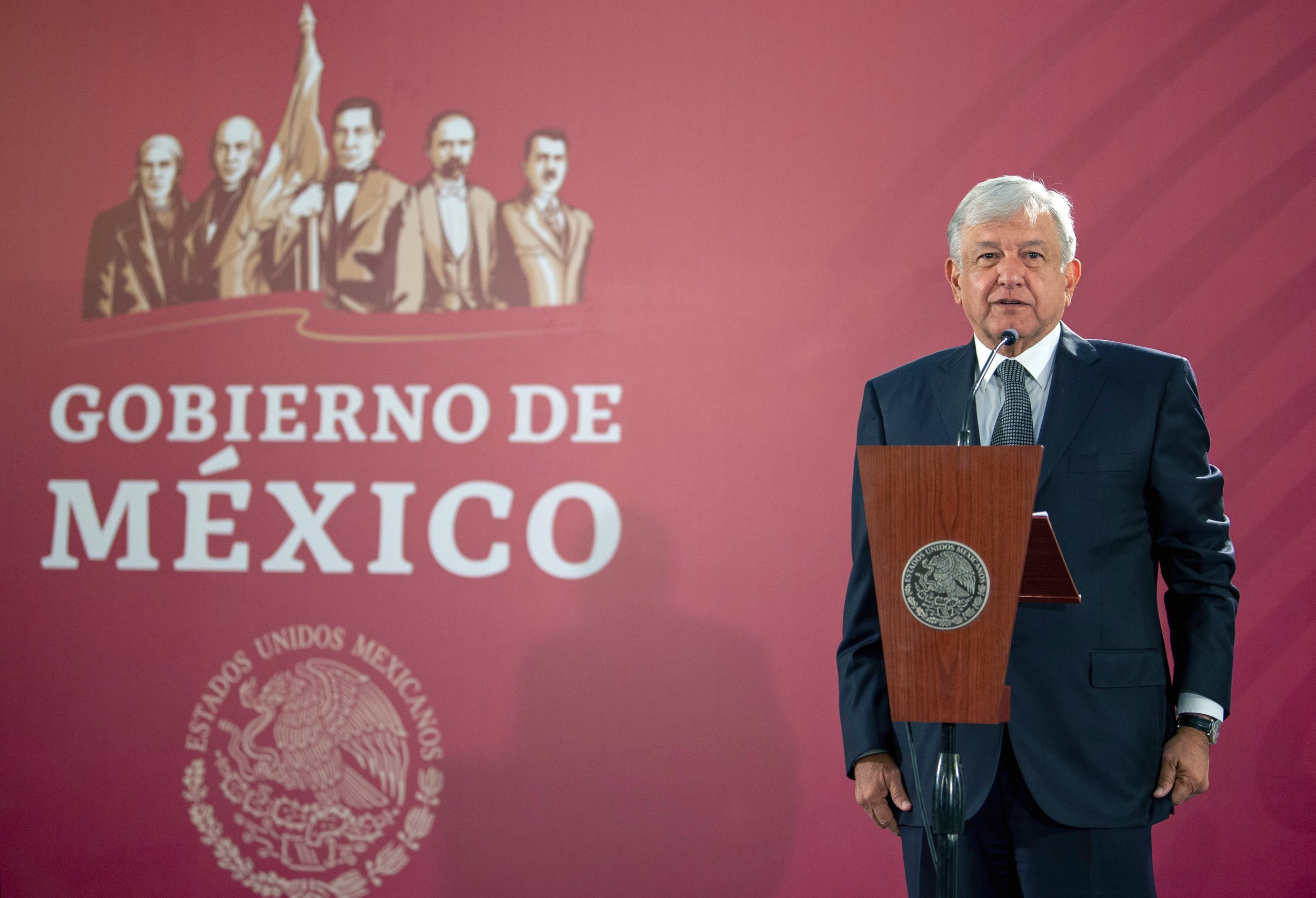 Mexico's new president Andrés Manuel López Obrador told reporters on Friday that his administration is committed to providing food and medicine to the thousands of Central American migrants stranded at the U.S.-Mexico border.
When asked about his plan to help migrants in the border city of Tijuana, he said that his government "is looking forward to improving their humanitarian attention and ensuring their human rights will be protected," adding that the Interior and Foreign Relations Secretaries are working in tandem "so that they are living better and that they do not lack food and medicine."
Earlier this week, the Mexican president told reporters during his first press conference that he was currently working to create an investment plan with the U.S. and Canada to address the flow of migrants from Mexico and Central America. However, it remains uncertain whether the blueprint includes a process that could expedite asylum requests from Central Americans.
Last month, the local government of Tijuana reserved a sports complex for U.S.-bound Central Americans, but it did not have the capacity to provide shelter for the more than 6,000 immigrants who had arrived in the border city. Some of them have had to sleep on the floor using cardboard boxes and others began setting up tents and makeshift shelters, but the overcrowding has also caused the spread of respiratory diseases, lice and chicken pox, according to anonymous sources consulted by Reuters.
While hundreds of Central Americans have requested Mexican authorities to help them return to their country of origin, others are staying in Mexico in the hopes of entering the United States. A Honduran woman from the migrant caravan gave birth in California last month and was arrested with her 20-year-old husband and 2-year-old son, Associated Press reported. After the family was released from custody over the weekend, she told Univision that giving birth in the U.S. was a "big reward" after an arduous journey.
Meanwhile, President Donald Trump revamped his anti-immigrant rhetoric on Thursday night, following reports from the Department of Homeland Security that showed a slight increase of migrant families crossing into the U.S. illegally last month. "Arizona, together with our Military and Border Patrol, is bracing for a massive surge at a NON-WALLED area. WE WILL NOT LET THEM THROUGH. Big danger. Nancy and Chuck must approve Boarder [sic] Security and the Wall!" he tweeted.
It is unclear whether Trump was referring to a specific group of migrants, Reuters reported, and experts have noted that his claims about a massive surge of migrants headed to Arizona are unsubstantiated. Nevertheless, the president has attempted to thwart the movement of the caravan into the U.S. by deploying thousands of troops at the border ahead of last month's midterm elections.
He has also threatened to shut down the U.S.-Mexico border, vowed to keep the migrants on Mexican soil and warned he'd cut off aid to Central America. Though Trump attempted to impose a rule that disqualified migrants from seeking asylum in the U.S., a federal judge in San Francisco blocked the ban in late November.