Mother of Migrant Child Who Died in U.S. Custody Was Too Distraught to Attend Daughter's Funeral, Family Says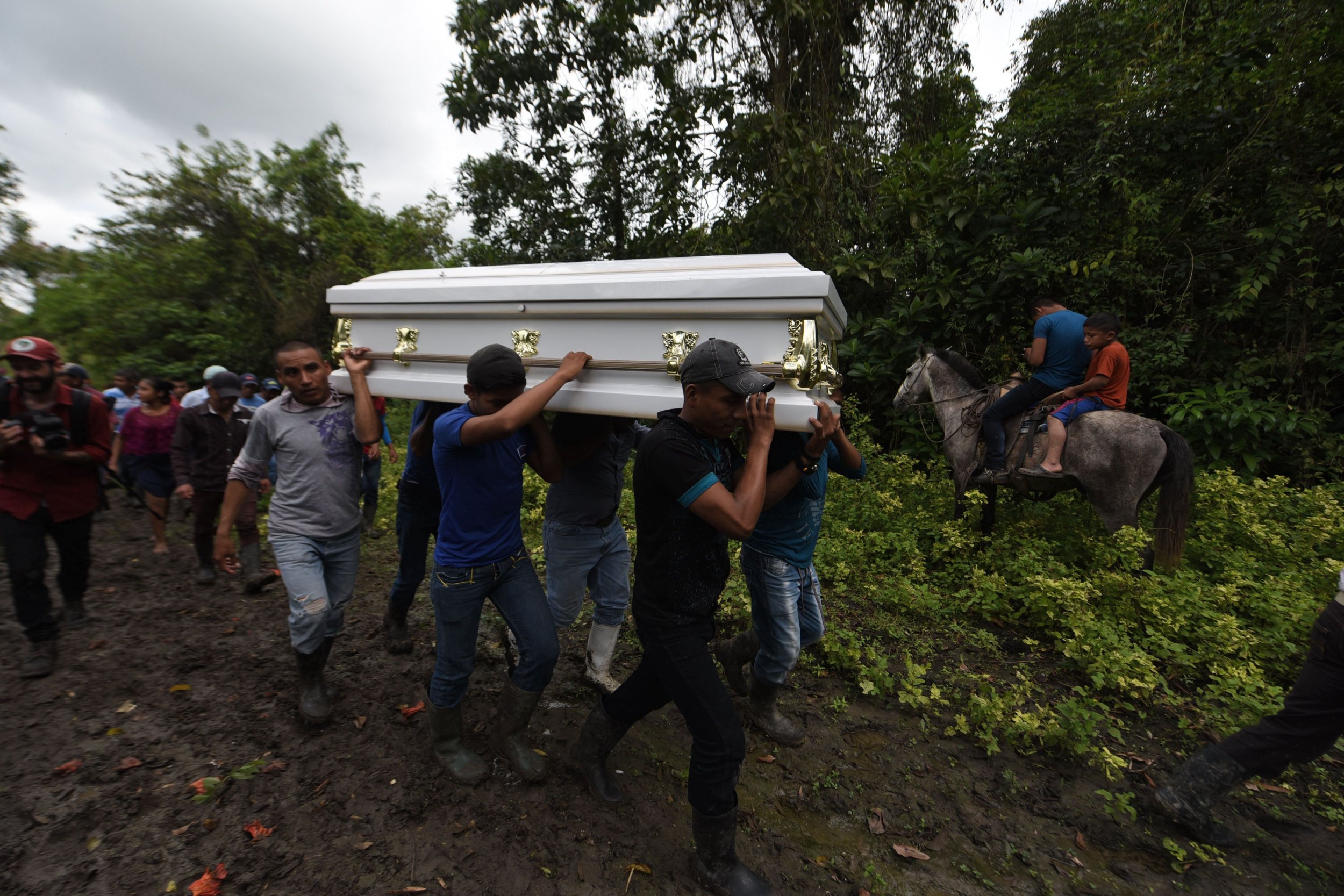 On Christmas Day, more than 100 people gathered to bid the last goodbye to Jakelin Caal, the 7-year-old Guatemalan girl who died in the custody of the U.S. Border Patrol early this month. Jakelin's mother and grandfather, however, were too devastated to attend the funeral.
The small white coffin containing the remains of Jakelin arrived in Guatemala City from Laredo, Texas, early Monday and was transported to San Antonio Secortez, a mountainous, impoverished village 220 miles north of the capital. When her mother saw Jakelin's body for the first time, she wept and uttered a moan, according to local reports.
"They couldn't bear the sadness," Jakelin's uncle, Jose Manuel Caal, told Reuters.
Relatives and neighbors flooded the altar, where Jakelin's casket was placed, with vases, flowers and photographs of the minor before she was laid to rest in a small cemetery, the news agency reported. Only Jakelin's grandmother and two uncles from the indigenous Q'eqchi Maya family were part of the burial.
Meanwhile, the girl's father still remains in the United States, where he and his daughter were part of a large group of migrants who turned themselves in to border patrol agents in New Mexico on December 6, according to the Department of Homeland Security. Eight hours after they were taken into custody, Jakelin began suffering seizures and her body temperature reached 105.7 degrees, based on reports from emergency responders. Even though she was airlifted to a children's hospital and revived several times after she went into a cardiac arrest, she passed away. U.S. officials also indicated that she died from liver failure and brain swelling.
Border Patrol authorities said that Jakelin "reportedly had not eaten or consumed water for several days," but this version has been disputed by the family's attorneys, Enrique Moreno and Elena Esparza, who explained that Jakelin and her father had not traveled through the desert and did not lack food or water, CBS News reported.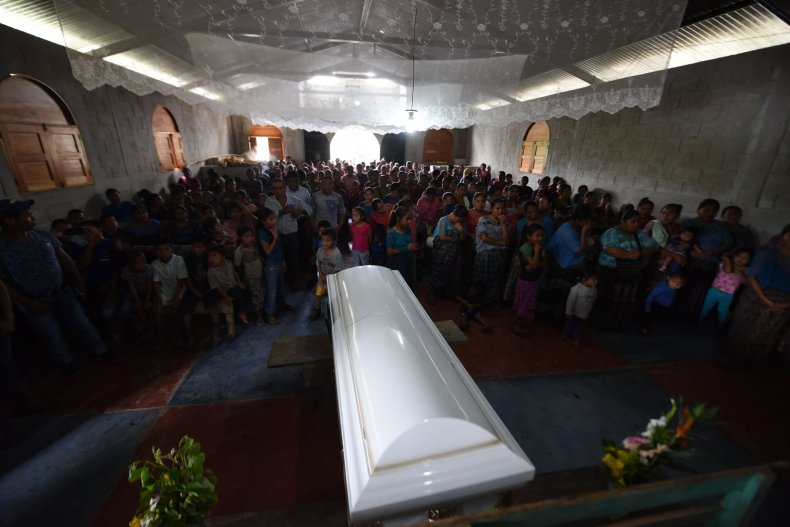 In a separate incident, another Guatemalan minor died in the custody of U.S. Customs and Border Protection. Eight-year-old boy Felipe Alonzo-Gomez, who was detained with his father, passed away late Christmas Eve at Gerald Champion Regional Medical Center in Alamogordo, New Mexico. According to the Department of Homeland Security, a U.S. agent saw that the minor exhibited symptoms of a cold that later turned into a fever. He received prescriptions for amoxicillin and ibuprofen and was discharged from the medical center Monday afternoon, but he continued to suffer high temperatures and vomit. He died after authorities brought him back to the hospital on Tuesday morning.
The death of a second minor prompted the head of Customs and Border Protection to request more funding from Congress to handle the crossing of migrants into the U.S.
"I've explained to Congress...that what we're seeing with these flows, of huge numbers of families with lots of children, young children, as well as unaccompanied minors coming into Border Patrol custody after crossing the border unlawfully, that our stations are not built for that group that's crossing today," CBP Commissioner Kevin K. McAleenan told CBS This Morning on Wednesday.