Migrant Children Separated From Parents at Border Were Forcibly Drugged: Lawsuit
Immigrant children who were detained near Houston, and in some cases separated from their parents at the border, were forced by authorities to take a range of psychotropic drugs in a heavy-handed attempt to manage their trauma, according to a lawsuit made public on Wednesday.
Kids detained at Shiloh Treatment Center in Texas are almost certain to be administered the drugs, irrespective of their condition, and without their parents' consent, alleged the lawsuit filed by the Los Angeles-based Center for Human Rights & Constitutional Law on April 16. The Shiloh Treatment Center specializes in services for youths with behavioural and emotional problems.
"The supervisor told me I was going to get a medication injection to calm me down," a child who was held at the facility told attorneys, reported Reveal News. "Two staff grabbed me, and the doctor gave me the injection despite my objection and left me there on the bed."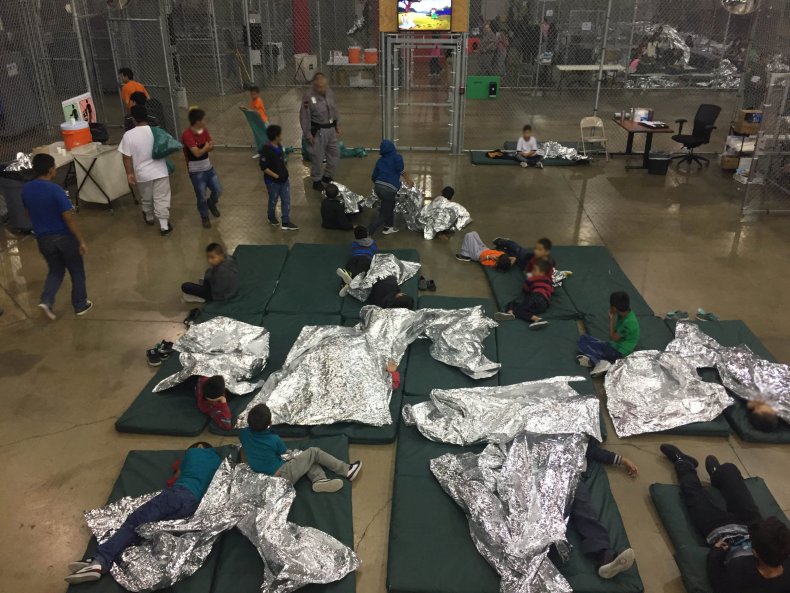 "If you're in Shiloh then it's almost certain you are on these medications. So if any child were placed in Shiloh after being separated from a parent, then they're almost certainly on psychotropics," said Carlos Holguin, a lawyer representing the Center for Human Rights & Constitutional Law.
The court document alleges that children who refused to take the drugs were held down and given injections. It also said some workers tricked the children into believing the drugs were vitamins. "The staff told me that some of the pills are vitamins because they think I need to gain weight. The vitamins changed about two times, and each time I feel different," one child said, according to the lawsuit.
Some children held at Shiloh reported being given up to nine different pills in the morning and six in the evening, including antipsychotic drugs, antidepressants, Parkinson's Disease medication and seizure medications. They were told they would remain detained if they refused drugs, the lawsuit said. Children also said that after taking the drugs, they experienced side effects that rendered them fatigued and incapable of walking.
Taking multiple psychotropic drugs at the same time can seriously injure children, according to the filing, which highlights the need for oversight to prevent medications being used as "chemical straight jackets," rather than treat actual medical needs.
Officials at the Office of Refugee Resettlement (ORR), which oversees such centers, were not immediately available when Reuters reached out for comment. ORR-run centers unilaterally administer the drugs to children in disregard of laws in Texas and other states that require either a parent's consent or a court order, the filing said. The lawsuit seeks a shift in ORR policies to comply with state laws and prevent the prolonged detention of children.
One mother said neither she nor any other family member had been consulted about medication given to her daughter, even though Shiloh had their contact details. Another mother said her daughter received such powerful anti-anxiety medications she collapsed several times, according to the filing.
The lawsuit was filed only days after the introduction of the Trump Administration's "zero tolerance" policy to separate children from parents who crossed the U.S.-Mexico border illegally. Trump rowed back on the policy on Wednesday, signing an executive order allowing for families to be detained together—indefinitely.
The Shiloh Treatment Center did not respond to Newsweek's request for comment.