Migrant Crisis Caused by 'Blindly Following U.S. Orders', Says Putin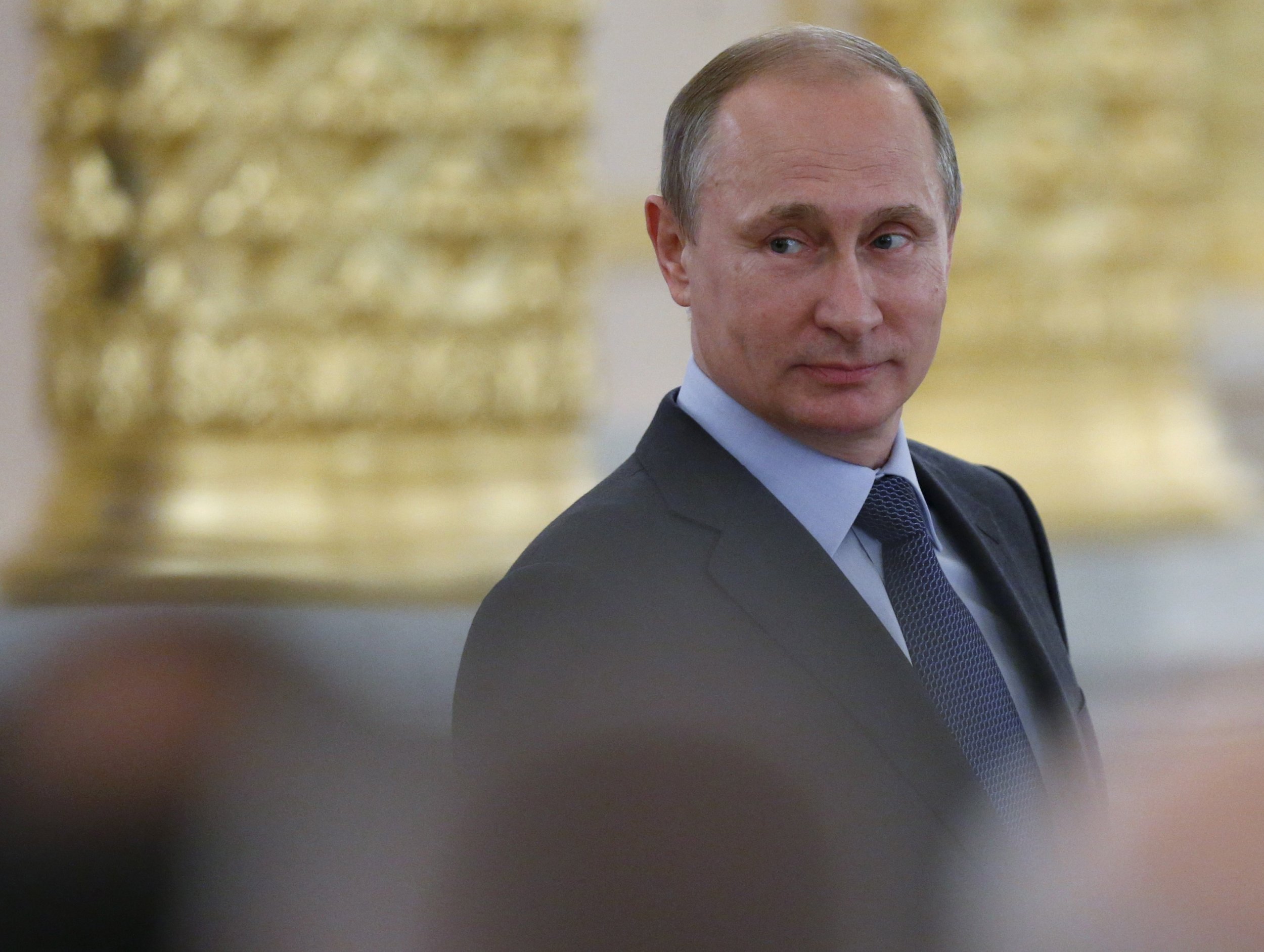 Russian president Vladimir Putin has said that Europe's migrant crisis is payback for the EU "blindly following U.S. orders" in the Middle East, Russian state news agency Itar-Tass reports.
Speaking to reporters on Friday in Russia's eastern city of Vladivostok, upon his return from a military parade in China, Putin said that the Russian government fully expected Western intervention in Middle Eastern conflicts to lead to a migrant crisis in Europe.
"You know, we have spoken about this many times, I consider this a completely anticipated crisis," Putin said. "If you think back, skim through archived documents to see that we in Russia, your faithful [civil] servants, have been saying for many years that there will be problems on a massive scale if our so-called western partners continue this misguided, as I have often called it, foreign policy towards regions in the Muslim world, in the Middle East and North Africa which they continue to this day."
Putin explained that he believed the migrant crisis came as a result of western countries, "imposing one's own standards with no regard for the historic, religious, national, or cultural complexities of these regions."
"This is, above all, the policy of our American partners," Putin said, adding that Europe was now suffering from "blindly following U.S. orders" in interventions. The Russian president also stressed that the U.S. did not have to face the same difficulties in taking on migrants as Europe because it is located so far away from the conflict-stricken regions.
Russia has blocked moves in the U.N. security councils for allied intervention in Syria, where it is one of the major backers of the Bashar Assad regime currently in place. Russia has also opposed allied intervention Libya, against dictator Muammar Gaddafi in 2011 and in Iraq against Saddam Hussein in 2003.