Migrant Crisis: Former U.K. Chief Rabbi Says Bring Back Kindertransport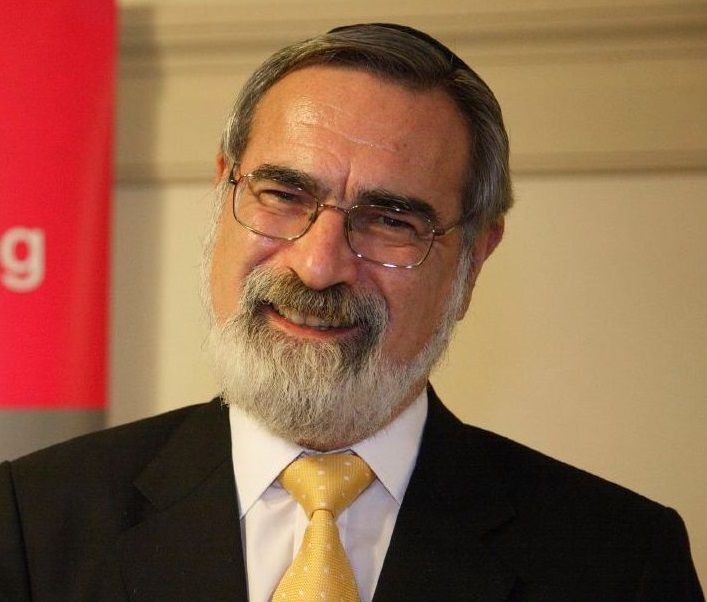 Britain's former chief rabbi has said the country must make a "very clear and conspicuous humanitarian gesture," in response to Europe's migrant crisis, suggesting something along the lines of the Kindertransport—the rescue operations that saved thousands of Jewish children from the clutches of the Nazi regime before World War II broke out.
"Europe is being tested as it has not been tested since the second world war," Lord Sacks told BBC2's Newsnight on Thursday evening. "The European Union was created as a way of saying that we recognise human rights, after the catastrophe of two world wars and the Holocaust, and it's very chilling to see some of these scenarios being re-enacted," he continued.
When asked whether Europe has seen a crisis like the one currently enfolding across the continent, Sacks replied, "We haven't and clearly some of the images that have emerged in the last few days have brought back images that we thought we'd never see again...a young child lying dead by the sea shore, people packed into transport and ships overloaded and capsizing."
"It's important to remember that one simple humanitarian gesture, Kindertransport, which rescued 10,000 Jewish children from Germany...it lit a light in one of the darkest periods of history."
Sacks went on to say that he thought the U.K. could take in 10,000 displaced people. Since 2014, the U.K. has accepted just 216 Syrian refugees and almost 5,000 Syrians have been granted asylum in the last four years, according to the BBC.
In response to remarks made by the Hungarian prime minister, Viktor Orban, in the German newspaper Frankfurt Allgemeine Zeitung on Wednesday, in which he wrote that it was important to secure his nation's borders from mainly Muslim migrants "to keep Europe Christian," Sacks said, "Now is the time for humanitarian compassion to triumph over what seem to be quite dark and dangerous remarks."
Sacks is the latest prominent figure to say that Britain should do more to fulfil its moral obligations in the wake of the worst refugee crisis since the second world war. The former home secretary David Blunkett told Newsnight the U.K. should take 25,000 refugees over the next six months, concentrating on women and child refugees.
David Cameron is expected to announce today that the U.K. will increase the numbers of refugees it will take in, although no specific figure has yet been given.
Pressure has been mounting on Cameron to act after the emergence of a photo showing a dead child washed up on a Turkish beach on Wednesday. The photo sparked global shock. In the U.K., over 335,000 people have signed a petition urging the government to act.