Migrant Detention Center Conditions Are 'Subhuman,' 'Like an Episode of Locked Up Abroad,' Says Democratic Congressman
Following the death of another migrant child in U.S. custody earlier this week, one Texas Democrat called the conditions in detention centers and tent cities along the southern border "subhuman."
"It's like watching an episode of Locked Up Abroad on the National Geographic Channel," Representative Joaquin Castro said during a telephone news conference on Wednesday, according to the El Paso Times. Castro will chair the Congressional Hispanic Caucus when Democrats take control of the House of Representatives in January.
"You have people who are strewn on the floor covered in Mylar blankets, which look like foil. They are body-to-body and literally step all over each other," he said, adding that there was an "overall systemic crisis" within the U.S. Customs and Border Protection agency.
Castro's comments came just days after the death of an 8-year-old Guatemalan boy who died shortly before midnight on Monday while detained at a center in New Mexico. The boy, Felipe Gómez Alonso, had been to the hospital earlier in the day and was diagnosed with a common cold, and a fever. After returning to the detention center with a prescription for antibiotics, Felipe's condition grew worse. He vomited and lost consciousness on the way back to the hospital, and could not be revived.
Felipe was the second migrant child to die in U.S. custody this month. Jakelin Caal, a 7-year-old girl from Guatemala, died on December 8 after she had spent two days in Border Patrol custody. According to a statement by Customs and Border Protection, she had gone days without food or water.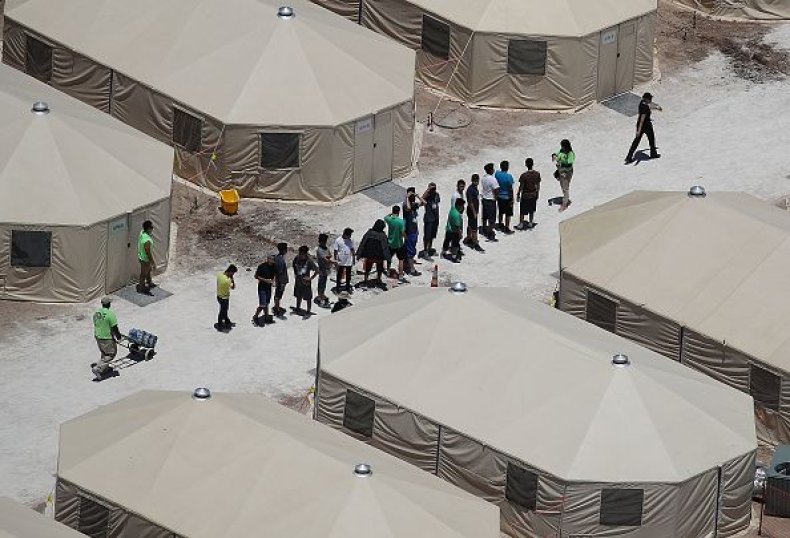 The two deaths prompted the Department of Homeland Security to review its medical policies and implement a new set of protective measures for young migrants taken into custody. Alonso and Caal were the first children to die in Customs and Border Protection care in more than a decade.
"In response to the unprecedented surge of children into our custody, I have directed a series of extraordinary protective measures," Homeland Security Secretary Kirstjen Nielsen said in a statement on Wednesday.
"It is now clear that migrants, particularly children, are increasingly facing medical challenges and harboring illness caused by their long and dangerous journey," she added.
Customs and Border Protection Commissioner Kevin McAleenan also called for a "different approach" from that taken by federal agencies when handling migrants crossing the southern border. In an interview with CBS This Morning on Wednesday, McAleenan said he needed "help from Congress" to improve migrant care.
"We need to budget for medical care and mental health care for children in our facilities and I'm committed to improving our conditions, even as we work on the broader problems—border security, and of course solving the issues in our legal framework that are inviting these families and children to make this dangerous journey," McAleenan said.