Migrant With Illnesses Dies in Border Patrol Custody In Texas
A third migrant has died while in the custody of U.S. Customs and Border Patrol.
The 45-year-old man, whose name has not been released, re-entered into the United States illegally on February 2 near Roma,Texas, and was apprehended by officers from the Roma Police Department. At the time, the man requested medical attention and was taken to a local hospital.
According to a statement issued by CBP, the man was released the following day after he was cleared by medical professionals. He was placed into the custody of CBP at the Rio Grande City Border Patrol Station.
The following day during a routine welfare check, the man requested medical attention and was again taken to the hospital.
At the time of his second visit, it was determined that he had cirrhosis of the liver and congestive heart failure. He remained in the hospital until his death, which occurred shortly after 9 a.m. on February 18, CBP said.
"This loss of life is tragic. Our condolences go out to the family and loved ones. CBP remains committed to ensuring the safe and humane treatment of those within the care of our custody," Andrew Meehan, assistant commissioner for public affairs, CPB said in a statement.
The graphic below, provided by Statista, illustrates deportations in the U.S. by arresting agencies ICE and Customs and Border Protection.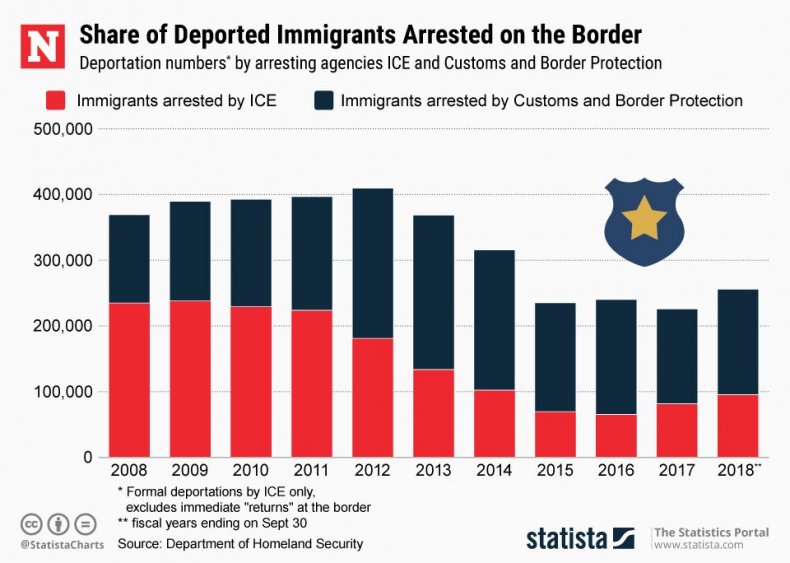 The 45-year-old's death is the third since December 2018 among migrants in the custody of Border Patrol. In December, a girl and boy from Guatemala, ages 7 and 8, died in two separate incidents.
The deaths of the two children prompted outrage and led several politicians to demand action on providing better services and medical care for migrants. Shortly after Felipe Gomez Alonzo died on Christmas Eve, Secretary of Homeland Security Kirstjen Nielsen announced the implementation of more intensive medical screenings from migrant children.
On Christmas Day, Representative Joaquin Castro issued a statement condemning the policy of turning families away from legal points of entry, forcing them to wait weeks or months for asylum claims to be processed.
Many migrants later choose to enter illegally, often by accessing dangerous and remote areas of the border.
Last week, as part of a bill to avoid a second government shutdown, Congress approved $415 million for humanitarian relief. The money is slated to go to medical care and improved conditions at Border Patrol processing facilities along the U.S.-Mexico border.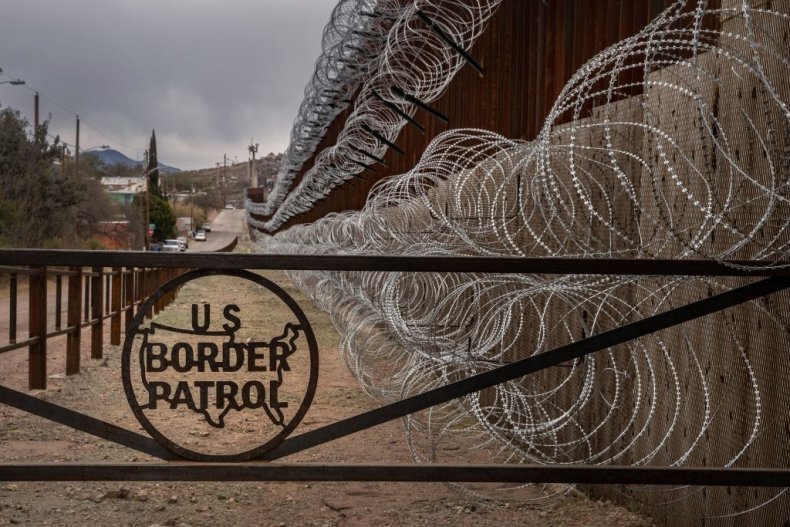 This article was updated to include an infographic.
Migrant With Illnesses Dies in Border Patrol Custody In Texas | U.S.