Migrants Found Hiding in Trucks in U.K. More Than Double in One Year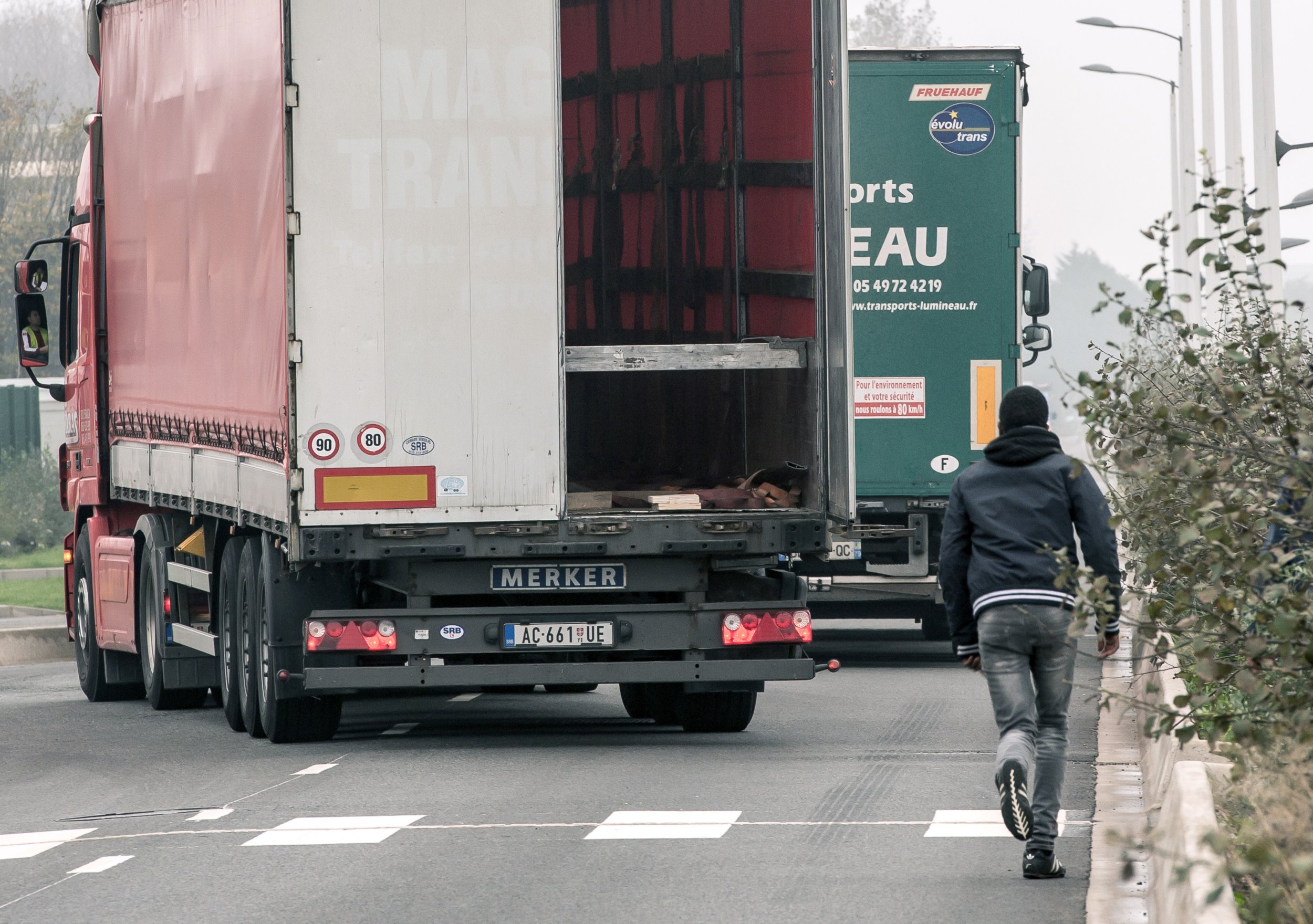 The number of refugees and migrants discovered hiding in trucks in Britain more than doubled in 2015, as new figures reveal the mounting pressure on immigration officers.
A report on so-called "lorry drops" showed authorities encountered 6,429 "clandestine entrants" in the six months from the beginning of April to the end of September, compared to 2,411 in the same period of 2014.
Within the overall tally, there was an almost ten-fold increase in referrals to a unit at Kent, in the south-east of England, from 340 to 3,264, The Times reported Friday.
The sharp jumps came as soaring numbers of people attempted to cross to Britain from Calais amid the wider international migration crisis last summer.
A report from Chief Inspector of Borders and Immigration David Bolt said the numbers relate to entrants discovered in the U.K. away from the port of entry, who had arrived in the U.K. concealed in vehicles.
"Most of the migrants encountered in-country had entered concealed in or on a heavy goods vehicle and had left the vehicle at its first stopping-point in the U.K.," the report said.
"This form of clandestine entry is commonly referred to as a 'lorry drop.' Although there is no such thing as a typical lorry drop, in the period under review most of the migrants encountered were males under the age of 30, originating from Eritrea, Iran, Syria, Sudan and Afghanistan."
A Home Office spokesman said: "The report acknowledges that the summer of 2015 saw extraordinary pressures as a result of the EU migration crisis.
"The U.K. government has invested tens of millions of pounds to bolster security at the ports in northern France, and the U.K. and French governments have been working at pace to implement actions agreed in the joint declaration signed by the home secretary and the French interior minister on August 20, 2015."