Migrant Toddlers Forced to Appear in Court Without Their Parents, Due to Trump's Border Policy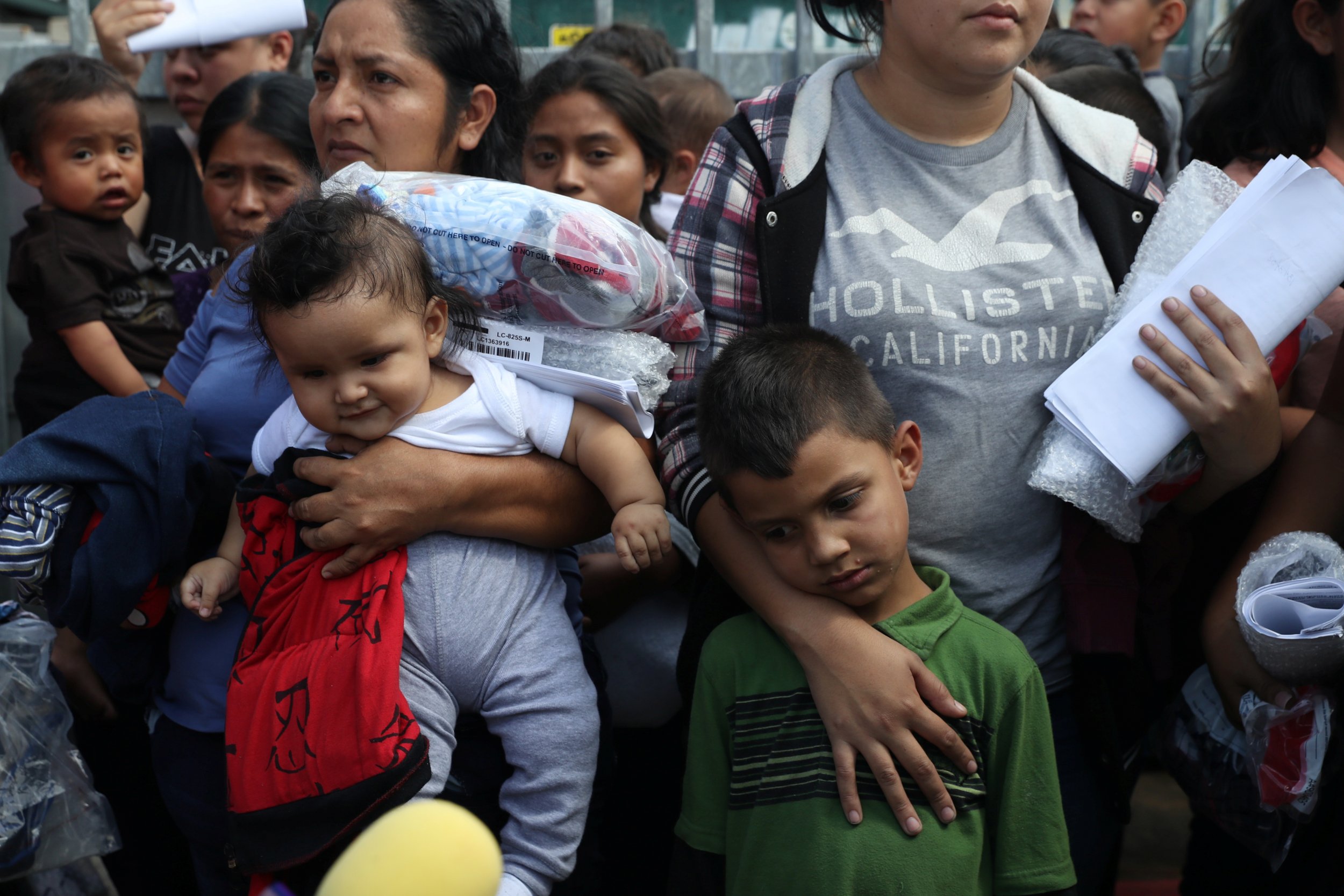 Migrant children as young as three who have been separated from their parents at the border with the U.S. have had to appear in court for their own deportation proceedings.
Attorneys in Texas, California and Washington D.C have called on the Trump administration to speed up the process of reuniting families separated under the now discontinued "zero tolerance" White House policy against illegal immigrants.
Lindsay Toczylowski, executive director of Immigrant Defenders Law Center in Los Angeles told the Texas Tribune: "We were representing a three-year-old in court recently who had been separated from the parents. And the child — in the middle of the hearing — started climbing up on the table.
"It really highlighted the absurdity of what we're doing with these kids," she added.
More than 2,000 children could face court proceedings while they are trying to cope with being taken from their parents who, if they were present, could have explained the circumstances behind their seeking asylum.
"The parent might be the only one who knows why they fled from the home country, and the child is in a disadvantageous position to defend themselves," Toczylowski added.
Benard Dreyer, director of the division of developmental-behavioral pediatrics at New York University School of Medicine, told the Texas Tribune: "It's certainly grossly inappropriate. I'm ashamed that we're doing this."
This week, a federal judge in California, Dana Sabraw, ordered families separated under the policy to be reunited, although this would not stop the prosecution of illegal migrants.
The order, published online by the American Civil Liberties Union (ACLU) states that all children under the age of five will be reunified with their parents in 14 days, and minors older than five will be reunited with their parents within 30 days.
Seventeen US states and Washington DC are suing the Trump's administration over its family separation policy at the US border.
Although Trump's executive order was signed last week, the lawsuit stated it is "so vague and equivocal that it is unclear when or if any changes will actually be made".