Migrant Worker Fined $3,500 for Breaking Quarantine by Stepping Out of Hotel Room for 8 Seconds
Taiwanese officials fined a migrant worker after he broke his quarantine for just eight seconds.
The worker, who came to Taiwan from the Philippines on November 13, reportedly stepped out of his hotel room in Kaohsiung City to give something to a friend next door.
Hotel staff caught the migrant worker leaving his hotel room on November 19, during his mandatory 14-day quarantine period, the Kaohsiung Department of Health said in a Sunday press conference, reported on by Taiwan News.
Per Taiwan's regulations, people in quarantine are not allowed to leave their room under any circumstance. The health department said anyone who leaves their designated quarantine location will receive a minimum fine of NT$100,000, or approximately $3,500.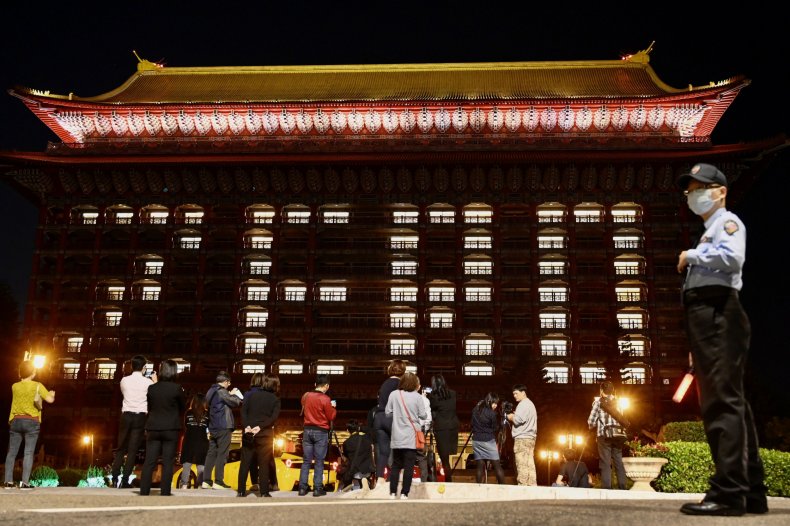 The department said the city housed 56 quarantine hotels totaling 3,000 rooms, noting the rooms neared capacity on Sunday. In each location, it said, surveillance footage is checked regularly.
Taiwan, with a population of 23 million, has reported only 716 coronavirus cases and seven deaths since the pandemic began, according to data from Johns Hopkins University.
U.S. officials have praised Taiwan for its mitigation of the pandemic. When Secretary of State Mike Pompeo congratulated President Tsai Ing-Wen on her re-election in May, he said, "the recent COVID-19 pandemic provided an opportunity for the international community to see why Taiwan's pandemic-response model is worthy of emulation."
Alex Azar, head of the U.S. Department of Health and Human Services, said in August when he met with Tsai, "Taiwan's response to COVID-19 has been among the most successful in the world, and that is a tribute to the open, transparent, democratic nature of Taiwan's society and culture."
In response to the pandemic, Taiwan didn't enact the kind of strict lockdowns seen mainland China, focusing instead on a fast-targeted response that included mass testing and effective contact tracing.
Taiwanese officials began screening travelers from Wuhan, China—where the coronavirus first appeared—on December 31, 2019. At that time, limited knowledge of the virus was available and COVID-19 was mostly the subject of rumors.
The Kaohsiung Department of Health didn't respond to Newsweek's request for comment in time for publication.