Tragedy in the Mediterranean Sea: 112 Migrants Drown as Death Toll Rises This Year
More than 100 people have died after a boat carrying migrants sank off the coast of Tunisia on Saturday night, marking the latest tragedy in the Mediterranean.
The United Nations International Organization for Migration (IOM) reported on Monday that at least 112 of about 180 migrants died during the sinking. Reuters reported on Sunday that the local coast guard had rescued 67 individuals, saying that the victims were Tunisians and "other nationalities."
Human trafficking has become big business through the Mediterranean, with a surge in African and Middle Eastern migrants attempting to travel to Europe. So far this year, 785 deaths have been recorded in the Mediterranean by the IOM's Missing Migrant project. In 2017 the number reached 1,763, and in 2016 the death toll peaked at 2,896.
A report by Amnesty International released last July pointed fingers at European leaders for the alarming death toll, saying the continent "turns its back on refugees and migrants."
"Rather than acting to save lives and offer protection, European Ministers...are shamelessly prioritizing reckless deals with Libya in a desperate bid to prevent refugees and migrants from reaching Italy," John Dalhuisen, Amnesty International's Europe Director, said in the report.
"European states have progressively turned their backs on a search and rescue strategy that was reducing mortality at sea in favour of one that has seen thousands drown and left desperate men, women and children trapped in Libya, exposed to horrific abuses," Dalhuisen added.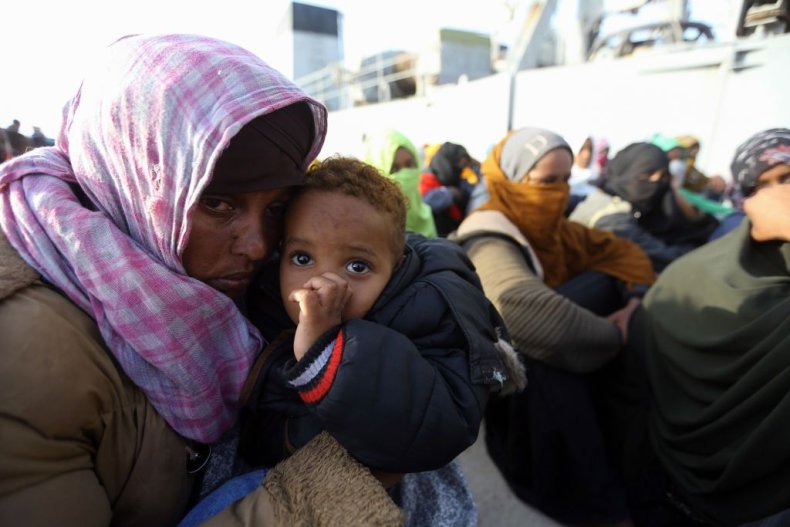 Here's a look at some of this year's tragic sinkings.
June: Nine dead, six rescued
Also this weekend, at least nine Syrians—including six children—drowned off the Antalya coast of Turkey, BBC reported. The oldest of the children was 14 and the youngest was three. Six adults were also rescued.
May: 11 confirmed dead, 200 missing
In early May, AFP reported that at least 11 people had died off the coast of Libya. Some 200 others were left unaccounted for as two boats carrying migrants sank. A Danish ship was able to rescue about 50 survivors.
April: 11 dead, 263 rescued
The Libyan Navy announced in late April that it had recovered the bodies of 11 drowned migrants after rescuing 263 others. According to an official statement, reported by Voice of America, the migrants hailed from various sub-Saharan African countries.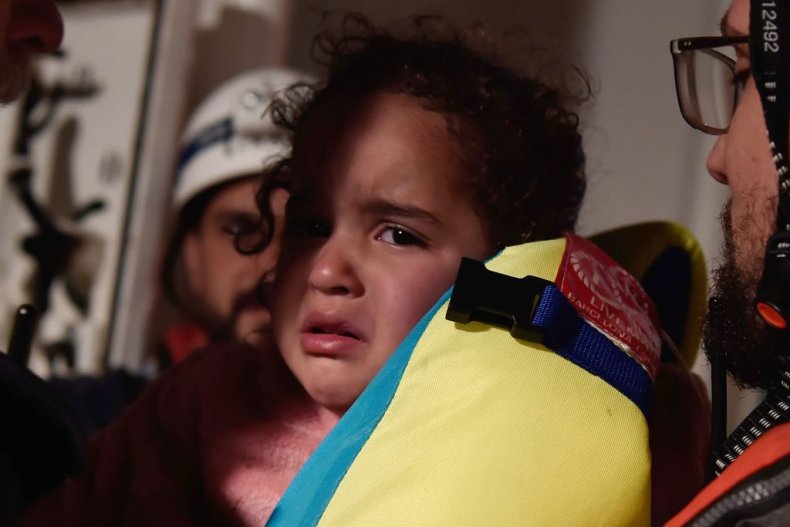 February: At least 90 dead
A migrant boat capsized off the coast of Libya leaving at least 90 feared dead at the beginning of February, The Guardian reported. Only 10 bodies had washed ashore while the rest of the migrants remained unaccounted for. Two survivors also managed to swim to shore.
January: At least 25 dead, eight rescued
The first deaths of migrants crossing the Mediterranean in 2018 were reported on January 6 by Deutsche Welle. Eight people were rescued off the Libyan coast, but at least 25 were feared dead.