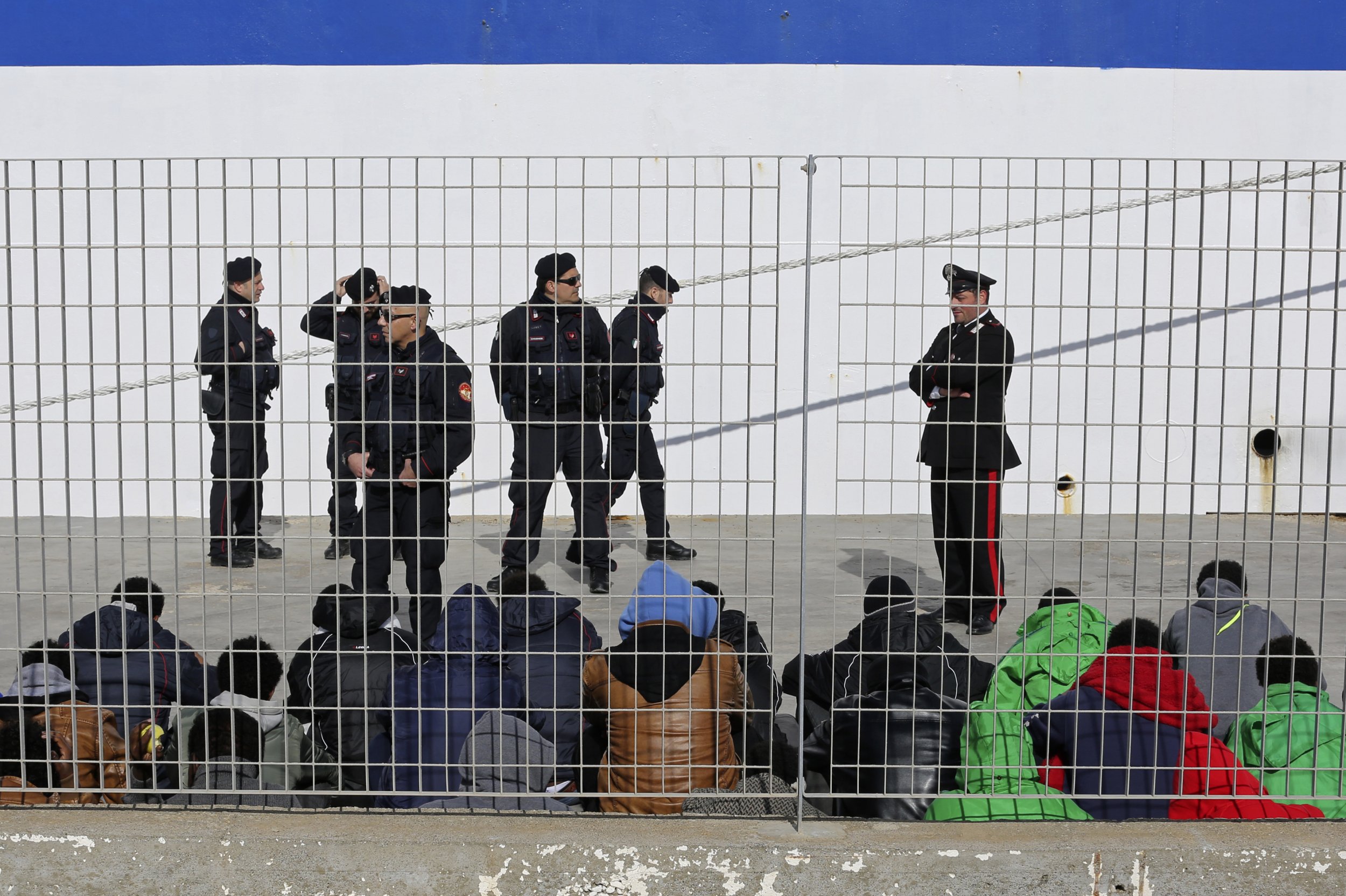 Several leading human rights groups have warned that alarming levels of hostility directed towards migrants in Italy could soon turn to violence, and that anti-migrant rhetoric from both politicians and the Italian media is exacerbating the problem.
According to the most recent data from the Italian Ministry of Interior and Save the Children, 3,528 migrants reached the Italian coast in January of this year, including 195 women and 374 children, a rise of 60% compared to the number of migrants arriving in January 2014. The crossing is highly dangerous: earlier this month it was reported that 300 migrants had drowned in a single week in treacherous weather conditions.
However, despite their plight the migrants have been poorly received in some parts of the country. According to the Times, a recent survey suggests that a third of Italians believe that migrants should be abandoned at sea and there have been reports of angry scenes at locations across the country as migrants are distributed at various refugee centres.
In Venice last week, a furious chain of people barricaded a group of Syrians inside a bus, according to the Times, and a local councillor, Giorgio Vianello, upon hearing that 37 Syrians were to be put up in a centre on the Lido in Venice, argued that residents should be given licences to carry guns on request.
According to Matteo de Bellis, a campaigner at Amnesty International, there are increasing discussions in the media about how much migrants are costing Italy. Several prominent political figures have publicly declared that migrants should stay in their home countries, and that search and rescue operations should not be implemented. De Bellis gave the example of Matteo Salvini, head of the anti-immigrant Northern League party, calling for migrant vessels to be ignored, rather than rescued.
"Anti-migrant rhetoric has been a problem clearly in Italy for several years and it is very strong at the moment, perhaps stronger than ever," says de Bellis. "Several reasons explain this. Certain political leaders are clearly using anti-immigrant rhetoric to attract attention, which is extremely dangerous. Local authorities are having to respond to their citizens because of the economic downturn, and we have also seen an increase in arrivals by ship."
But de Bellis, who returned last week from the island of Lampedusa, just 100 miles off the coast of Libya, says that the fear held by some that the country will be swamped by migrants is unfounded, as the increase in those seeking asylum in Italy in the past year has not made the situation unmanageable for a country of Italy's size and wealth.
"Nothing justifies the use of anti-migrant rhetoric by political authorities," says de Bellis."But we cannot exclude the possibility that violent attacks may take place in the near future particularly because of this anti-migrant rhetoric. The government has a responsibility to avoid hate speech, and the government could be doing more to this end."
Valentina Itri, of the Italian NGO ARCI Nazionale, an Italian association which helps migrants, is similarly concerned. "Increasing numbers of Italians are hostile to the migrants due to a racist cultural background in Italy and because many right-wing parties are using this issue for their electoral interests. I am very worried that the hostility against migrants will turn into violence, because the media speaks in an irresponsible way and politicians use anti-immigrant propaganda."
Yet the vitriol on display in the mainland reportedly stands in stark contrast to the attitude of those on the island of Lampedusa. According to Gemma Parkin of the charity Save the Children who is currently on the island, the attitude of the island locals is far more warm and welcoming. "There is a kind of culture within the Lampedusa population where they refer to themselves as 'the almost last', as they are located halfway between Europe and Africa," explains Parkin. "They feel very isolated and cut off from Italy and empathise with the migrants." Parkin says there have been cases of locals inviting migrants to their homes for meals.
Parkin is particularly concerned about the wellbeing of children who are turning up on the island. She says there are currently 80 children at the refugee centre on the island, mostly from Eritrea, who have travelled in extremely dangerous circumstances entirely unaccompanied, some of them as young as nine.
"The kids here been there in reception centre for 11 days, which is far too long. They should only be in here a night or two, as the centre is not geared up to cater for children's needs. They need children's home or foster families, with carers who know how to treat children. Their medical needs are being seen to but not their emotional needs."
Parkin says that Save the Children are currently lobbying the authorities about the issue, but says the issue is compounded by the fact there is not enough space in children's homes across Italy, due to the mass influx of migrants that has put a strain on Italian services.
This increase in the numbers of those fleeing to Italy has been blamed on the deteriorating situation in Libya, which has led to a surge in the number of migrants departing for Europe in recent months. In recent years Libya has become the point of departure for thousands of people fleeing poverty and conflict in western and sub-Saharan Africa and the ongoing conflict in Syria.
The dire humanitarian situation has been compounded by the fact that Italy's search and rescue mission, known as Mare Nostrum, was abandoned last year, partly over public concern about the £85m (€114m) cost of the mission in its first year. The EU now runs a border control operation called Triton, but it has far fewer ships and covers a much smaller area. Human rights groups have repeatedly warned that many more lives are in danger as a result of the closing of Mare Nostrum.