Immigrants Account for Two-Thirds of US Economic Growth Since 2011, Analysis Finds
Two-thirds of U.S. GDP expansion since 2011 was "directly attributable to migration," and any cuts to immigration would damage economic gains and hindering innovation, a new report from Citigroup and Oxford University, revealed by the Financial Times on Sunday, said.
The study found that the risks of migration inherently draw entrepreneurial-minded people into the U.S. workforce. Despite making up only 14 percent of the U.S. population, migrants have founded 40 percent of businesses on the Fortune 500, and about 30 percent of all the country's businesses since 2011, including more than half of the startup businesses now valued at over $1 billion.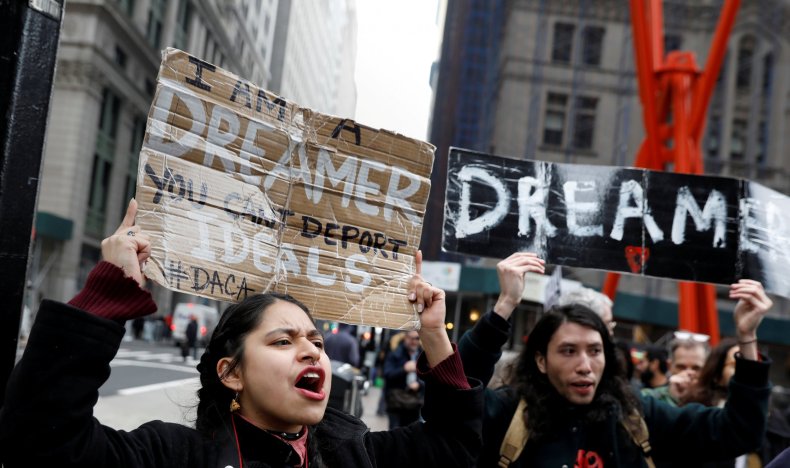 Additionally, immigrants are more than twice as likely to create a patented invention or win an Academy Award or a Nobel Prize. And as they tend to arrive later and leave sooner, they use much less in government benefits than they pay in taxes.
"Their presence," wrote co-author Ian Goldin, a professor of globalisation and development at Oxford University, "usually is associated with higher wages, higher productivity, lower unemployment and higher female workforce participation."
The study noted a "growing disconnect" between positive economic growth and a negative perception of immigrants. The authors suggested regional disparities had sprung up because places such as Silicon Valley have reaped massive benefits from migrant workers who might not have come to factories in Wisconsin.
The analysis looked at other nations as well. It found that if immigration to the U.K. had been frozen in 1990, the country's economy would be 9 percent smaller than it is today: a loss of $226 billion. If a similar freeze had been applied in Germany, the net economic loss would have been 6 percent, or $180 billlion.