Migrant Arrivals to Italy Reach Record Number in 'Deadliest Year' at Sea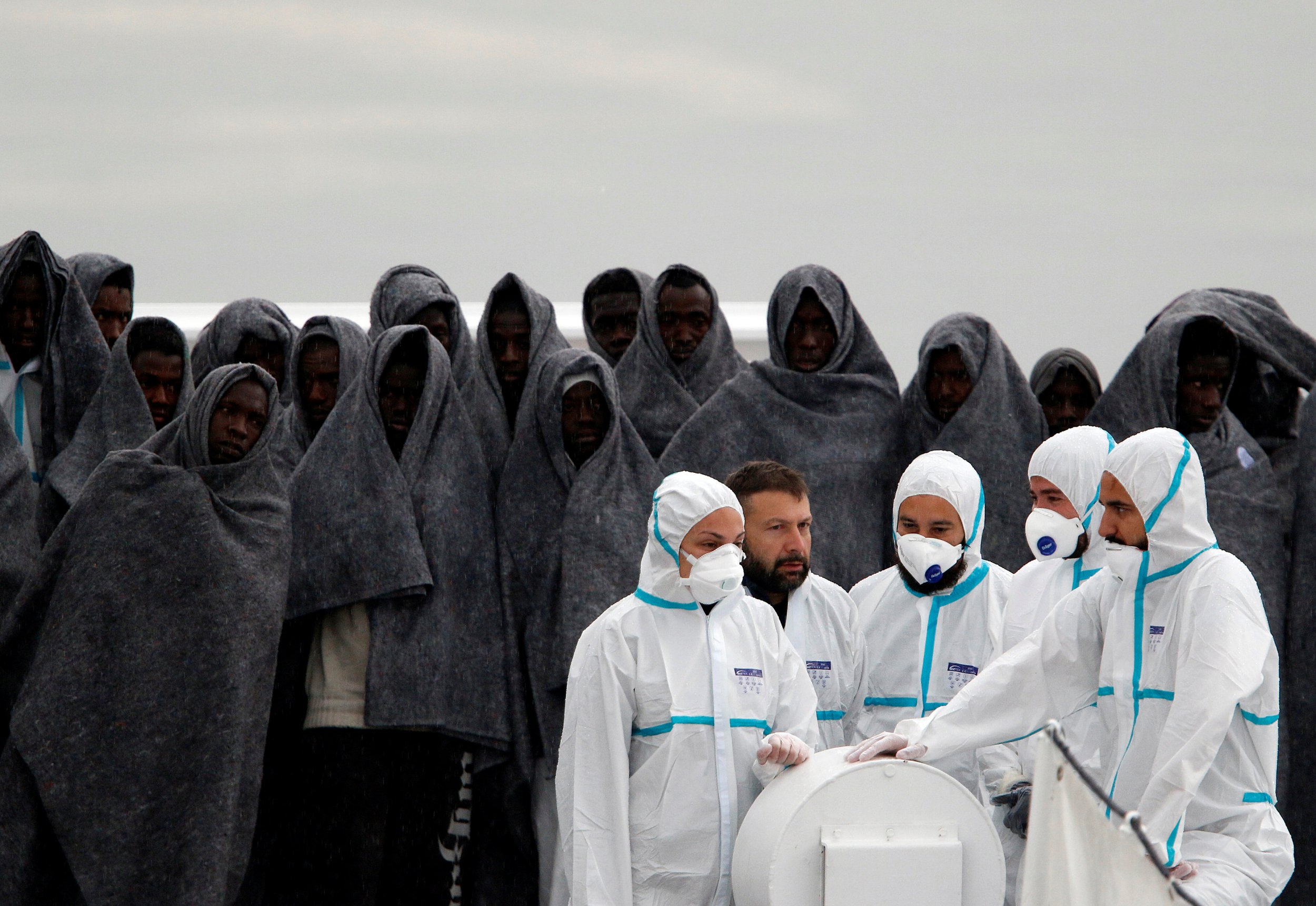 Record numbers of refugees and migrants reached Italian shores in October, despite an overall decrease in the number of people arriving in Europe by sea, according to Frontex, the European Border and Coast Guard Agency.
Nearly 27,500 refugees and migrants crossed the Central Mediterranean route from Libya to Italy last month, more than twice the number who took that route in September. There has been a 13 percent increase in the number of migrants reaching Italy over last year. Frontex puts the spike in arrivals down to better weather; "people smugglers crammed even more migrants onto unseaworthy boats before the winter weather sets in, leading to a very high number of deaths," the agency said in a statement on Wednesday.
Nigerians and Eritreans were the largest groups of migrants rescued from the Mediterranean Sea in October. While 127 bodies were recovered, Frontex said it's likely that a larger number drowned.
The figures come as President Barack Obama is visiting Greece as part of his final foreign trip before President-elect Donald Trump takes office in January. Last year, Greece saw more than 856,000 refugee and migrant arrivals, although that number has significantly decreased this year. While meeting with Greek President Prokopis Pavlopoulos on Wednesday, Obama said "only a truly collective response by Europe and the world" can deal with the refugee crisis that has overwhelmed Greece.
"It is important that we don't have any single country bear the entire burden of these challenges," he added.
While in Greece, Obama also spoke about the contentious U.S. election. Obama said he and Trump "could not be more different," but added that American democracy is "bigger than any one person." Obama is also scheduled to visit Germany and Peru, before returning to the U.S.
The Migrant Offshore Aid Station (MOAS), a search-and-rescue operation in the Mediterranean, said on Wednesday that 2016 is the deadliest year on record, as the death toll at sea has reached nearly 4,300. MOAS said the death toll is likely much higher, as boats may be sinking without being reported. The organization noted that boats are now being organized "in large waves," compared to the "more manageable trickles" of the past few years.
"The combination of heavier loads and inferior quality is a recipe for disaster," Ian Ruggier, MOAS head of operations, said in a statement. "Rescue assets have had to deal with increased challenges. There is no doubt that the vessels are built to last a few miles to see people beyond Libyan territorial waters."
Elsewhere, Frontex reports a drop in refugees and migrants using the Eastern Mediterranean and the Western Balkan routes to Europe. Just 3,100 people arrived on the Greek islands in October, compared to more than 211,000 in the same month last year, while the number people crossing the Western Balkan route was less than one percent of the number from October 2015. Syrians, Iraqis, Afghans and Pakistanis are most likely to use these two routes.