Immigration Laws Lag Behind as Record Number of Migrants Cross the Border
A record number of migrants continue coming in illegally through the Southwest border of the United States. While most federal officials agree something needs to be done to address the situation, efforts to pass immigration legislation in Congress continue to stall.
In March 2021, the U.S. Customs and Border Protection (CBP) reported it encountered more than 173,348 persons attempting entry along the Southwest border. The total represented a 71 percent increase over February 2021. April—the last month with official numbers available—saw an even higher figure when 178,622 individuals were detained after trying to enter the border.
That makes April's figures the highest level since April 2020, when more than 180,000 attempted crossing the Southwest border.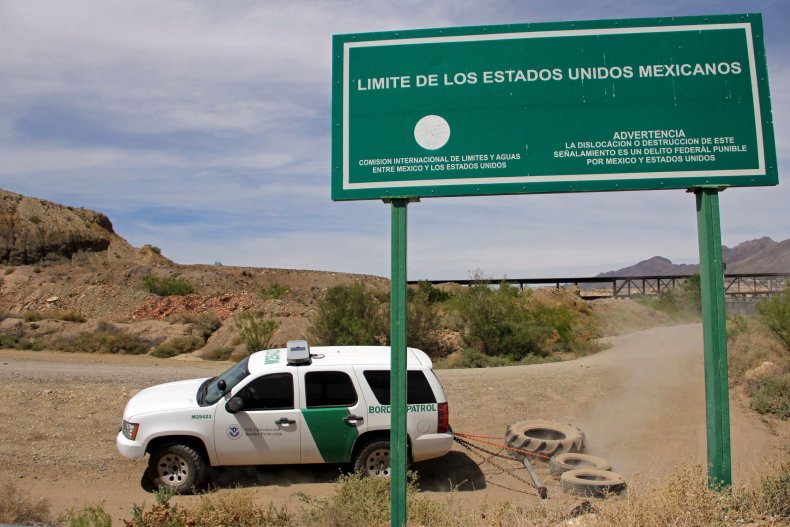 The data also show a marked increase over people entering the border now than at the same time last year. The CBP reported 34,460 tried to enter in March 2020, and 17,106 attempted the same that April. In the year 2019, however, those numbers were higher at 103,730 (March) and 109,415 (April).
Currently, there is no bipartisan agreement on immigration reform. Democratic Senator Dick Durbin of Illinois, the majority whip and Senate Judiciary Committee chairman, has made efforts in working with Senate Republicans on immigration, though talks have reportedly failed to make momentum.
On May 25, he indicated a holdup in legislation came when Democrats and Republicans couldn't agree about matching protections passed by the House earlier in the year dealing with agricultural workers and immigrants who were brought into the country illegally as children, also known as Dreamers.
"I'm not happy with the progress that we've made. I think we need to do better," Durbin said, according to Manu Raju, CNN's chief congressional correspondent. Raju reported that when Durbin was asked what was the principal issue of contention, the senator answered: "the Southern border."
Despite the political parties not agreeing on immigration in Congress, Americans tend to favor allowing immigrants to stay, according to a Quinnipiac University poll in February. Sixty-five percent of Americans said in the survey that undocumented immigrants who are currently living in the United States should be allowed to stay in the United States, compared with 20 percent of people who said they should be required to leave.
Even more Americans in the Quinnipiac poll supported allowing undocumented immigrants who were brought to the U.S. as children to remain in the U.S. and eventually apply for citizenship, by a 83 percent to 12 percent margin.
The number of Dreamers could very well increase dramatically in the coming years. The CBP reported 19,000 unaccompanied children cross the Southwest border alone in March, the highest number ever recorded. However, that number did dip to 17,171 in April.
"CBP continues to see a large influx of illegal migration along the Southwest Border," Troy Miller, Customs and Border Protection senior official performing the duties of the commissioner, said in a statement. "CBP is committed to enhancing the security of the U.S. border and helping save the lives of vulnerable migrants."
Meanwhile, Vice President Kamala Harris, who was appointed by President Joe Biden to lead his administration's response on immigration issues, is on a trip to Guatemala and Mexico. She's expected to discuss cooperation in strengthening immigration measures with Guatamalan President Alejandro Giammattei and Mexican President Andrés Manuel López Obrador.