Migrants Waiting at U.S. Border Begin Hunger Strike as They Wait for Asylum
A group of asylum seekers camping out at the U.S.-Mexico border have started a hunger strike to protest Mexico's efforts to block them from making their way to U.S., Reuters reported.
The protest group is part of a caravan of thousands of Central American asylum seekers who have waited for weeks in the Mexican border town of Tijuana to process their asylum claims.
With U.S. asylum officers processing no more than 100 claims a day, asylum seekers have been warned that they could be stuck waiting in Tijuana for many more weeks, if not months, before their claims can be considered.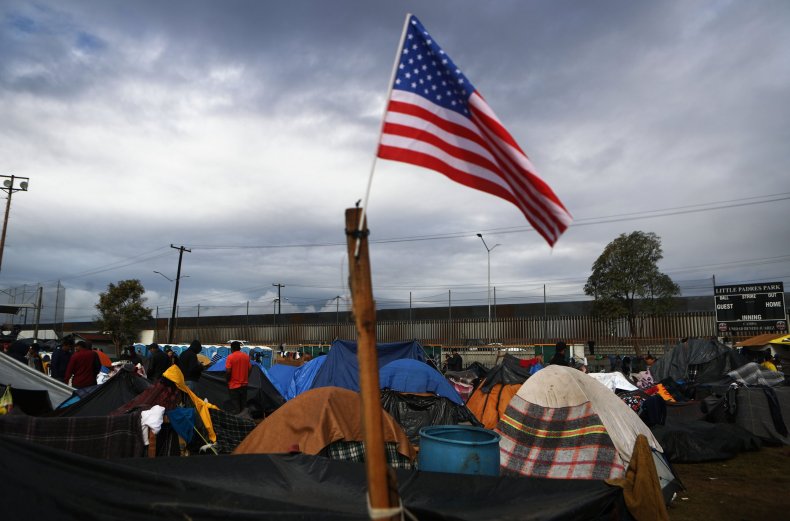 Most of the group, which includes families with small children, has been forced to sleep outdoors in an open-air sports stadium or on mats in an overcrowded shelter since arriving in Tijuana, enduring wet and muddy conditions.
Mexican immigration authorities reportedly began transporting some of the asylum seekers to a new shelter on Thursday to lessen the strain, according to Reuters.
Still, asylum seekers said they were frustrated with Mexican police blocking them from reaching the U.S. border, with 22-year-old Honduran Gerson Madrid telling Reuters: "What the police are doing is unfair. The truth is we are fighting for our rights."
"Why are [the police] treating us like this if we're not causing them or the Mexican people any trouble?" asked Madrid, who began his journey to the U.S. in early October, with hopes of making enough money to provide for a young daughter he left behind in Honduras.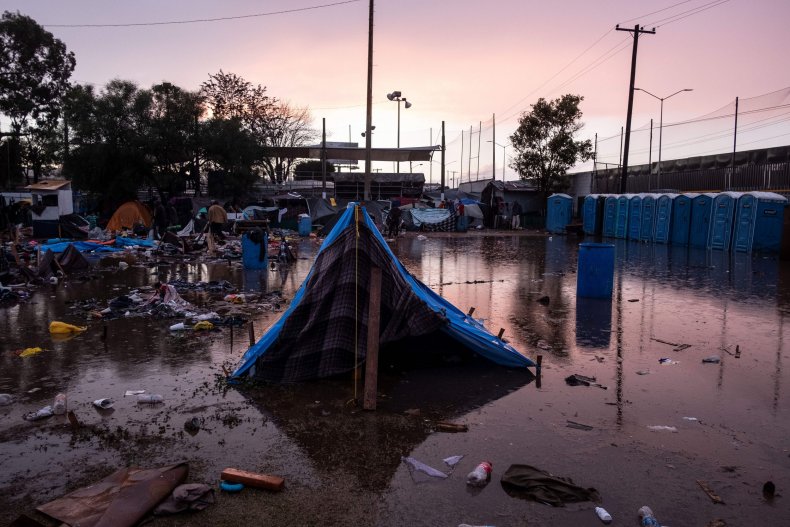 The hunger strike at the border came almost a week after U.S. Border Patrol officers fired tear gas at the caravan after hundreds rushed the border.
Images and video of asylum seekers, including families with small children running from the tear gas prompted widespread outrage against the Trump administration, with the Mexican government itself calling for an investigation into the use of nonlethal weapons, including tear gas.
Read more: Caravan Asylum Seekers Are Signing Up to 'Self-Deport' Over Fears of Border Violence
Mexican officials also reportedly saw a rise in the number of asylum seekers signing up to "self-deport" over fears for their safety after Sunday's violence at the border, choosing to return to the home countries many had fled over fears of violence and political and economic instability.
President Donald Trump defended the decision to deploy the chemical agent, initially claiming, incorrectly, that Border Patrol had used a "very minor form" of tear gas.
The president also questioned why parents with children would be "running up into an area where they know tear gas is forming" and went on to accuse asylum seekers, without any evidence, of being "grabbers," or people who had stolen children in order to increase their chances of getting asylum in the U.S.