Miguel de Cervantes's Tomb Believed to Be Found in Spain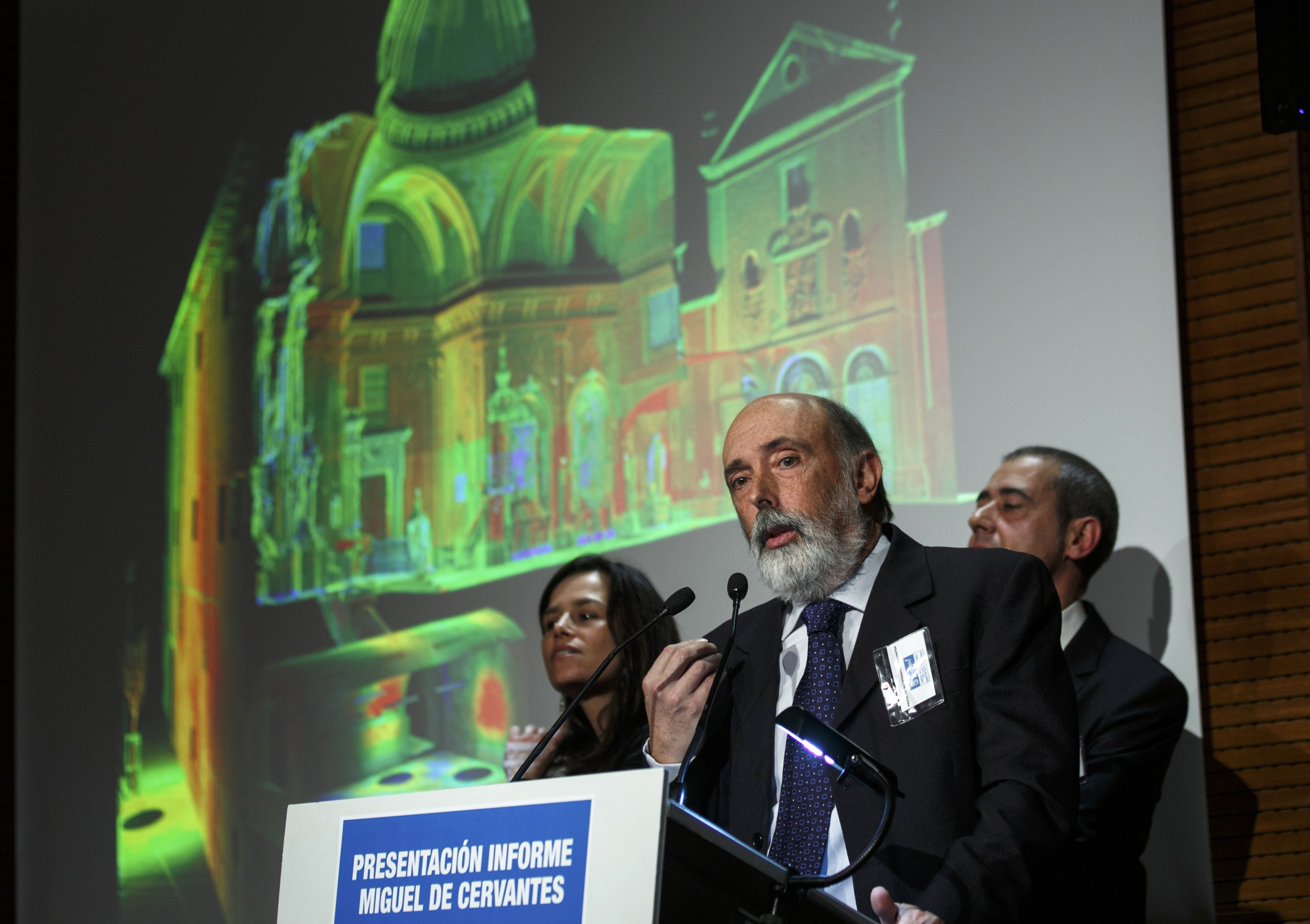 Deep in the catacombs of Madrid's Convent of the Barefoot Trinitarians, the bones of literary heavyweight Miguel de Cervantes, the celebrated Spanish author best known for penning Don Quixote, have possibly been unearthed.
The BBC reports that on Tuesday, forensic scientists found what they believe is the author's long-lost coffin buried in an abandoned crypt underneath the convent. Cervantes had requested that he be buried there, because the religious order had helped to help pay off a ransom that freed him from slavery after Moorish pirates held him from 1575 to 1580. He was buried in the convent in 1616, but his coffin vanished when the facilities underwent a reconstruction in the late 17th century.
Investigators had long known about the existence of a crypt underneath the convent, but its exact location remained unknown until this year, when a team of 30 scientists descended into the abyss armed with 3-D scanners, a radar and infrared cameras. The author's remains were found 50 inches below ground, in a coffin also containing the remains of five children and 10 adults, according to The New York Times.
Cervantes is believed to be buried with his wife and several others close to him, but researchers warn that his bones, which are badly damaged, will be a challenge to identify with certainty. Scientist Alumenda Garcia Rubio said in an interview with BBC that "the remains are in a bad state of conservation and do not allow us to do an individual identification of Miguel de Cervantes." Yet researchers are optimistic and will be conducting a series of DNA tests to separate the remains and possibly confirm that Cervantes's body is indeed among the deceased, according to NBC News.
At a press conference, Luis Avial, an investigator, told reporters that the author would be buried again at his final resting place, with "full honors" and a new tomb, reports Reuters. Authorities hope to reopen the crypt in a year for the public. Coincidentally, 2016 marks the 400th anniversary of the author's death.