Mika Brzezinski Says Trump's Twitter Attack Led to 'More Hate Than I've Ever Gotten in My Life'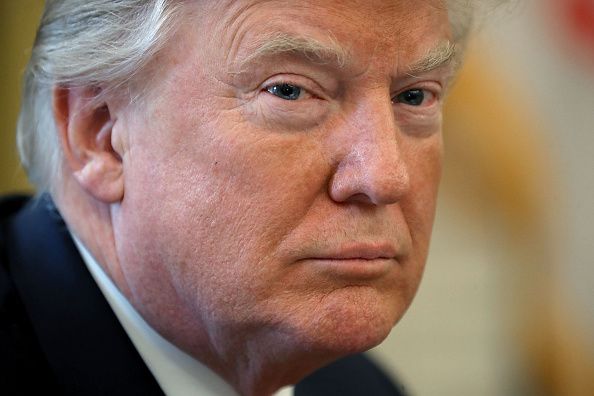 MSNBC's Mika Brzezinski said that President Donald Trump's Twitter attack on her in late June caused "more hate than I've ever gotten in my life."
Brzezinski, Kathy Griffin, Alan Dershowitz, John Podesta and Senator Kirsten Gillibrand all discussed in a Politico article how being singled out by the president has affected their lives on a personal and professional level.
The Morning Joe co-host endured attacks when the president criticized Brzezinski's appearance in a gendered attack that was roundly criticized.
"I heard poorly rated @Morning_Joe speaks badly of me (don't watch anymore). Then how come low I.Q. Crazy Mika, along with Psycho Joe, came...to Mar-a-Lago 3 nights in a row around New Year's Eve, and insisted on joining me. She was bleeding badly from a face-lift. I said no!" Trump tweeted.
Brzezinski said she isn't unbothered by Trump's tweets but received an onslaught of negative feedback since he singled her out.
"I'm getting more hate now than I've ever gotten in my life," Brzezinski told Politico. "I can't read it. I'm working on unplugging more because it's the worst I've ever seen it."
Gillibrand also shared her story about the aftermath of Trump's tweet when she had to explain the social media fallout to her two sons. On December 11, Gillibrand said that Trump should resign over the sexual misconduct allegations against him during his 2016 presidential campaign.
In response, Trump called Gillibrand a "total flunky for Chuck Schumer" who begged for campaign contributions, which also earned him accusations of sexism.
"Lightweight Senator Kirsten Gillibrand, a total flunky for Chuck Schumer and someone who would come to my office "begging" for campaign contributions not so long ago (and would do anything for them), is now in the ring fighting against Trump. Very disloyal to Bill & Crooked-USED!" Trump tweeted.
Gillibrand said her younger son wanted to know exactly what happened and what was said in the Twitter exchange, but rather than going into detail, she simply said that she got into a fight with the president.
"He really wanted to know, and I was not going to tell him, because I don't want those words in his brain, I don't want to explain what it meant, I didn't want him to have the knowledge that the president of the United States said something so outrageously disgusting about his mother," Gillibrand told Politico.
Gillibrand said she does not see the tweet as a personal insult, like Brzezinski, and said she won't allow Trump's insults to hold her back from doing her job.
"I don't accept his tweet as a personal insult — I'm fighting for something that's important, I'm not going to be silenced on it," Gillibrand said.