Mike Bloomberg Announces Presidential Bid 'to Defeat Donald Trump and Rebuild America'
Former New York City Mayor Mike Bloomberg on Sunday morning announced he is running for president, making official a move he was reportedly recently considering.
"I'm running for president to defeat Donald Trump and rebuild America," Bloomberg, 77, said in a tweet. "I believe my unique set of experiences in business, government, and philanthropy will enable me to win and lead."
He shared a video about his ascent from a middle class family to a business executive to the mayor who led New York City in rebuilding after 9/11. The clip shows a shot of Trump Tower while the narrator states that Bloomberg will make the U.S. a country "where the wealthy will pay more in taxes and the struggling middle class will get their fair share." Bloomberg's tweet included a link to his campaign website.
On his campaign site, Bloomberg said: "We cannot afford four more years of President Trump's reckless and unethical actions. He represents an existential threat to our country and our values. If he wins another term in office, we may never recover from the damage."
Bloomberg initially said he would not run for president, but reportedly reconsidered because he was not confident that the current pool of Democratic candidates could beat Trump in the 2020 election.
The former mayor is running as a centrist and alternative to former Vice President Joe Biden. A late entrant, Bloomberg is going with a strategy of focusing on the 15 states that will vote on Super Tuesday on March 3, instead of trying to compete with other candidates in early voting states, according to Politico.
Criticism of Bloomberg by Democratic candidates began even before he formally announced.
On Friday, Senator Bernie Sanders shared a report of Bloomberg spending more than $30 million for campaign ads to run starting on Monday and accused him of trying to "buy" the election.
"I'm disgusted by the idea that Michael Bloomberg or any billionaire thinks they can circumvent the political process and spend tens of millions of dollars to buy elections," Sanders tweeted. "If you can't build grassroots support for your candidacy, you have no business running for president."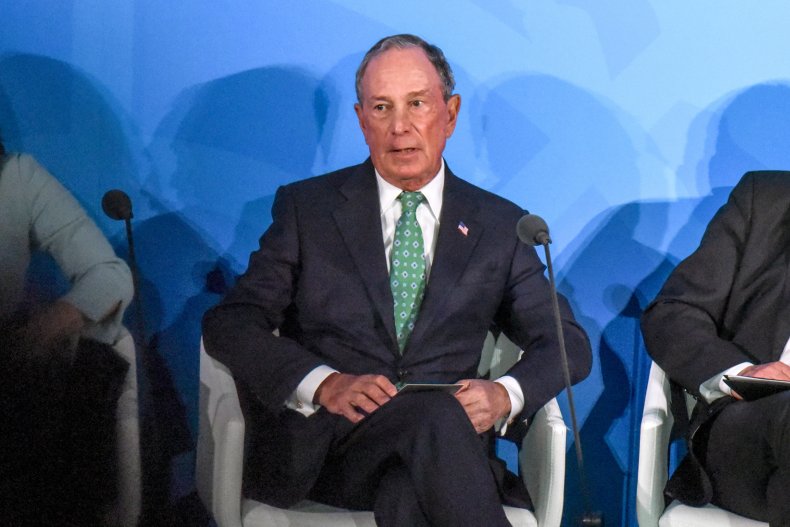 Bloomberg, who is CEO of his financial and media company Bloomberg LP, was No. 9 in Forbes' billionaires list in 2019 and his net worth as of Sunday was $54.1 billion. By comparison, Trump's net worth was $3.1 billion in September, according to Forbes.
Bloomberg has donated about $8 billion to issues including combating climate change and gun control.
He served three terms as New York City mayor, from 2002 to 2013, and is one of only four people to occupy the office that long. He graduated from Johns Hopkins University and earned his M.B.A. from Harvard Business School.