Former White House Ethics Lawyer Says Mike Bloomberg Must Announce He Will Sell His Media Companies If He Becomes President
Former White House ethics lawyer Richard Painter said that Michael Bloomberg, the latest Democrat to enter the 2020 race, must announce that he will sell his media companies if he is elected president.
"Bloomberg could be a great president but his presence in the race will do great harm if he does not announce NOW a plan to sell his financial services and media companies, and transfer control of his foundation outside his family, if he becomes president," Painter tweeted on Monday morning.
Bloomberg joined the crowded Democratic primary Sunday, November 24. The former New York City mayor is the 17th candidate vying for the chance to take on President Donald Trump in the 2020 general election.
In a letter outlining his candidacy, Bloomberg said that the "stakes could not be higher" and that the country "cannot afford four more years of President Trump's reckless and unethical actions."
"Defeating Trump – and rebuilding America – is the most urgent and important fight of our lives. And I'm going all in," he wrote. "My resolve to stand up to his bigotry and hatred and wrong-headed policies is anchored in who I am and my belief in government as a force for good."
Bloomberg is the founder and CEO of Bloomberg LP, a prominent financial information and media company. The 77-year-old philanthropist is the eighth richest person in the world with a net worth of $52 billion, according to Forbes.
Trump is the only president in modern American history to refuse to divest his business entities upon entering office. As a result, he's faced multiple accusations of violating the emoluments clause of the Constitution. The clause prohibits federal officeholders from receiving any gift, payment, or other thing of value from a foreign state.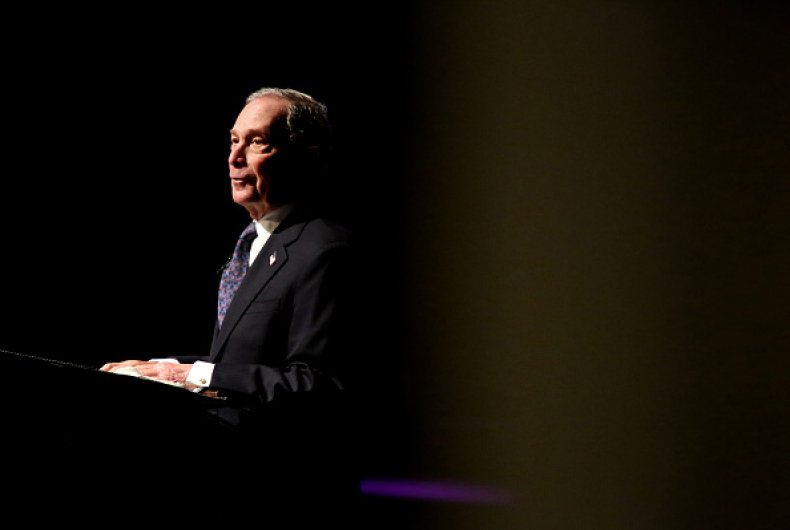 Bloomberg News announced Sunday that it will not do in-depth, investigative reporting on their CEO or other Democratic candidates running in 2020. It is a continuation of the organization's long-standing policy of limiting coverage of Bloomberg.
"We will describe who is winning and who is losing. We will look at policies and their consequences. We will carry polls, we will interview candidates and we will track their campaigns, including Mike's," John Micklethwait, Bloomberg editorial and research's editor in chief, said in a company-wide memo.
Employees were instructed that they will not be able to investigate Bloomberg, his family or foundation and that "we will extend the same policy to his rivals in the Democratic primaries."
But the news outlet will continue to investigate the Trump administration, as it is "the government of the day." If Bloomberg were to win the Democratic nomination, the company said it would re-examine how it would handle covering its owner during the general election.